Fight for Hughes Land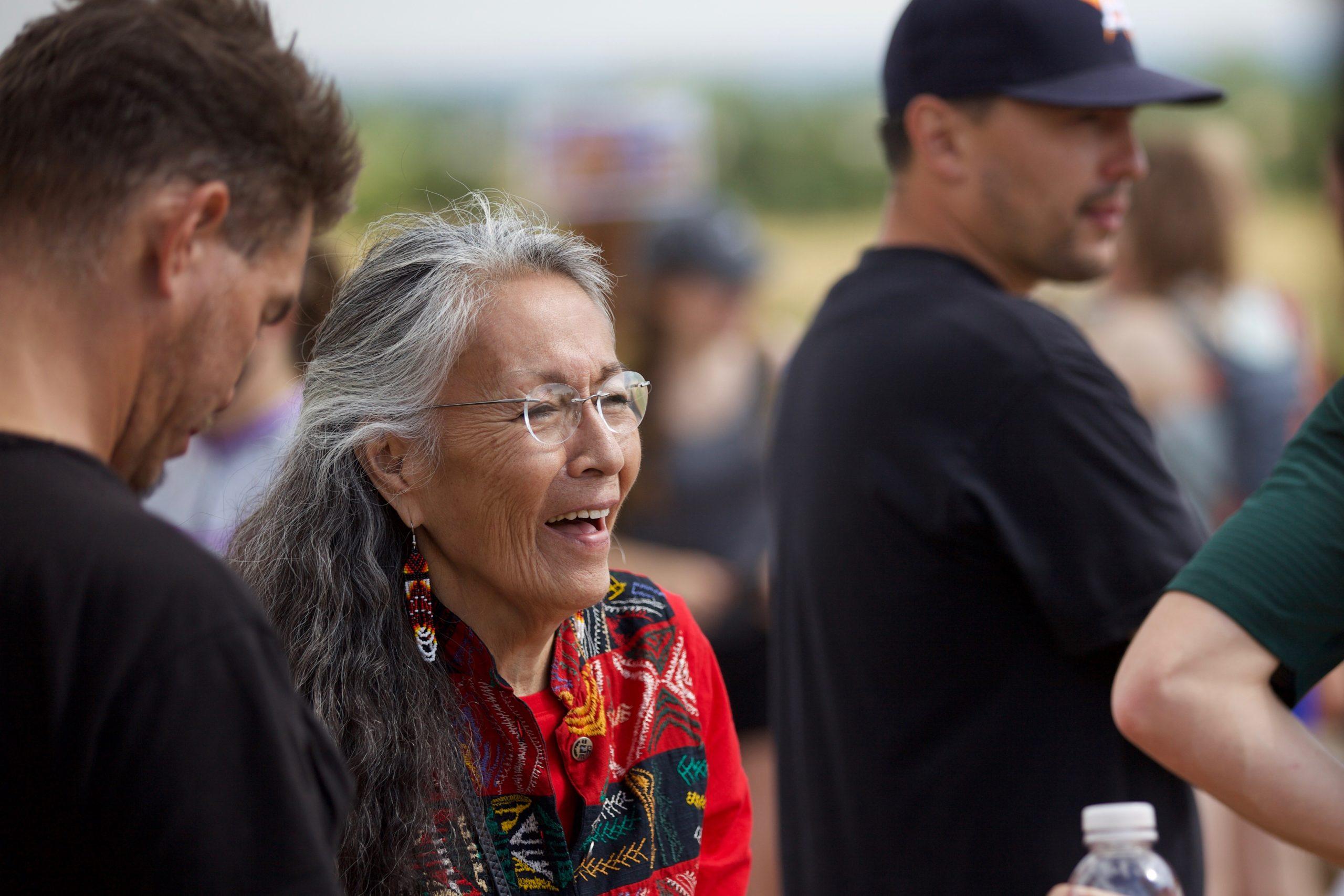 [smartslider3 slider="111″]
As part of Ram Welcome, Colorado State University had an event to hike to "The A" from the Maxwell Natural Area. Upon their arrival, first-year students were met by demonstrators for the Intertribal Alliance for Right Relations for Hughes Land Back. This gathering focused on the future of the Hughes Stadium site.
Currently, Colorado State University owns the land, despite efforts by the City to purchase the site and make it public land, due to a vote last November. The land is to be developed into housing and other facilities for CSU faculty and students. The demonstrators at Maxwell Natural Area, which neighbors the Hughes site, have a different vision for how the land should be used. They are seeking to get the land returned to Indigenous people who have historically used it. Under Indigenous care, the land could serve as a gathering place for Native Americans. Christinia Eala was one of the demonstrators and has been an activist for Native American rights for nearly 40 years.
"What we would like is to have a gathering place out here, where we can come together as community," Eala said. She envisions a center where Native Americans from Larimer County and Native American students at CSU could engage with their community, have meals and host presentations from Indigenous people from across the country. Such a center is not possible under the current plans CSU has for the Hughes land, so the Intertribal Alliance for Right Relations for Hughes Land Back sought to get the word out about the Land Back Movement to the large groups of first-year students coming to hike to The A.
Andy Nelson, the assistant director of outdoor programs at Campus Recreation, helped coordinate the hiking activity. He said he was excited to have Hughes Land Back around because it exposed students to "these local issues and challenges that we have as a community, especially as it relates to CSU and Land Back and equity as it relates to Native populations."
Before embarking on the hike, many students stayed at the trailhead and listened to the demonstrators explain the Land Back Movement and their vision for the Hughes site. Lydia Lerma, another demonstrator at the event, said, "We hope that the CSU Board of Trustees and Regents will consider giving this land back to the rightful, original stewards."
The Photo Desk can be reached at photo@collegian.com