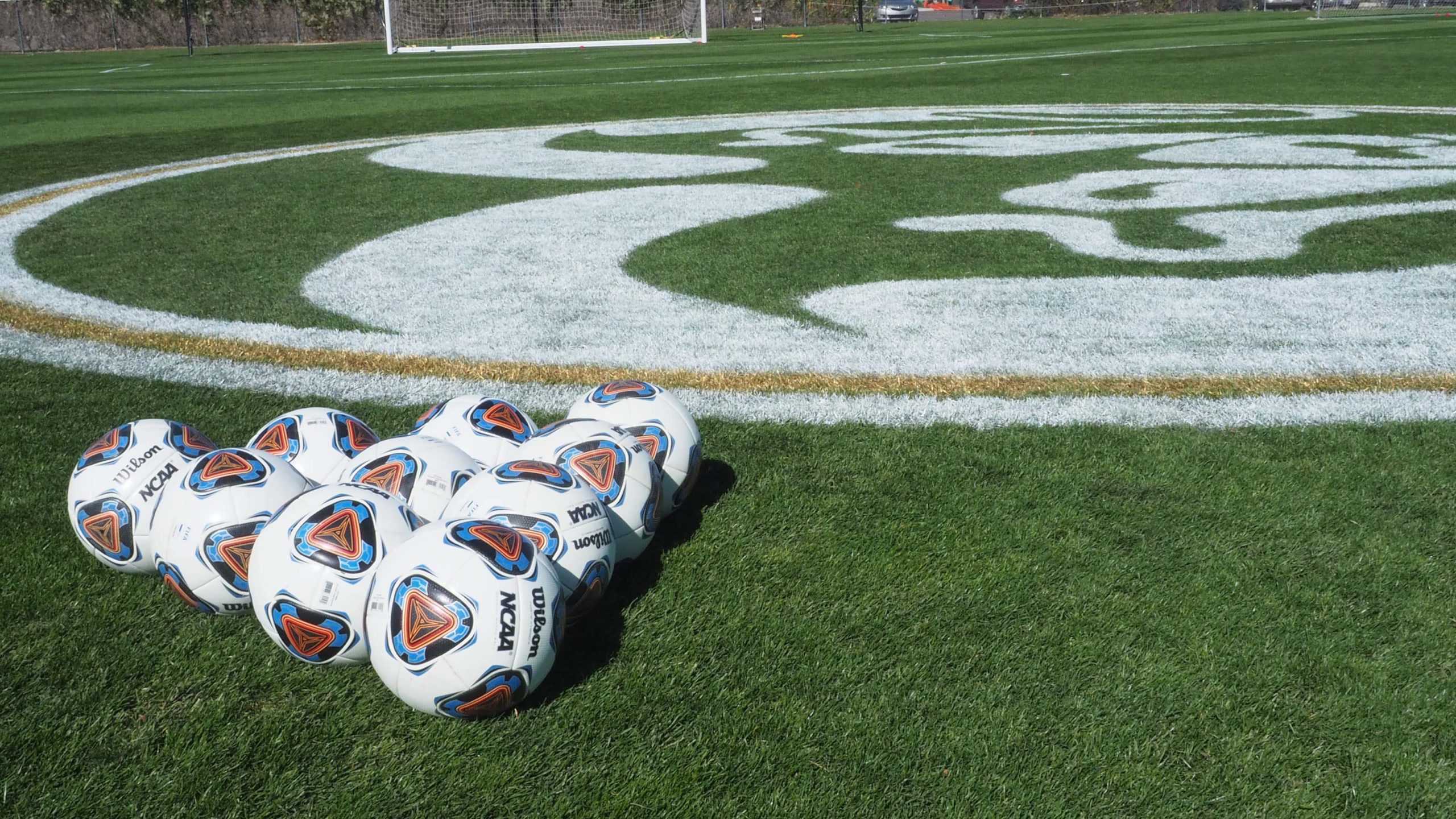 It was a record-setting weekend for the Colorado State University soccer team as Keeley Hagen's team took care of business at home against the University of Nevada, Reno and the University of Nevada, Las Vegas squads. Colorado State extended their winning streak to five games in a row, which is a new program record. 
After scrounging up two 1-0 wins the previous week against Colorado College and the United States Air Force Academy, a 3-2 win against Nevada on Friday and a 2-1 overtime victory against UNLV on Sunday, the Rams are getting hot at just the right moment in the season.
The story for much of the first portion of the season was Colorado State's offensive struggles, with the team failing to find their way on the scoresheet in seven of their first 10 games, apart from a dominant 6-0 record-setting performance against Idaho State University earlier last month.
This team has seemingly put those demons to rest. They've scored nine points in their last five matches, which have powered them to this program-record winning streak, and the performances from this weekend suggest that this Colorado State team could very well extend their winning streak as they head into the final stretch of the season.
Let's go back to Friday. A cloudless Colorado sky made for great fall conditions. The Rams donned their pink-out jerseys as they welcomed the visiting Wolf Pack to campus. Colorado State was dominant right from the beginning. They created plenty of great opportunities for themselves but failed to find the finishing touch in the opening half-hour.
The break came for the Rams after Liv Layton surged down the wing and found Gracie Armstrong in the middle of the penalty box, who made no mistake opening up her body and firing one into the roof of the net to make it 1-0 Colorado State.
In what's becoming a trend in her play this season, Armstrong went from scoring to assisting three minutes later as she lobbed a searching ball forward to find senior teammate Kristen Noonan, who showed off her brilliant technique by curling one into the bottom corner of the far post to make it 2-0 Colorado State with five minutes left in the half.
The Wolf Pack would have their say in the matter after being dominated for the entirety of the first half, however. On the stroke of halftime with less than 10 seconds left, Nevada forward Casey Crawford stood over a free-kick just outside the Rams' penalty box and fired an absolute rocket into the top corner to make it a 2-1 game at the half.
Nevada then had a quick start to the half with a number two goal as a looping ball found an unmarked Trinity Sandridge, who calmly slotted one into the bottom corner to tie it up three minutes into the second half. It wouldn't last, because on the very next attack, Armstrong found Kaitlyn Abrams lurking at the back post, who sent one high into Nevada's goal to give Colorado State a 3-2 lead, which would remain untouched until the final whistle. Four in a row from the Rams.
It was an emotional and dramatic finish on Senior Day by CSU's arguably most valuable senior player, and fans could see how much it meant to her as she fell to her knees and teammates piled on top of their captain to celebrate.
Then came Senior Day Sunday against the Las Vegas Rebels. This one was gritty. CSU managed five shots on goal and UNLV put two shots on goal. 
It was much of the same for a majority of the second half until Abrams found some space on the wing to put in a pinpoint cross, which found its way onto the head of forward Noonan, who let it glance off the crown of her head and into the back post to make it 1-0 to the good of the Rams.
The opposition would conjure up some more late set-piece magic, however, as UNLV forward Lourdes Bosch fired a free-kick into the top corner to make it a tied game with 10 minutes left to play. There would be no breakthrough in regulation, and the Rams found themselves in overtime for the fifth time this season. 
There was worry the Rams had let another win slip away from them for a draw in overtime, but Noonan wasn't going to let that happen. Eight minutes into the overtime period, she latched onto a searching ball from the defense and muscled past two UNLV defenders before slotting her shot low and hard into the far post to win it 2-1.
It was an emotional and dramatic finish on Senior Day by CSU's arguably most valuable senior player, and fans could see how much it meant to her as she fell to her knees and teammates piled on top of their captain to celebrate.
The Rams now sit in third place in the Mountain West standings, just one point off of first place. Now it's time for Colorado State to finish their season on the road. This week they will be in Logan, Utah, to face Utah State University Oct. 21 and in Boise, Idaho, Oct. 24 to take on Boise State University.
Bailey Shepherd can be reached at sports@collegian.com or on Twitter @B_Sheps.