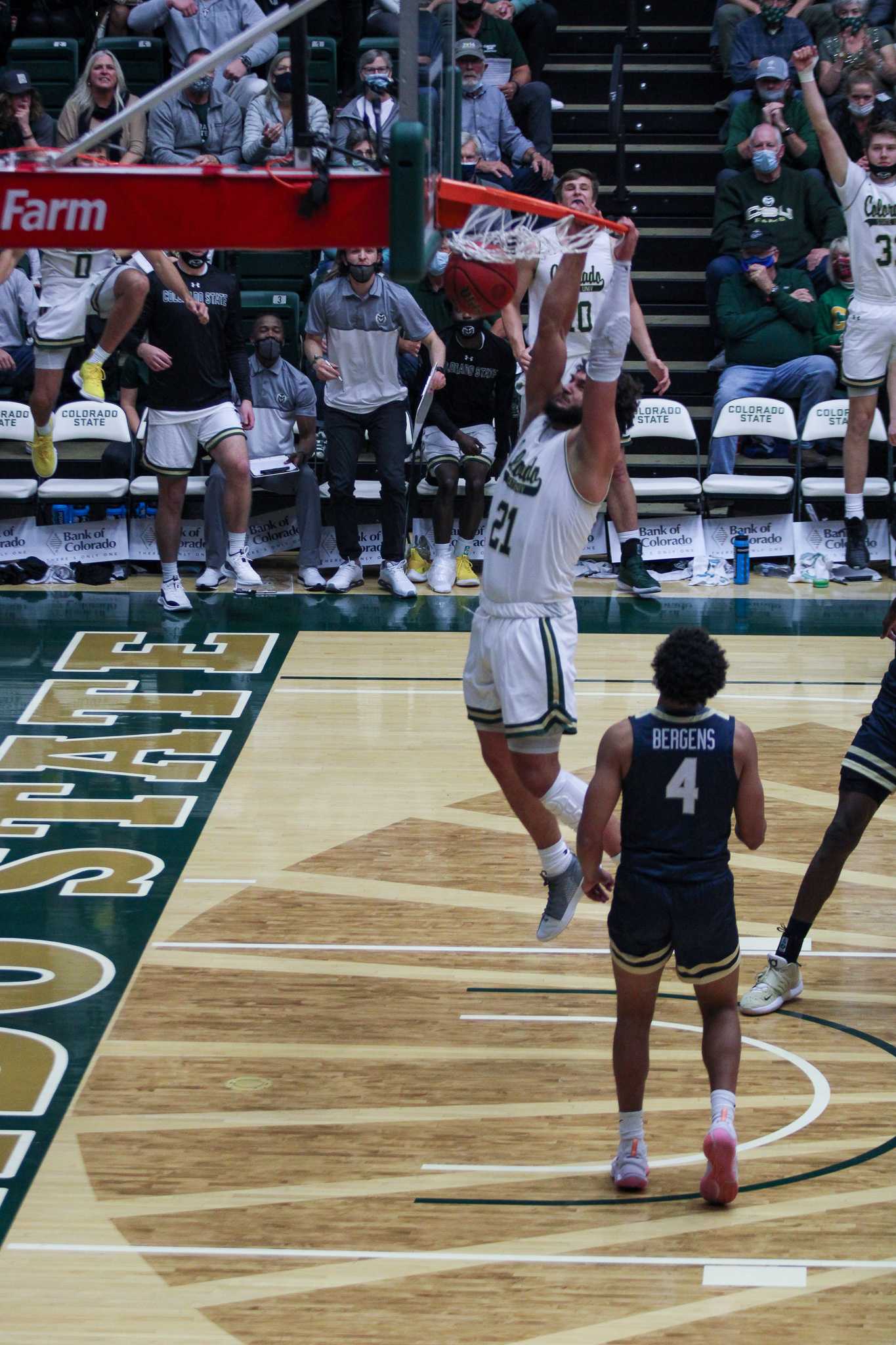 The Colorado State University men's basketball squad took the court tonight for their regular season debut as they hosted the Oral Roberts University Golden Eagles. First taking the court were the familiar faces of Isaiah Stevens, David Roddy, Adam Thistlewood, Kendle Moore and John Tonje.
The Rams had a rough start right after tip off as the Golden Eagles came sturdy on defense until Moore tripped up ORU and drained a three, taking CSU's first lead at 6-4. 
Halfway through the first half, CSU was looking good while six different Rams all added points to the board before the nine minute mark. Sharing the ball wasn't the only thing going well for the Rams as their defense kept them afloat, keeping the Golden Eagles below till the end of the half, 50-43 CSU.
After a slip by Max Abmas and a massive block by Dischon Thomas that was swatted into the Golden Eagles' bench, the Rams didn't look back, taking a 72-54 lead with less than 13 minutes left in the game. 
Fresh off the bench, Baylor Hebb added a nice jumper that was soon followed by Roddy getting his first dunk of the season as he took an open lane to make an 88-60 lead.
Oral Roberts' defense looked tired with 3 minutes left as they struggled to defend any kind of offense by the Rams and could not get a shot to fall. With a minute left in the game, it was clear who owned the night.
Colorado State won the game with an almost 30 point lead, 109-80. Tonje went home at the top of the scoring board with 31 points, three rebounds and one assist, while Stevens ended 13-2-6.
Reach Taylor Paumen at sports@collegian.com or on Twitter @TayTayPau.