CSU basketball looking for three-peat over Fresno State in first round of Mountain West Tournament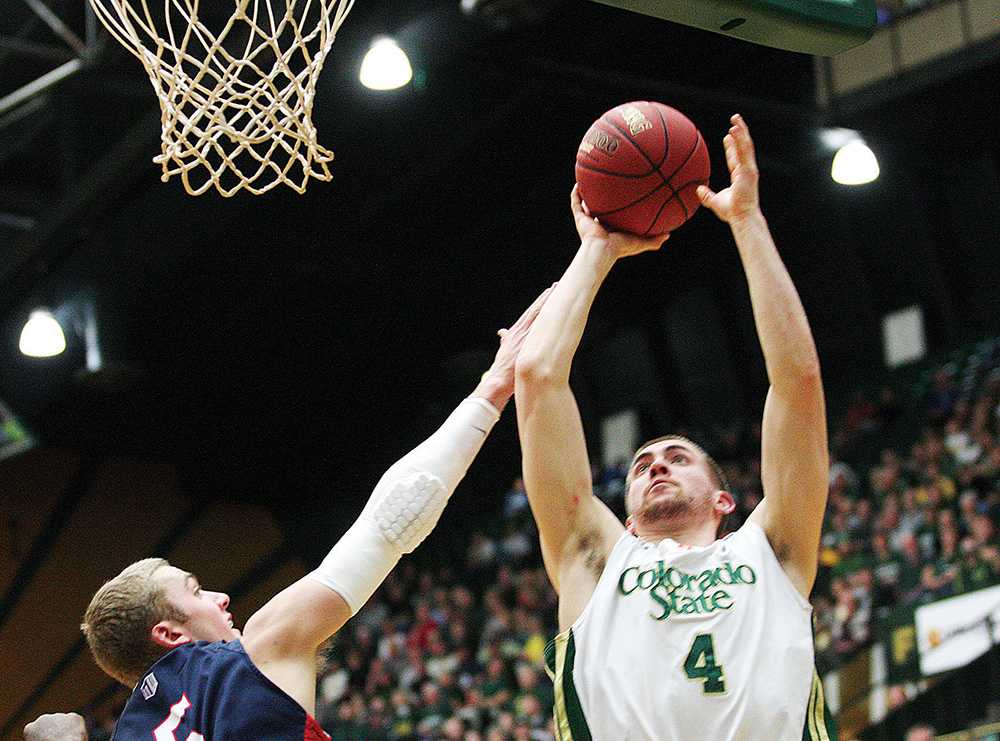 The 1995-1996 CSU men's basketball team defeated BYU on three separate occasions throughout the course of their season, and tonight the current Rams are looking to accomplish what hasn't been done in 17 years.
CSU has taken down Fresno State twice this season, and face the Bulldogs in the first round of the Mountain West tournament at 2:30 Wednesday at the Thomas & Mack Center in Las Vegas, Nev.
"It makes it hard because everybody knows everybody at this point," senior forward Greg Smith said. "They've scouted everything and they know what to do to try and beat us."
Fresno State enters the tournament with the No. 7 seed in the MW after dropping nine of 11 games late in the season.
However, the Bulldogs ended their regular season with two consecutive wins, one over UNLV, making them the only conference team to walk out of the Thomas & Mack Center with a victory.
"We're feeling good right now. We just had a great game last week and we just have to continue to build off of that and use it as momentum going into our game against Colorado State," Fresno State junior guard Kevin Olekaibe said.
"Things are starting to click for us, we'll be tough to beat. I'm sure teams will be more aware of us and I don't think they should take us lightly."
In the first meeting between CSU and Fresno State on Jan. 26, the Rams dominated the Bulldogs on the boards, out rebounding them 40-21 on their way to an 11-point victory.
"The problem with Fresno is going to be they don't have a big front line and let's face it, Colorado State leads the nation in rebound margin, they cross you on the glass," CBS Sports announcer Steve Lappas said. "I think it's a hard spot for Fresno State, the win the other day at UNLV was good, but I have a feeling their season is going to end soon."
The second matchup between the two teams told a different story than the first.
The Bulldogs were able to keep within striking distance for the duration of the game before ultimately coming up short by seven. Olekaibe was on fire in the first half, knocking down all of his 3-point shots to give him 15 points on only five attempts.
"My coach told me to come out aggressive and that's what I did, I'm going to have that same attitude Wednesday and just let the game come to me," he said. "I think the game Wednesday will be a very competitive one between the two teams, it's going to be a good fight."
CSU senior guard Dorian Green is listed as a game day decision after suffering an ankle sprain in the Rams' final game of the regular season against Nevada on Saturday.
"Dorian is our steady hand, he's our leader," Smith said. "I guarantee he's going to play, he's not going to let an ankle stop him from playing in the Mountain West Tournament."
The Rams are taking tonight's game as a must-win step necessary to achieve their ultimate goal of returning home MW champions.
"They play as hard as anybody in the league and they won't beat themselves, we will have to," CSU coach Larry Eustachy said. "Our guys would like to prove that they can also play in the postseason, whatever it is, and beat Fresno Wednesday."
Men's Basketball Beat Reporter Quentin Sickafoose can be reached at sports@collegian.com.