As Told by Tam: Stop the Christmas music
Tamra Smalewitz
November 12, 2016
Happy November!!
Yes, it is November and not December.
I am all for looking at the pretty Christmas lights and decorations or watching a good Christmas movie, but in December. I will admit when I was younger, my favorite thing to do the day after Thanksgiving was to grab a chair and sit outside and watch my neighbors string up their Christmas lights and put up decorations.
The difference between those days and today is that we start Christmas season at the end of October, not November. It is time to stop jumping over November and straight to December. Thanksgiving comes before Christmas, shocker, I know. So let's enjoy Thanksgiving before we jump into the holiday festivities.
Christmas decorations started going up around the end of October, before Halloween even ended. That is ridiculous, if you ask me, as the retail stores did not even wait for Halloween to come and go before displaying the Christmas decorations to shoppers. I did not even see Thanksgiving decorations in some stores, just Halloween and Christmas. If stores are going to put up holiday decorations early, they should do so in the order of the holidays. First Halloween, then Thanksgiving and then, finally, Christmas. I do not know why everyone is always in a rush to skip over Thanksgiving.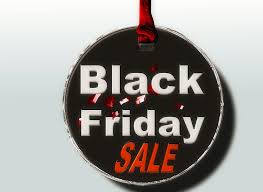 Thanksgiving is one of my favorite holidays. You get to eat a meal for hours on end, watch football and have a week off of school. What more can we college students ask for? There is also Black Friday and Cyber Monday for all of the die-hard shoppers trying to get presents before the holiday rush. Black Friday and Cyber Monday start the day after Thanksgiving, and although some Black Friday deals start at 11pm on Thanksgiving, at least they are waiting until everybody is done eating and spending time with their families.
The best part about Thanksgiving, besides the food, football and week off of school, is spending time with family, whether that be yours or a friend's. Last year, I stayed with one of my roommates' families for Thanksgiving, and I will be joining them again this year. Even though I could not be with my family during Thanksgiving, they made me feel at home and part of the family. To me, that is what Thanksgiving is all about, family or being surrounded by friends who are like family.
I am all for getting ahead on things, but Christmas is not one of them. I celebrate Chanukah, and this year, it happens to start on December 24, or Christmas Eve. I love Chanukah, but I do not like to start celebrating it months in advance. I know some of you may be saying, "But, Christmas is my favorite holiday," and I completely get that, but please, do the rest of us a favor and start celebrating it when Thanksgiving is over.
It is time to start celebrating Thanksgiving for the holiday it is and stop jumping from Halloween to Christmas. Once Thanksgiving is over, be my guest and start celebrating whatever holiday you want, but give Thanksgiving the attention and respect it deserves. Enjoy Thanksgiving and your week off of school.
Collegian writer Tamra Smalewitz can be reached at blogs@collegian.com. Leave a comment!!