Horoscopes Sept. 15-21
Hailee Stegall
September 14, 2021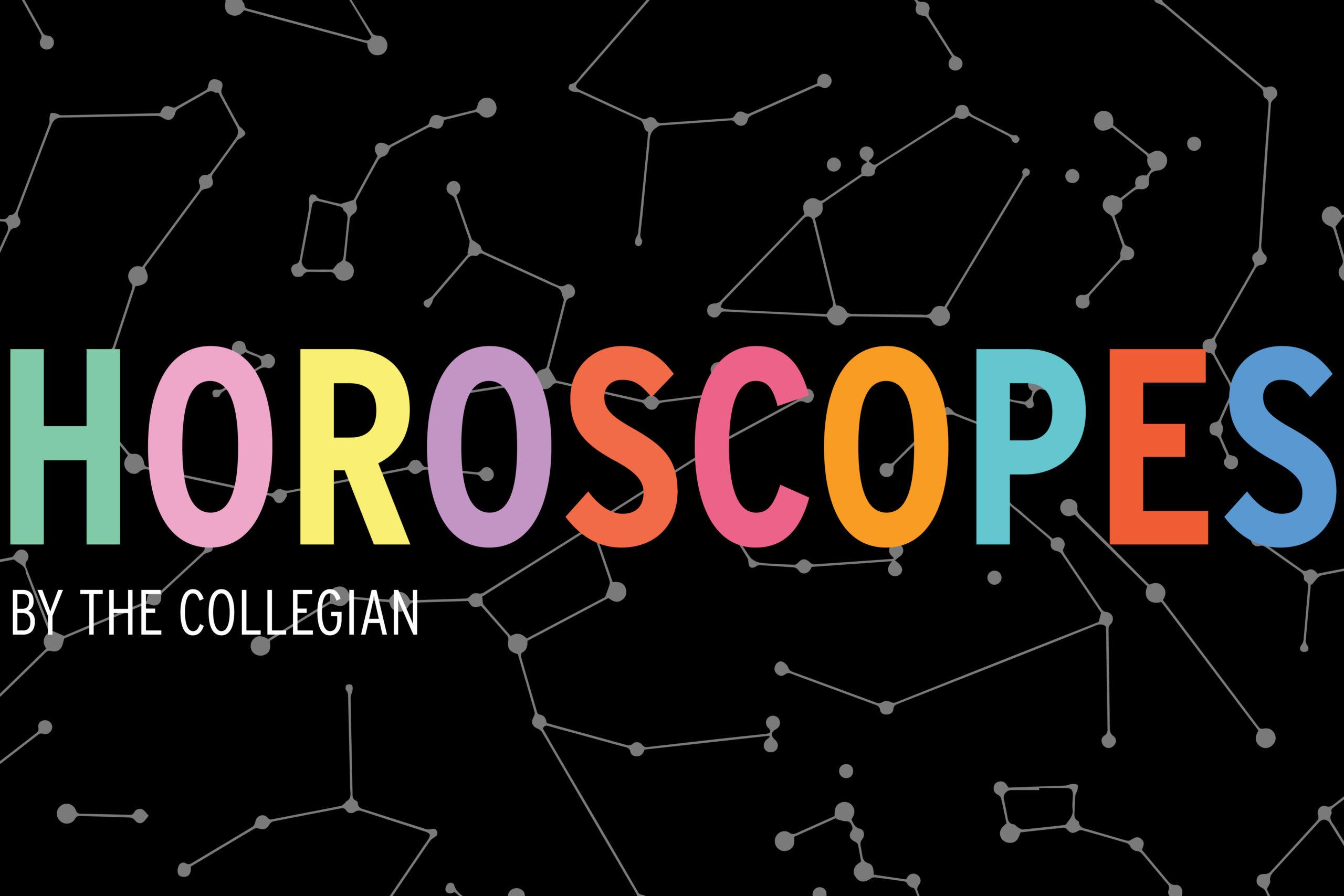 Horoscopes can be applied to your sun, moon and rising signs. 
VIRGO (Aug. 23 – Sep. 22)
Cherish yourself this week, Virgo. Generosity is a good thing, but remember to take care of yourself in the process of taking care of others so you're not burning yourself out.
LIBRA (Sep. 23 – Oct. 22)
Libra, you're feeling clear-minded this week. Use this newfound motivation to get your to-do list knocked out so you can take it easy when you need to.
SCORPIO (Oct. 23 – Nov. 21)
Don't lock yourself up with your feelings this week, Scorpio. Allow yourself to lean on others and to ask for help when you need it — there's no shame in that.
SAGITTARIUS (Nov. 22 – Dec. 21)
Sagittarius, find it in yourself to let the world work around you instead of the other way around. Having a hand in everything will only stress you out, so just go with the flow.
CAPRICORN (Dec. 22 – Jan. 19) 
This week, don't try to control what doesn't affect you, Capricorn. Focus on the opportunities in life that directly feed into your success and block everything else out.
AQUARIUS (Jan. 20 – Feb. 18) 
Aquarius, this week you don't chase, you attract. Let it come to you rather than you going to it — match the energy of those around you in everything you do.
PISCES (Feb. 19 – Mar. 20)
Don't let the haters get you down this week, Pisces. You're feeling better than ever and living your best life, so pay the naysayers no mind.
ARIES (Mar. 21 – Apr. 19)
Aries, you are fiercely independent, but this week, that will be your downfall. Remember to give those you love a call in times of need because they just want to help you out.
TAURUS (Apr. 20 – May 20)
This week might be rocky, Taurus. When you find yourself struggling to keep a grip on your surroundings, let yourself take a break and ground yourself before pressing on.
GEMINI (May 21 – June 20)
Gemini, agree to disagree this week. Not everyone is going to see things from your point of view, and that's okay — don't burn your bridges over something that can be compromised.
CANCER (June 21 – July 22)
You're in your element this week, Cancer. Move through your daily activities with poise and composure, knowing your worth and using your thoughtfulness to your advantage.
LEO (July 23 – Aug. 22)
Leo, don't force yourself to be a people person this week. Take some time for yourself to let your heart rest and potentially recover; no one's going to fault you for it.
Hailee Stegall can be reached at entertainment@collegian.com or on Twitter @haileenstegall.