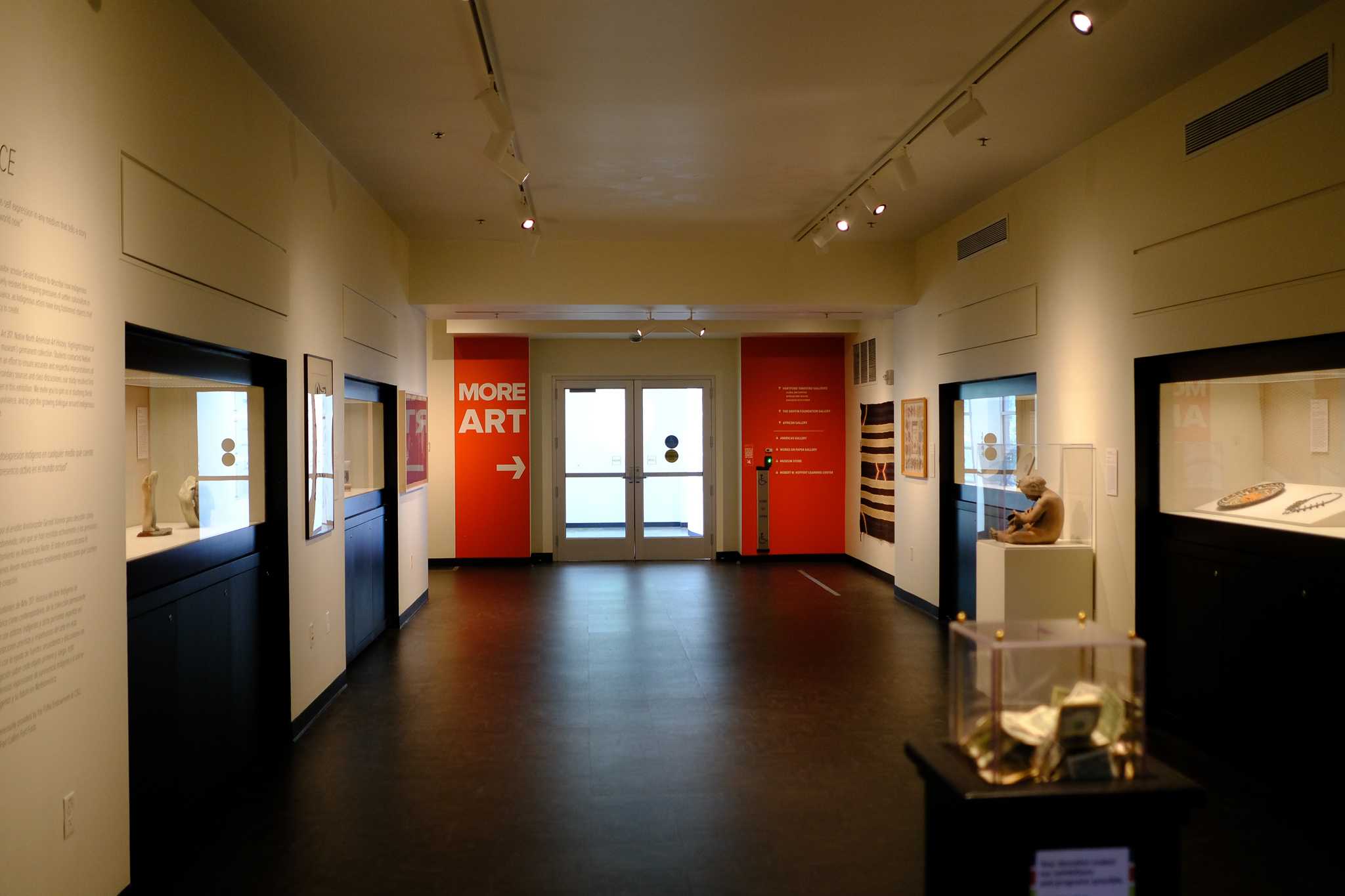 Fort Collins possesses a wealth of finely curated art museums within reach of students and community members. Regardless of your age, major or career, art museums tend to be capsules in space and time where the minutes don't pass the same way. For college students especially, a brain vacation is sometimes just the thing for a stressed-out mind.
Luckily for students, there is an easily accessible art museum conveniently placed across the street from campus. The Gregory Allicar Museum of Art is located at 1400 Remington St. in the University Center for the Arts. The museum has 3,500 works of art in their collection and rotates through exciting exhibitions on the regular.
"(Art) can do a lot of different things," said Lynn Boland, director and chief curator for GAMA, on the topic of what's most important for students to take away from the art housed in the museum. "There's the enjoyment side and the appreciation of art, but for me, at least, contemporary art is looking at current issues that are vital. I think art gives access to ideas and ways of thinking — it isn't as linear as other forms (of art)."
For example, a current exhibition titled "Reclamation: Recovering Our Relationship with Place" is part of the global art project "Extraction: Art on the Edge of the Abyss." This project hones in on the extraction of natural resources from the earth, focusing on how it's necessary for modern life and growth and also harmful to the overall health of the planet and its inhabitants.
An upcoming exhibition by artist Dionne Lee examines how our human forms move through landscapes both physically and emotionally and how different people's landscapes hold different kinds of trauma with them — an exercise in empathy and understanding.
In addition to housing exhibitions that are open to the public five days a week, GAMA has an array of virtual exhibitions on their website that are available around the clock during their exhibition periods.
The museum is open Wednesday, Friday and Saturday from 10 a.m.-6 p.m., from 10 a.m.-7:30 p.m. on Thursdays and from 1 p.m.-5 p.m. on Sundays. GAMA is closed to the public Monday and Tuesday as well as University holidays and breaks. Admission is always free and open to everyone. 
Off campus, a well-known and nearby art museum is the Museum of Art Fort Collins. The Museum of Art is located at 201 S. College Ave. in what was once the Post Office building. While going through many name changes and a move since its opening in 1983, this museum retains a nationally recognized standard of visual art within its walls. 
Lisa Hatchadoorian, executive director of the museum since 2014, stated that the most meaningful part of the museum business to her is "opening a world of art to the general public — everything from toddlers to seniors."
The art she speaks of follows a wide range of mediums. Their upcoming exhibitions this fall truly have something for everyone.
Hatchadoorian spoke on the upcoming exhibition "Blow Up II: Inflatable Contemporary Art," an exhibition featuring inflatable yard art created by 11 different artists from around the country, calling it interesting "because it's not a material you typically think of for high-level contemporary art."
"Blow Up II" runs from Oct. 29 through Jan. 9, 2022.
The other fall exhibition is titled "Beauty and the Beast: An Unexpected Journey," running from Aug. 27 to Oct. 17 and is a semi-collaborative sculpture exhibition by Lorri Acott and Adam Schultz from Red Feather Lakes, Colorado. Acott and Schultz describe their exhibition as following the hero's journey, exemplifying transformation and change — something that resonates deeply with college students in particular.
Acott says that while hers and Schultz's art represents the hero's journey in their own lives, the couple also wants viewers to "come with their own ideas, their own thoughts, their own experiences, their own reactions to our art, and hopefully they'll see things, find things that we haven't even considered."
The Museum of Art Fort Collins accepted applications through Aug. 15 for their 18th Annual Eye Center of Northern Colorado Masks Benefit. Artists have donated 2,750 masks over the years, and the benefit has raised over $1.7 million to support the museum's mission: "to spread the power of visual art."
The museum is open to the public Wednesday through Friday from 10 a.m.-5 p.m. as well as noon-5 p.m. on Saturday and Sunday. Admission is $4 for students and $5 for adults. 
Hailee Stegall can be reached at entertainment@collegian.com or on Twitter @haileenstegall.