Horsetooth marina prepares to close due to low water levels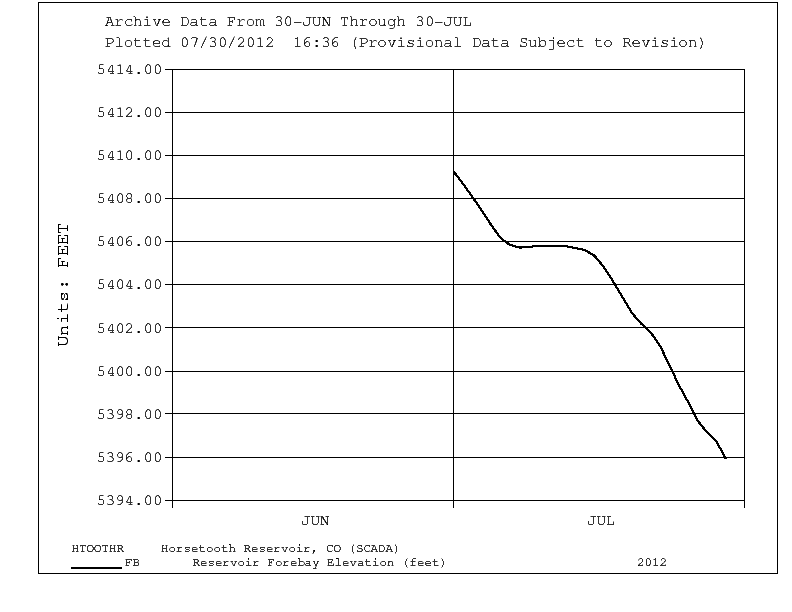 A hot, dry summer has lowered water levels in Horsetooth reservoir to just over 60 percent full. According to the Northern Colorado Business Report:
Water levels are dropping so fast that owners of about 300 boats docked at the Inlet Bay Marina at Horsetooth Reservoir will have to remove their vessels earlier than normal. The marina isn't issuing refunds for spaces, for which it charges an average $2,200 per season.

"We can't get the boats off the water fast enough before the marina hits the ground," marina owner Glen Werth said. "Ten more feet and we're on the ground."
The reservoir full elevation is 5,430 feet, and the current water level is 5,395 feet as of Monday, June 30. That places the water level more than 35 feet below full, down 14 feet from 5,409 one month ago. According to Brian Werner, spokesman for the Northern Colorado Water Conservancy District, the water level could drop another 16 feet by the end of August.
The Northern Colorado Business Report writes:
Water levels are about 5 percent below average as farmers and cities contend with the ongoing drought, Werner said. The effects of the High Park Fire on the Poudre River also have led the city of Greeley to use more reservoir water than it normally would this time of year.

"The primary purpose is to have water for cities and farmers," he said. "The secondary purpose, if you will, is recreation."
Though the marina will soon be closed, boat ramps will most likely remain open through September. According to the Larimer County webpage:
Boating access at Horsetooth Reservoir is dependent upon weather, ice conditions, and boat inspector staffing. If there is any ice on the reservoir, or there are no inspectors at the ramps it will be CLOSED for ALL BOATING ACCESS!
Historical water levels for horsetooth reservoir are available from the U.S. Department of the Interior Bureau of Reclamation.