CSU soccer grabs playoff spot with draw against Boise State
Bailey Shepherd
October 25, 2021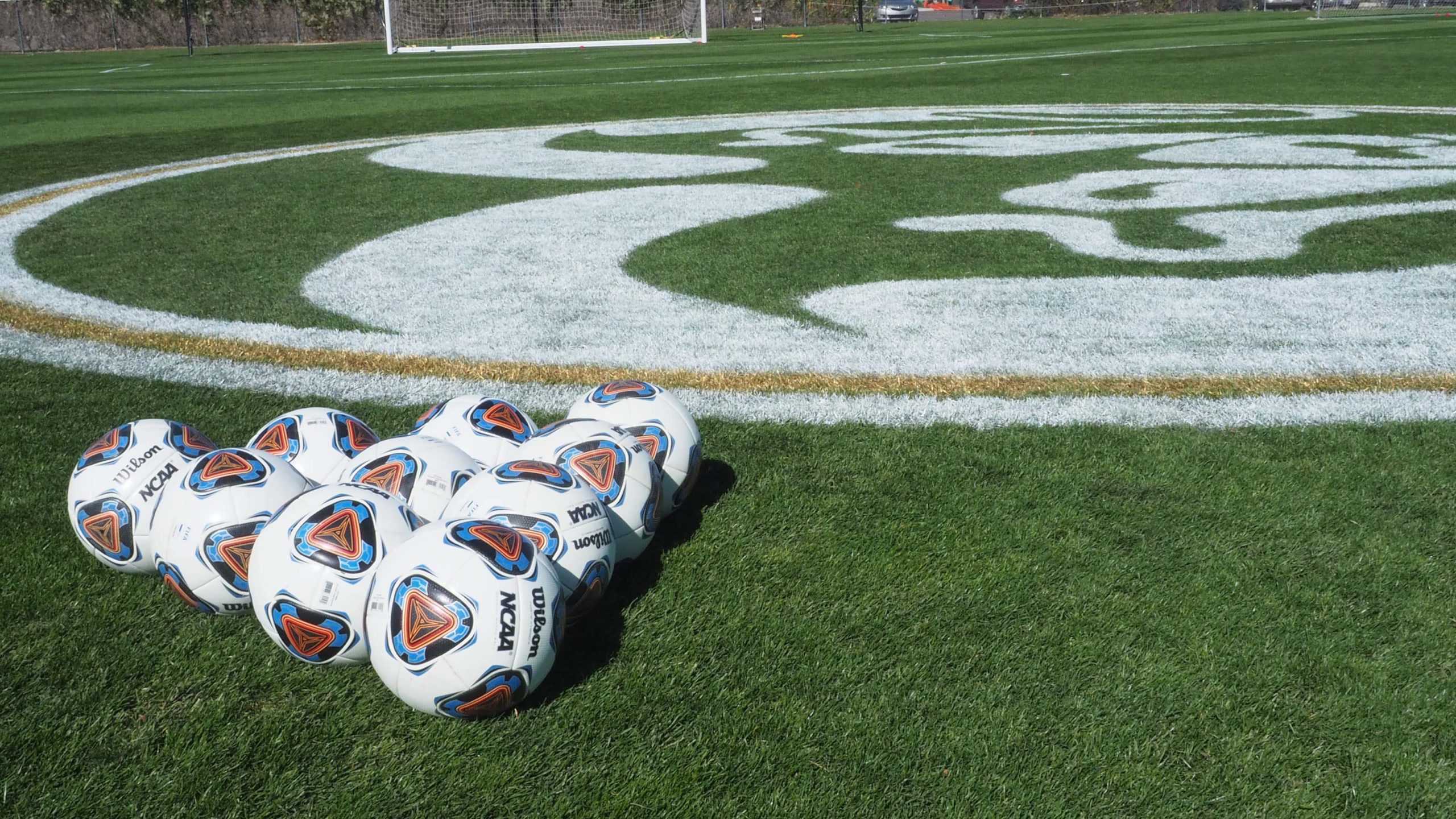 After winning a program-best five games in a row, the Colorado State University soccer team found life on the road to be a bit more challenging, as they picked up a 2-1 loss against Utah State University on Thursday and a 1-1 draw with Boise State University on Sunday. Despite the lackluster results, the Rams still snagged a spot in the 2021 Mountain West Conference Women's Soccer Championship with one game left in the regular season.
The Rams found a groove recently that's seen them go from the bottom of the conference standings to sharing the second-place spot following last week's wins against the University of Nevada, Reno and the University of Nevada, Las Vegas. It was an impressive run of form.
That being said, four out of those five consecutive wins came at home. The Rams proved they could hold down the fort with home-field advantage but have struggled on the road all season. In their 13 regular season games played before this weekend, the Rams boasted a home record of 5-3-1 while holding an away record of 1-2-1. This weekend presented a perfect opportunity for the Rams to carry some of their momentum with them on the road and try to get out of their losing habits away from home. 
However, it was not meant to be this weekend, and that lesson came hard and fast in their trip to Logan, Utah, on Thursday. The Rams started comfortably but found themselves behind early on after some complacent defending allowed Utah's Aggie forward Sara Taylor to slip behind the back line and latch onto a cross to make it 1-0 Utah State after 15 minutes. It was their third shot of the game at that point.
Colorado State was under a lot of pressure in the first half as Boise State fired nine shots at goal, but only two managed to bother Rams keeper Shayna Ross."
The Rams put the clamps on Utah State for the rest of the first half by refusing to let them have another shot at goal. In that time, the Rams created a good amount of chances, but Utah State goalkeeper Diera Walton refused to be beaten and made four saves in the first half to keep it 1-0. 
Utah State drew first blood in the second half in frustrating fashion for Colorado State. The Rams committed a foul just outside the box in the 61st minute. Utah State midfielder Ashley Cardozo showcased an amazing piece of individual technique as she sent a knuckling shot into the top right corner to make it 2-0 to the benefit of Utah State. That goal was the second Colorado State conceded from a direct free-kick in their last two games. 
A bright spot in a frustrating afternoon for the Rams came six minutes later when Gracie Armstrong threw her name in the conversation for goal of the season, as she saw Walton come a little too far off her line and fired a looping shot from over 30 yards out to make it 2-1 and give the Rams a lifeline.
Utah State only allowed one other shot from the Rams all game, and the Aggies snapped Colorado State's winning streak. 
The Rams finished their weekend in Boise, Idaho, where they frustratingly dropped more points. Colorado State was under a lot of pressure in the first half as Boise State fired nine shots at goal, but only two managed to bother Rams keeper Shayna Ross. Colorado State capitalized on a Boise State missed opportunity via a perfectly executed counterattack, which ended with Caroline Lucas picking out Kristen Noonan with a wonderful cross into the box to make it 1-0 Colorado State.
Rainy conditions made the rest of this game difficult for both teams, but Boise ultimately found a breakthrough. In the 59th minute, Boise State's midfielder Morgan Stone sent a searching cross toward the back post that got some help from the woodwork and nestled into the back of the net, and Boise State found themselves level at 1-1. Neither team found a second goal in the game, and after two overtime periods, it ended in a draw. 
While it was a bit of a momentum killer, these results were still enough to clinch a playoff spot for Colorado State, who now sits tied for fourth in the Mountain West standings. Whatever seed they get will depend greatly on the result they're able to get in a rivalry matchup with the University of Wyoming on Thursday, Oct. 28. 
Reach Bailey Shepherd at sports@collegian.com or on Twitter @B_Sheps.