NBA Finals post-game 1 predictions
Bailey Bassett
July 8, 2021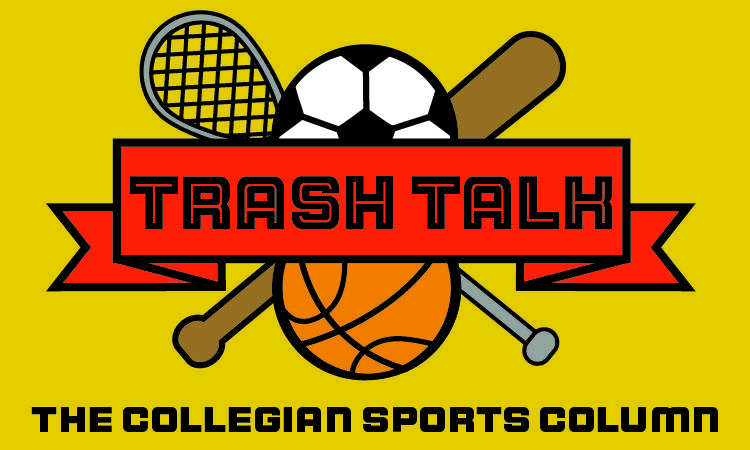 For over half a decade, the outcome of the NBA Finals was somewhat predictable. The Golden State Warriors dynasty was dominating the league with a formula for sustained championship success. The Toronto Raptors were able to take advantage of the Warriors' injury issues. The Los Angeles Lakers were the superior team in comparison to the Miami Heat.
This year, there isn't a clear choice for who will be crowned the 2021 NBA champions. The Milwaukee Bucks and Phoenix Suns just completed the first game of their seven-game series this past Tuesday evening. A couple of months ago, almost no one predicted these two teams would match up in the championship game. Now, I'm here to predict who will win the finals in what has been one of the most exciting and unexpected seasons in recent memory.
Before we get into my prediction, a little context. The Bucks, known as a team capable of collecting one of the best records in the regular season but one who would fall off in the playoffs, finally captured their first championship appearance since 1974. The narrative was that two-time MVP Giannis Antetokounmpo didn't have the style of play to find playoff success. Some bad losses, and bad luck, led that to be true. And right when Antetokounmpo seemed to be catching his playoff stride, he hyperextended his knee in game four of the Eastern Conference Finals against the Atlanta Hawks.
While Antetokounmpo's supporting cast of Khris Middleton and Jrue Holiday were able to advance without their star, Antetokounmpo's availability for the finals was murky. Antetokounmpo was labeled as doubtful for game one, and later, he was pushed to questionable. It was a safe assumption that Antetokounmpo would miss game one. After testing his leg out in warmups, he was given the green light to play, which was a swinging decision. Without their star, it was unlikely that the Bucks were going to be able to compete with the red hot Suns.
Speaking of the Suns, they were perhaps the most surprising championship team we've had in the 21st century. After not even making the playoffs last season, Phoenix acquired Chris Paul, and the rest was history. Their pick-and-roll heavy offense led by the big three of Paul, Devin Booker and Deandre Ayton was able to capture the two seed.
They by no means had an easy path to the finals. They beat your not-so-average seven-seed and defending champion Lakers, before taking on MVP Nikola Jokic and then the Los Angeles Clippers, who found new life in the playoffs. The big three is surrounded by players like Jae Crowder, Mikal Bridges and Cameron Payne — players who know their role, can knock down 3-pointers and play great perimeter defense.
Still, the Bucks have a long way to go to defeat Phoenix. Capturing wins on the road is tough but the Suns were dominant on offense and more than held their own defensively
In Phoenix, the Suns bested the Bucks 118-105, capturing game one. The game was closer in the first half than it was in the second, but the Suns seemed to control the game from the get-go.
Paul continued his playoff dominance. He dropped 32 points and had nine assists to go along with Booker's 27 points and Ayton's 22 points and 19 rebounds. This performance demonstrated why I have the Suns winning in six games. Paul is in his 16th season and seems like he will do whatever it takes to win his first ring.
The Suns point guard is on a roll in these playoffs. Paul had one of the all-time great finals debuts by doing what he's been doing all playoffs long. Paul is controlling the game in the pick-and-roll, picking apart defenses before finding the open man or pulling up from mid-range, a shot he has been knocking down at an incredibly efficient rate.
As a three-level scorer with remarkable vision and awareness, defenses never know what is to come from Paul in the half-court. He is also cashing in from three-point land, as he went 4-7 from deep in game one. The Suns were the odds on slight favorites to win the series before game one, and Paul was the leading candidate to win NBA finals MVP, and he displayed exactly why.
Adding on Booker's scoring and Ayton's paint presence, the Suns seem to just have a slight leg up on Milwaukee. They both have clear big threes; however, Phoenix's depth seems superior to the Bucks. That doesn't mean it won't be a close series.
The Bucks, without Antetokounmpo, were able to take care of an Atlanta team that has a very similar offensive scheme and roster makeup to Phoenix, and Antetokounmpo appeared to be in full health in his return Tuesday night. He had 20 points and four assists and didn't seem bothered by his knee. If he can stay healthy, Antetokounmpo can single-handedly win a game or two for Milwaukee.
Still, the Bucks have a long way to go to defeat Phoenix. Capturing wins on the road is tough, but the Suns were dominant on offense and held their own defensively. The Suns' offense looked way more smooth than the Bucks', which has had problems with being stagnant in the playoffs.
Expect game two to be a closer contest than game one, but I predict Phoenix to go up 2-0 before Milwaukee heads back home to capture their first win of the series.
Bailey Bassett can be reached at sports@collegian.com or on Twitter @baileybassett_.