On-campus dining options change due to staffing shortages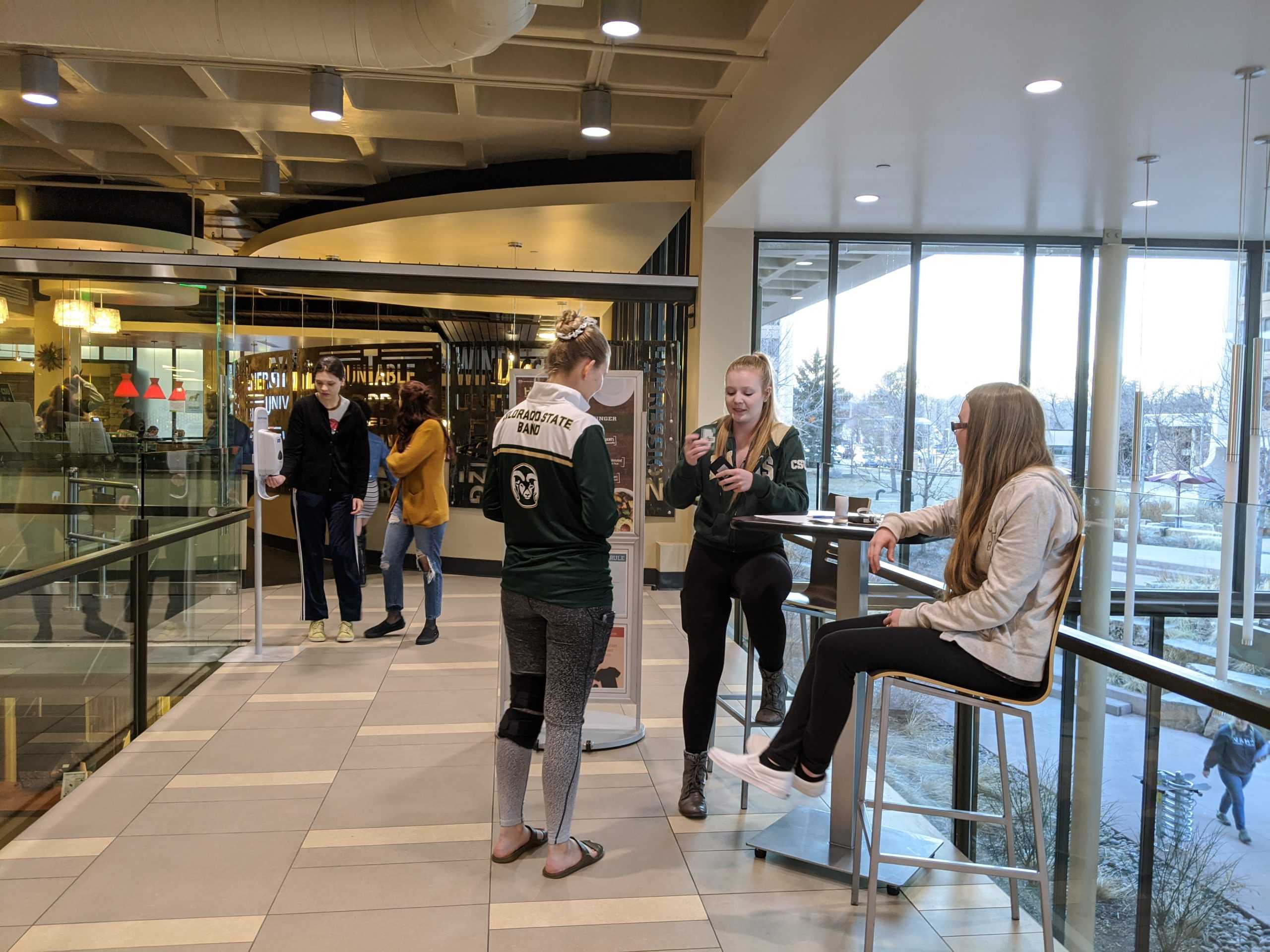 Dining operations in Colorado State University's Durrell Center have been restricted to Marketplace and Express services following a staffing shortage. 
According to an email sent to residence hall students on Sept. 2, Durrell Center's "all-you-care-to-eat" dining services stopped operations on Sept. 5. Both the Durrell Express and Durrell Marketplace options remain available, and the seating area is still open to accommodate students visiting the dining hall. 
This change in dining services is attributed to low staffing numbers, according to Senior Associate Director of Operations for Residential Dining Services Lucas Miller. 
"While we spent quite a bit of time and energy recruiting staff this summer, … there was a notable lacking in application numbers that followed the national shortage trends, particularly in the food service industry," Miller wrote in an email to The Collegian. "As the semester kicked off, our incredibly hard-working dining team (comprised of full-time, hourly and student staff) quickly began to feel these shortages." 
According to Miller, Durrell's "all-you-care-to-eat" dining option has the lowest student traffic when compared to the other dining centers on campus that offer similar services. Because of this, Housing & Dining Services staff felt it was best to move the Durrell staff to the more highly-trafficked Foundry at Corbett and Parmelee halls. 
Miller said Durrell continues to offer online ordering through Grubhub and in-person shopping at Marketplace. With the main dining center closed, these remaining options are able to be fully staffed and operational to serve students. 
This staffing shortage is not specific to CSU's residential dining services. Many other businesses within the food service industry are feeling the effects of a nationwide labor shortage, with some restaurants offering financial incentives to even come in for an interview. 
According to a July 2021 report by the National Federation of Independent Business, 49% of business owners reported having job openings they were unable to fill, which is a 48-year high. 
Miller believes the labor shortages at Durrell Center can also be attributed to this trend.
"We do believe this is an issue perpetuated by the pandemic," Miller wrote. "When pandemic-related restrictions were reduced, the food industry had more job openings than applicants."
For the time being, "all-you-care-to-eat" options are available at other campus dining centers, such as Braiden Dining Center, The Foundry and Ram's Horn Dining Center. Grubhub pickup is available at both Ram's Horn and Durrell Marketplaces, and the Durrell Dining Center remains open for seating for students who wish to enjoy their Grubhub order in the dining hall. 
"While we are still experiencing staffing shortages in the dining centers, even with the adjustment to Durrell, we anticipate that this change will provide more coverage and expanded services at all other locations and meet the needs of students," Miller said. 
In an email to The Collegian, Interim Director of Communications and Sustainability for HDS Marianne Wieghaus said there's no "definitive timeline" for when students can expect to see regular staffing levels in on-campus dining centers. 
"Staff are working really hard and creatively every day to find solutions, both short- and long-term," Wieghaus said. 
A summary of the current dining center hours around campus can be found on the Housing & Dining Services website. More information on student employment with HDS can be found on Handshake.
Natalie Weiland can be reached at news@collegian.com or on Twitter @natgweiland.