CSU Business Day brings conversation and new ideas
Jordan Mahaffey
April 4, 2021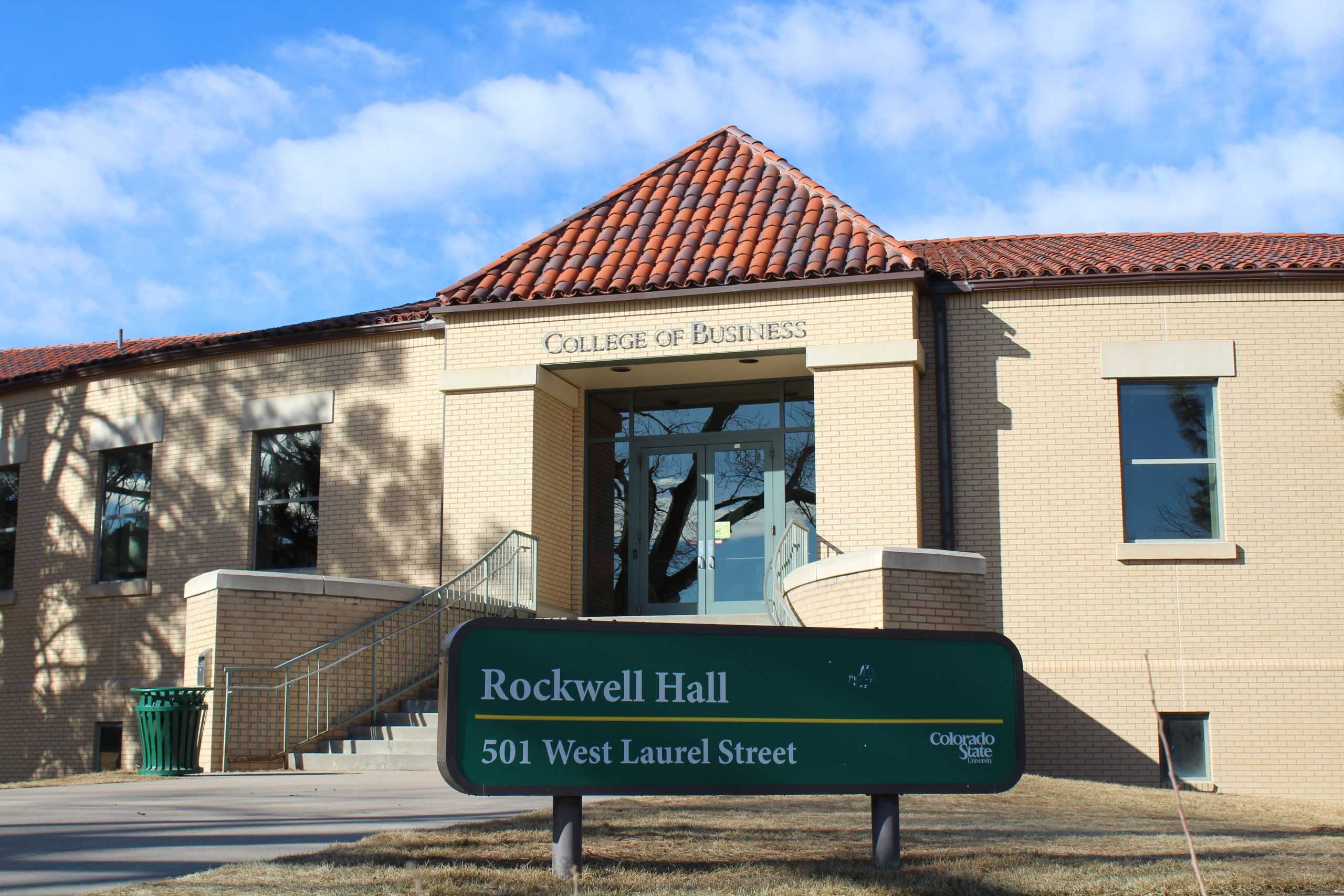 Students from the Colorado State University College of Business attended the College of Business' 42nd annual Business Day hosted by the Dean's Student Leadership Council.
The event was made up of four different sessions, three of which hosted local entrepreneurs sharing their experiences and advice on adjusting to the COVID-19 pandemic and one that showcased Rams' business ideas.
Business Day started with a keynote speech by Josh Moser and Blake Craig, founders of moving company Laborjack. Moser and Craig shared their experience developing Laborjack from a side job to a full-time company. Moser discussed the importance of continuously developing an idea.
There is opportunity in tragedy. Give to your clients; give to your employees, and it will work. Leaders set the culture. They set the level of teamwork. It's the employees that maintain that. … Keep going; pursue your passions." -Traci Lounsbury, CEO and majority owner of ELEMENTS
"If we're not innovating, we're dying," Moser said. "If we're not growing, we're dying. That's the mentality of an entrepreneur, and that's what it takes. You've got to be all in."
After the keynote speech, Executive Director of Defy Ventures Colorado Stacey Putka, Program Director Ismerai McCarragher and Senior Operations Associate Nick Scofield led a panel discussion. Defy Colorado works with incarcerated people in Colorado to help them develop entrepreneurial and professional skills.
The panelists discussed the importance of changing the public's perception on incarceration and how entrepreneurial skills can help formerly incarcerated people rebuild their lives. Scofield explained that these skills allow people to succeed against challenges they face from their history of incarceration.
"Entrepreneurship is really the way to take control of one's future," Scofield said. "For somebody with entrepreneurship, you could easily write your own future. (It) allows us to write our own story of success and not have to deal with some of the other barriers that other jobs put in front of us." 
Next, the CEO and majority owner of ELEMENTS, Traci Lounsbury, gave a speech about the development of her company, things she has learned throughout her experience and advice for the next generation of entrepreneurs, especially during a pandemic.
"There is opportunity in tragedy," Lounsbury said. "Give to your clients; give to your employees, and it will work. Leaders set the culture. They set the level of teamwork. It's the employees that maintain that. … Keep going; pursue your passions."
The final event of Business Day was the Venture RAMS Spring Business Showcase hosted by the Institute for Entrepreneurship and sponsored by the Associated Students of CSU. During this event, students had the opportunity to present their start-up business pitches for a chance to win $3,000.
Of the many teams who entered the competition, organizers selected five teams who then had the opportunity to present their pitches to the panel of judges. After each team presented their pitch, judges were able to ask questions and give suggestions for improvement.
The first team to compete was EnerGO with team members Trevor Innes, Andreas Koumato and Gabrielle Fuerst. EnerGO's purpose is "to alleviate energy poverty in Africa." The team is working to serve underrepresented communities in Africa by developing electricity solutions.
Next was H2O & GO with team members Steven Baird, Michael Bowers, Halley Havlicek, Brandon Cook and Tara Mensch. They said in their presentation that H2O & GO is developing a wheelchair that will allow people with paralysis to mimic swimming.
The third team was SnifTek with team members Bert Vermeulen, Katie Davis, Pierre Touma, Elias Bachaalany, Cerine Khoo, Megan Maier, Sean O'Connell, Nicholas Grant, Jasmine Nejad, Faith Otieno and Imad Maalouf. SnifTek is focused on creating a less-expensive alternative to current diagnostic health tests. Their product functions as an "electronic nose" which uses sensors to detect various diseases.
The fourth team was Course Rover, presented by team members Tomas Martinez and Killian Clear. The team designed a golf bag with various features to create "a lighter, easier and better way to play golf."
Finally, Noah Fishman presented his pitch for Student Natural Landscaping. Student Natural Landscaping is an innovative landscaping company aimed at creating a better-functioning landscaping business.
The judges ranked each competitive team before delivering the final results. In third place was Student Natural Landscaping, in second place was Course Rover and in first place was H2O & GO.
H2O & GO plans to continue developing their product, prioritizing testing their prototypes to ensure the safety of the user. 
"From what we've seen and from all of our research, we've noticed that there's not a single product on the market right now that integrates what we're integrating," Mensch said.
The team feels confident that they will be successful in the market upon the development of the H2O & GO.
Jordan Mahaffey can be reached as news@collegian.com or on Twitter @_MahaffeyJordan.