ASCSU discusses elections, passes bill for permanent food pantry
Ceci Taylor
February 25, 2021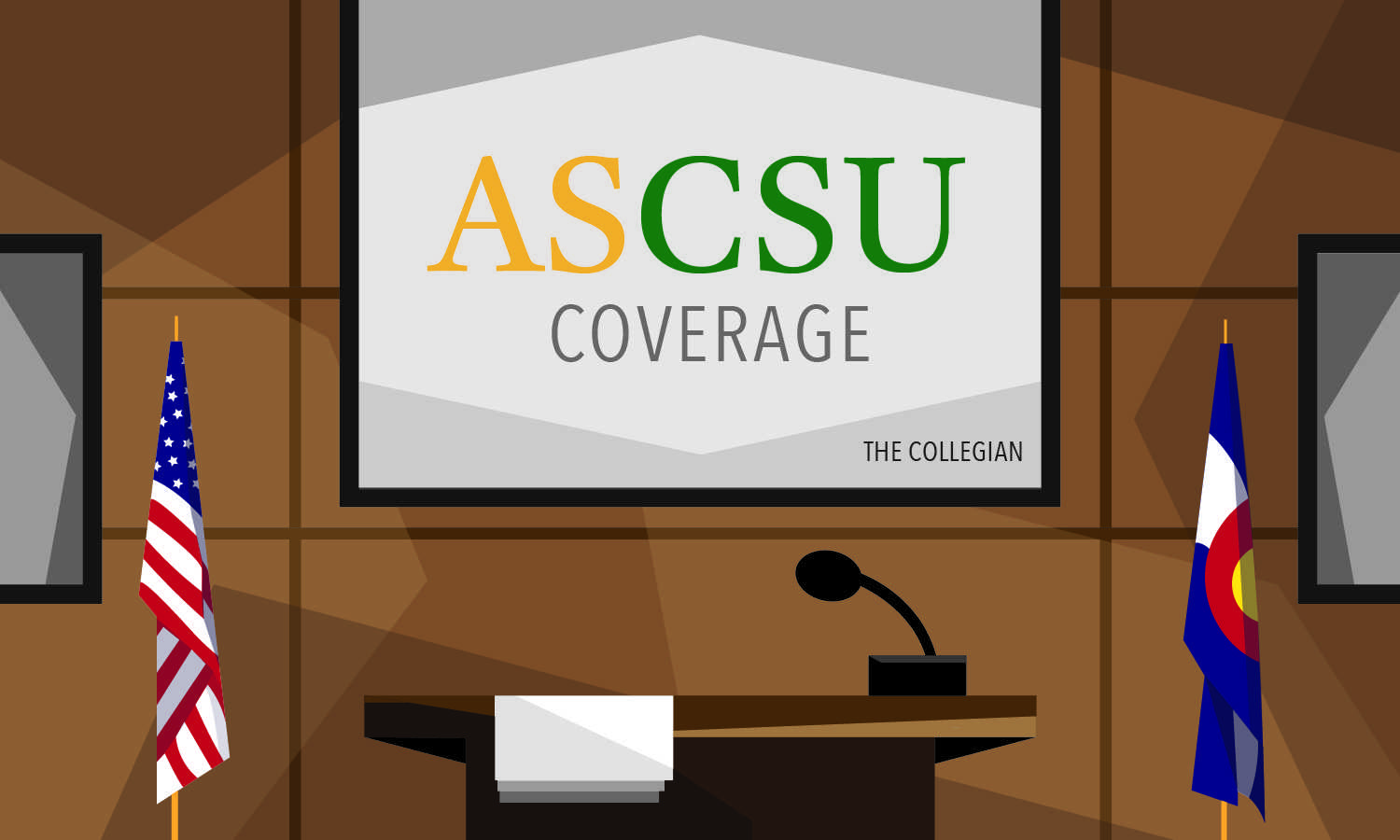 During Wednesday night's senate meeting of the Associated Students of Colorado State University, senators discussed a new campaign bill, funds for upcoming ASCSU elections and passed a bill that will give Rams Against Hunger a permanent pantry on campus. 
Voter engagement campaign bill
The senate unanimously passed a bill that would establish a campaign to increase voter engagement for the ASCSU election. 
The bill will create a voter engagement caucus that will work to promote the election and encourage students to vote.
The senate also ratified two legislative members and one chair for the new voter engagement caucus.
Rams Against Hunger proposal for permanent home
The senate discussed a bill that would give Rams Against Hunger a permanent food pantry on campus. The bill asked for $61,200 for the construction of a permanent pantry in the southwest quadrant of the General Services Building.
Michael Buttram, the program coordinator for community engagement in the Student Leadership, Involvement and Community Engagement offices, said, if approved, the pantry will help a lot of students and staff members. 
"I'm going to stress over and over that the need is there," Buttram said. "And with the understanding that the (Lory Student Center) Theatre will go back to being a theatre at some point when (COVID-19) is over, we are actively seeking another location for this pantry." 
Buttram also said those with food insecurity might also face housing insecurity or mental health issues. 
"The long-term vision for this location is for it to become a more basic-needs center," Buttram said.  "Where we can address those issues and have kind of a hub for those services."
Senator Lizzy Osterhoudt urged the senate to pass the bill and said the senate would still have a lot of money left over for future projects. 
"If all of the pieces of legislation that we already have on the floor … were to pass including this, we still have about $10,000 left," Osterhoudt said. "So I think this would be a great thing to have and we could also say that we helped Rams Against Hunger find a proper home."
Recruitment and Retention Officer Ryan Kropp also spoke his support for the bill.
"I can't think of a bill that I would support more," Kropp said. "I think it's one of the most necessary bills that we have. You really can't survive without food, let alone take and pass classes." 
Chief of Staff Jasper Sloss said it's the perfect time to pass a bill like this and thanked the authors and Buttram for the work put in to make it happen. 
The senate unanimously passed the bill and confirmed a proper home for Rams Against Hunger. 
"I'm really truly honored to be doing this work and honored to be in this position," Buttram said. "And to have the support of you all as representatives of the student body. That's a tremendous vote of confidence for this work, it lets us know we're doing the right thing."
Allocating additional election funds 
Supreme Court Justice Peyton Dailey presented a bill that would request additional funds from the ASCSU general fund to create a full $3,000 elections budget. 
"So we've had two elections at CSU this year instead of one because of the pandemic," Dailey said. "So in the budget, there's $3,000 total for this year, and that usually is for one election cycle."
Dailey said they're looking to pull $1,600 from ASCSU funds to make sure the elections manager will have the same amount of money the elections manager had in the fall. 
"With the heightened costs of tabling and reserving spaces and debates we need to make sure that the elections are equal." 
Dailey said currently there isn't enough money to cover the cost of tabling at the LSC and wanted to expedite the bill to pass it on the first reading. However, ASCSU senate bylaws do not allow for that and Speaker of the Senate Christian Dykson said a motion to waive the senate bylaws would have to pass in order to expedite the bill. 
The motion to waive the senate bylaws did not pass by a vote of 8-23-3. Dailey said the elections may need to be delayed due to lack of funding. 
Extension of COVID-19 Indigenous Student's Travel Grant 
Osterhoudt presented a bill that expanded on a previous bill passed by the senate. The previous bill allocated funds for a travel grant for Indigenous students. 
"The purpose of this bill is to maybe ensure that the funds we previously allocated in November do not go away," Osterhoudt said. 
Osterhoudt said there were some issues with the Pandemic Preparedness Team when it came to using the funds the senate allocated. 
Osterhoudt said that if the bill passes, the project could continue until June 2023 and said they will create a COVID-19 Indigenous student travel board.
Ceci Taylor can be reached at news@collegian.com or on Twitter @cecelia_twt.