Sugar beets, sundown laws, student efforts: History of Latinx FoCo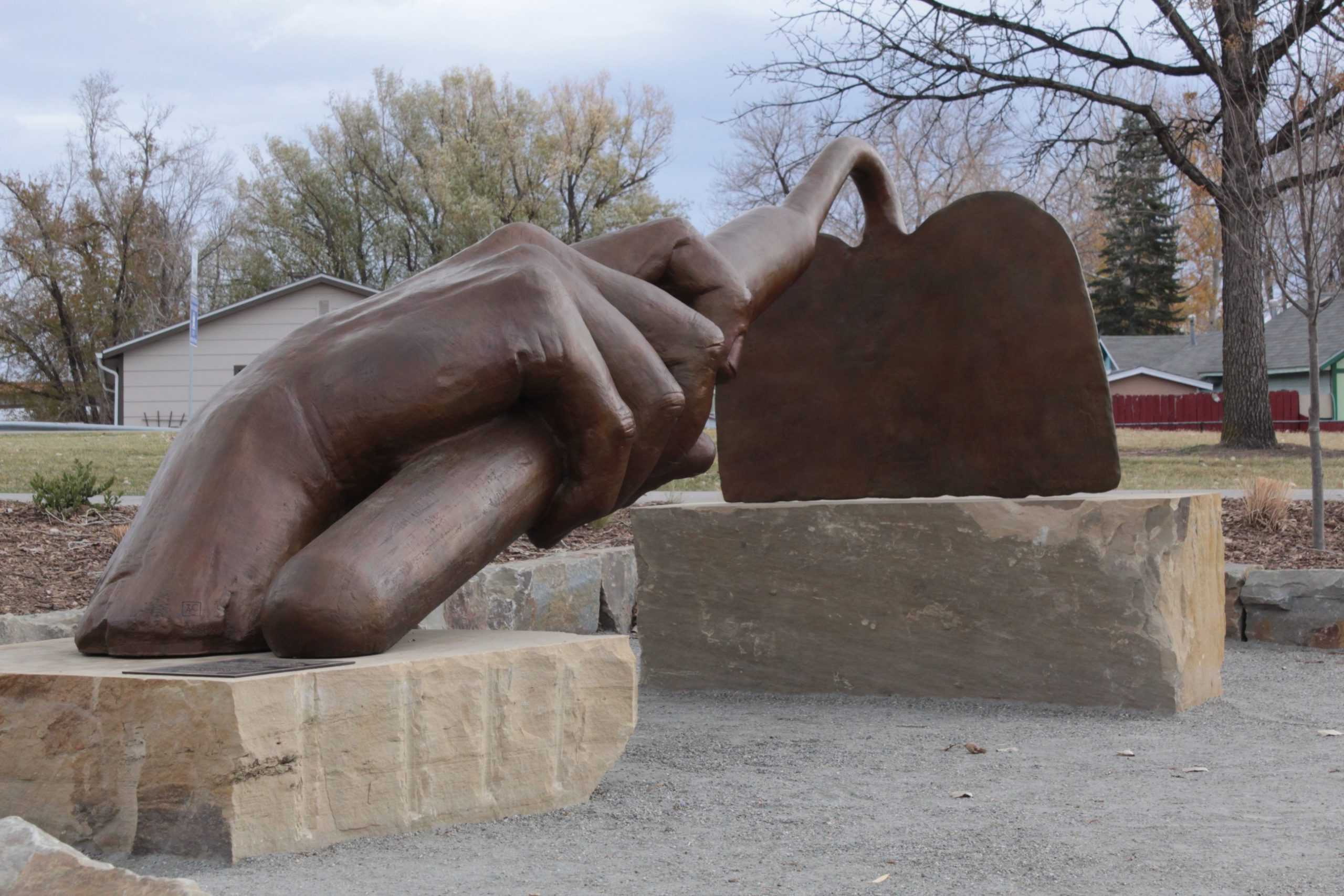 Despite Hispanic and Latinx laborers sustaining the sugar beet industry that built Fort Collins, the history of this community is full of injustice and discrimination, especially at the hands of police. Sugar beets, which often defined and created belonging for the Latinx community, required painstaking and often thankless labor.
"Beets (are) definitely the story of Latinos or Hispanics in Fort Collins," said Ernesto Sagas, professor of ethnic studies at Colorado State University. "It is what brought … people to this part of the country."
Sagas said despite Colorado's reputation during the gold rush, much of the labor force in the state came as a result of agricultural work like sugar beet farming. While sugar beet farming was popular among other demographics, the primary groups that regularly returned to sugar beet farming on the Front Range were northern Mexican migrant workers and Mexican-Americans. 
In Sierra Standish's thesis, "Beet Borderland: Hispanic Workers, the Sugar Beet and the Making of a Northern Colorado Landscape," Standish explained that Latinx workers "left behind homes and farms that could not support them or perhaps sought refuge from the turmoil of the Mexican Revolution."
Sugar beets offered a plan for economic success to many workers, who in turn brought their families from Southern Colorado, New Mexico and northern Mexico. As a result of the industry's impact on Latinx families, the sugar mill's former site is now home to Sugar Beet Park.
The Tres Colonias neighborhoods historically housed the majority of the Latinx and Hispanic community in Fort Collins due to its proximity to the sugar mill. Sagas said the land in this neighborhood was owned by the sugar beet company and was used to give workers a connection to the area they worked on.
Providing this connection meant labor would be consistent as workers would raise their families nearby. These neighborhoods allowed real estate companies to avoid moving Latinx people into other parts of the city and gave police a region they could historically "keep" Latinx residents within. 
"They wanted the labor of the workers, but they didn't want their permanent presence there mingling with other sectors of society," Sagas said. "There's a … lengthy tradition … of negative interactions between a mostly white police force and the Latinx or Chicanx community here in Fort Collins."
Sundown laws and enforcement were a significant cause of the negative interactions Sagas addressed. Sundown laws prevent non-white residents of a city from traveling to parts of the city where police or local residents do not want them. 
The Holy Family Catholic Church, which offers Spanish language services, became an important space for the Latinx community in Fort Collins. Once the church switched from Presbyterian to Catholic, the Latinx community moved into the surrounding areas, building a distinct neighborhood separate from Tres Colonias. 
Eva Martinez moved into the Holy Family Catholic Church's neighborhood in the early 1940s, and in the 1970s, local historian Charlene Tresner interviewed her and several other members of the Hispanic community to discuss their history in Fort Collins.
Martinez noted the beginning of a trend for white students to move into predominantly Hispanic neighborhoods. Years down the line, this gradually caused rent increases along with higher house prices, especially in the Holy Family Catholic Church's neighborhood. 
"For a while, there were all Spanish-speaking people around here," Martinez said. "There's college students moving in, on that side of the block. … They're not Spanish either, (they are) hippies mostly."
As these student-related rent changes continue into the present day, Sagas said this issue is driving people who lived in these communities for decades to move into more affordable areas, like Wellington and Ault, Colorado. If commuting is not an option, many Latinx families find themselves living in mobile home communities. 
While CSU tends to support its students and strive toward diverse enrollment, the University has its own history for the Latinx community in Fort Collins.
Before the creation of El Centro, some Latinx students found themselves active in the Mexican-American Committee for Equality, Project GO or United Mexican-American Students. These organizations worked to empower CSU's Mexican-American community to create change in Fort Collins, Denver and Boulder, Colorado.
While these organizations offered a great amount to students working to make a change in Fort Collins and at CSU, many found themselves hitting a wall when it came to getting CSU's administration to address these issues.
According to Transition, a CSU student publication from the 1960s, Mexican students collected over 1,300 signatures in support of Cesar Chavez's grape boycott with no support from the University's administration.
Despite strides being made in what Sagas referred to as "symbolic integration" of Latinx students and faculty, the University continues to struggle with providing enough support to CSU's Latinx community members. Sagas said Latinx professors will often not choose to move to Fort Collins for work as a result of poor pay and small, previously redlined Latinx neighborhoods.
As Fort Collins and CSU work to address inequity, it is essential that both of these governing bodies look into how their own policies, policing trends and endorsements historically let down or actively harmed the Latinx community. 
Reach Kota Babcock at entertainment@collegian.com or on Twitter @KotaBabcock.