A safer spring fling: COVID-19 free dates for your April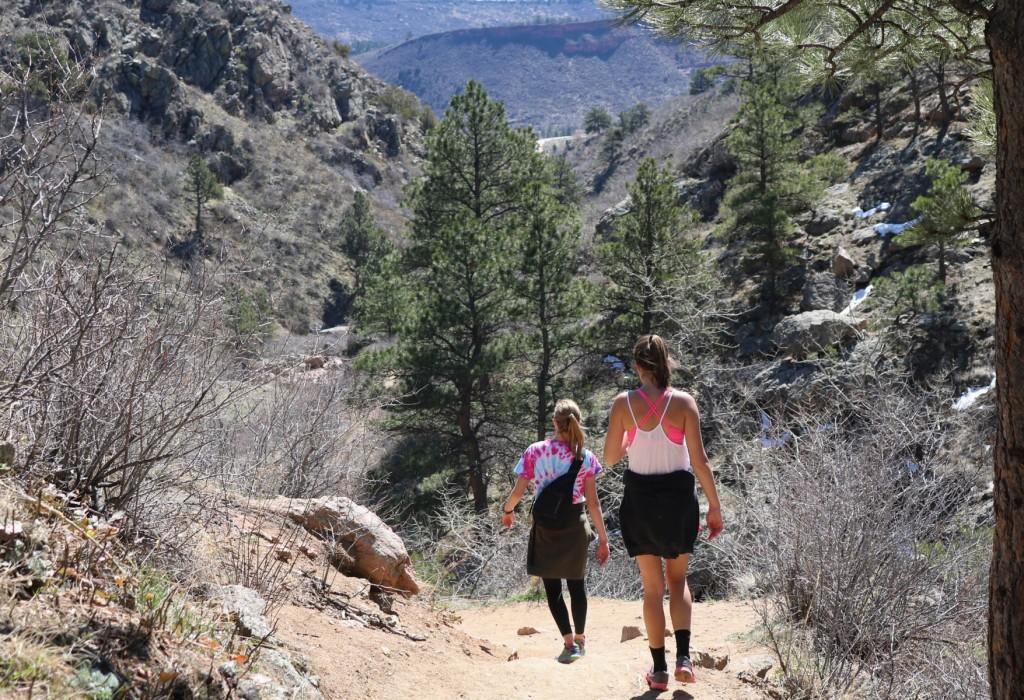 Many of us crave that deep, affectionate, all-inspiring love that provides you with comfort and the feeling of being understood, but when rules of socialization changed due to the pandemic, it became increasingly difficult to just go on a date without feeling the guilt of further spreading COVID-19.
Now, over a year into the world's worst extended spring break ever, not only do you probably need to get back out there but you absolutely deserve to. So here are some safe and fun ways to get on dating, whether it be your next fling or soulmate.
1. Go hiking
While this may not be the most romantic setting, a good hike gives you the time and space to learn about your date. Walking and talking is easy to accomplish, and if the date's a dud you can just set your sights on the destination. The outdoors provide the perfect space to comfortably distance as well. So go swipe right on every person who puts "outdoorsy" in their profile, and put them to the test. 
2. Drive-in movies 
Though the Holiday Twin Drive-In Movie Theatre doesn't open until April 9, it certainly is one fantastic place to take a date. The seclusion of being in a car makes sure that you aren't exposed to strangers; you can have some real privacy to create more intimate moments with your date. You can create an environment that is safe to your comfort level and still enjoy the feeling of actually going out. Bonus points if you bring your own snacks and some cozy blankets.
3. Picnic dates
This date definitely sets more of a romantic tone, but with the weather making a turn for the sunnier, it may just be the perfect way to relax and enjoy your date. You can customize the setting and food, just vibe to your music and get to know each other. You can easily let this type of date lead into other activities as well.
4. Hammocking 
Hammocking is perfect for a laid-back date. Going into the mountains to enjoy the fresh air and some welcome company sounds like a total vibe. Imagine you're chilling in the sun, listening to some indie tunes and talking with this great person you're just getting to know. It seriously does not sound like a bad way to spend the afternoon, regardless of the pandemic.
5. Art shows 
Oh my goodness, go to an art gallery. They're so clean, so lovely and not usually busy nowadays. You can talk about art with your date and make fun of the wonky things that artists produce, and there's hardly a safer COVID-19 date than this. So go and channel your inner art critic — you won't regret it.
6. Stargazing
Take advantage of the location in which you live! The night sky is easily visible from Fort Collins, and with the aid of a picnic blanket and some quick research online, you can easily master this date. Outside distancing should be of no issue, and if you can point out a few constellations in the sky, your date will most definitely be impressed. Take the time to look up astrological events, online resources like The Collegian's astronomy calendar can be incredibly helpful. You never know when a meteor shower might correspond with date night, and bonus points if you manage to combine this date idea with a picnic.
Dating has definitely changed with the COVID-19 pandemic, but it doesn't have to limit you in every aspect of life. Utilize the warm weather and get back out there — you never know what you'll experience.
Ivy Secrest can be reached at entertainment@collegian.com or on Twitter at @IvySecrest.