With engagement season ending in February, wedding planning season is in full swing! Planning the wedding, no matter the size can be stressful, and depending on your personality type, for this event, you could do with less stress.
Your first thought might be "can I afford a wedding, much less a wedding planner?" An excellent question for sure, but it just may be a planner can save you enough money to pay for their services.
Wedding planners help couples with maintaining a budget, by keeping your wedding vision on track. You and your fiancé's vision for your special day can range from bohemian to military rigidity, and a professional will know how to manage those expectations, and work within their parameters. Be choosy and research your planner. Look for experience with varied budgets, and a personality you can work with. Nothing is worse than dreading a meeting, email, or conversation with your planner.
You'll want to hire your event planner pretty soon after you get engaged, as the planning process needs a long runway, especially if you have a full-time job or school that takes up most of your time. Know your budget firmly before hiring a planner, as well. Your budget will provide the parameters for everything to follow.
Be a good communicator once you have a planner on board. Make sure your vision is loud and clear. If you, your fiancée, and the planner are all on the same page, you won't feel as though you are surrendering your vision, rather, confident that a dedicated person is looking into all the aspects that will make or break that vision.
Any wedding planner worth their salt will have professional, working relationships with area vendors, and bring to the table current information from trustworthy sources. Often they will know whom, and how, to contract with caterers, photographers, DJ's, etc. whose services scale to your budget. This way you're not overspending in some areas, and sacrificing your vision in others.
When sourcing your wedding planner, word of mouth is your best bet. Event facilities, like Windsong Estate event center in Northern Colorado, work with many different types, and can often be a good source for who is in your area. Compare their list with your own search, and pick three favorites to meet with. Remember to do your homework first — you and your fiancée need to stay in love through this whole process — so breathe deep, get the help you deserve, and focus on planning your honeymoon!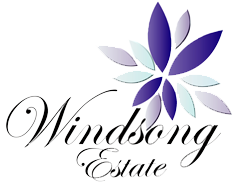 For more information about sponsoring content on Collegian.com or in the Collegian or CSU Life newspapers, please contact Garrett Evans at gaevans@collegian.com.