Sponsored Content
Some Top Athletes From This Year
---
Alex Ferreira (Aspen, Colorado): Alex always feels right at home during the X Games as he is the local competitor. This was his eighth appearance and he has stepped it up everytime winning 4 medals up to this year with the gold this year in ski superpipe.   
Chloe Kim (Torrance, Calif.): Chloe Kim started competing at the X Games at 14 in superpipe and became the youngest competitor to win gold. At 17 Chloe also became the first woman to win gold a snowboarding event in the winter olympics. This year she took the gold at the superpipe.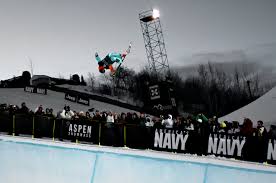 Cassie Sharpe (Comox, British Columbia, Canada): Since 2012 Cassie Sharpe has been winning competitions all over the world in snowboarding. From the X Games gold in 2016 with a fractured back to the 2018 Winter Olympics gold in the halfpipe. Cassie continued her success and took the gold at the ski superpipe at the X Games.  
Mark McMorris (Regina, Canada): If you are into snowboarding, by now you know the name Mark McMorris. Mark has one double gold at the X Games in Aspen not only once but twice in 2012 and 2015. He also has recovered from nearly two career ending crashes from a broken femur and almost shattering his body. Luckily Mark has came out strong and took gold in snowboard slopestyle at this years X Games.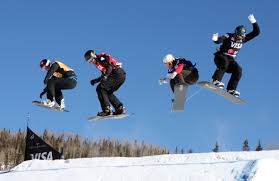 Results
---
Thursday
Special Olympics Unified Snowboarding: Henry Meece-Chris Klug

Women's Ski SuperPipe: Cassie Sharpe

Great Clips Men's Ski SuperPipe: Alex Ferreira
Friday
Jeep Women's Ski Slopestyle Final: Jamie Anderson

Snowmobile Freestyle: Brett Turcotte

Women's Ski Big Air: Mathilde Gremaud

The Real Cost Men's Snowboard Big Air: Takeru Otsuka
Saturday
Jeep Women's Snowboard Slopestyle: Kelly Sildaru

Jeep Men's Snowboard Slopestyle: Mark McMorris

Wendy's Snow BikeCross: Cody Matechuk

The Real Cost Men's Ski Big Air: Birk Ruud

SoFi Women's Snowboard SuperPipe: Chloe Kim
Sunday
Jeep Men's Ski Slopestyle: Alex Hall

Monster Energy Men's Snowboard SuperPipe: Scotty James

Harley-Davidson Snow Hill Climb: Travis Whitlock

Snow Bike Best Trick: Rob Adelberg