Colorado State alumni now first physical therapist at NASA
Michael Giles
November 17, 2021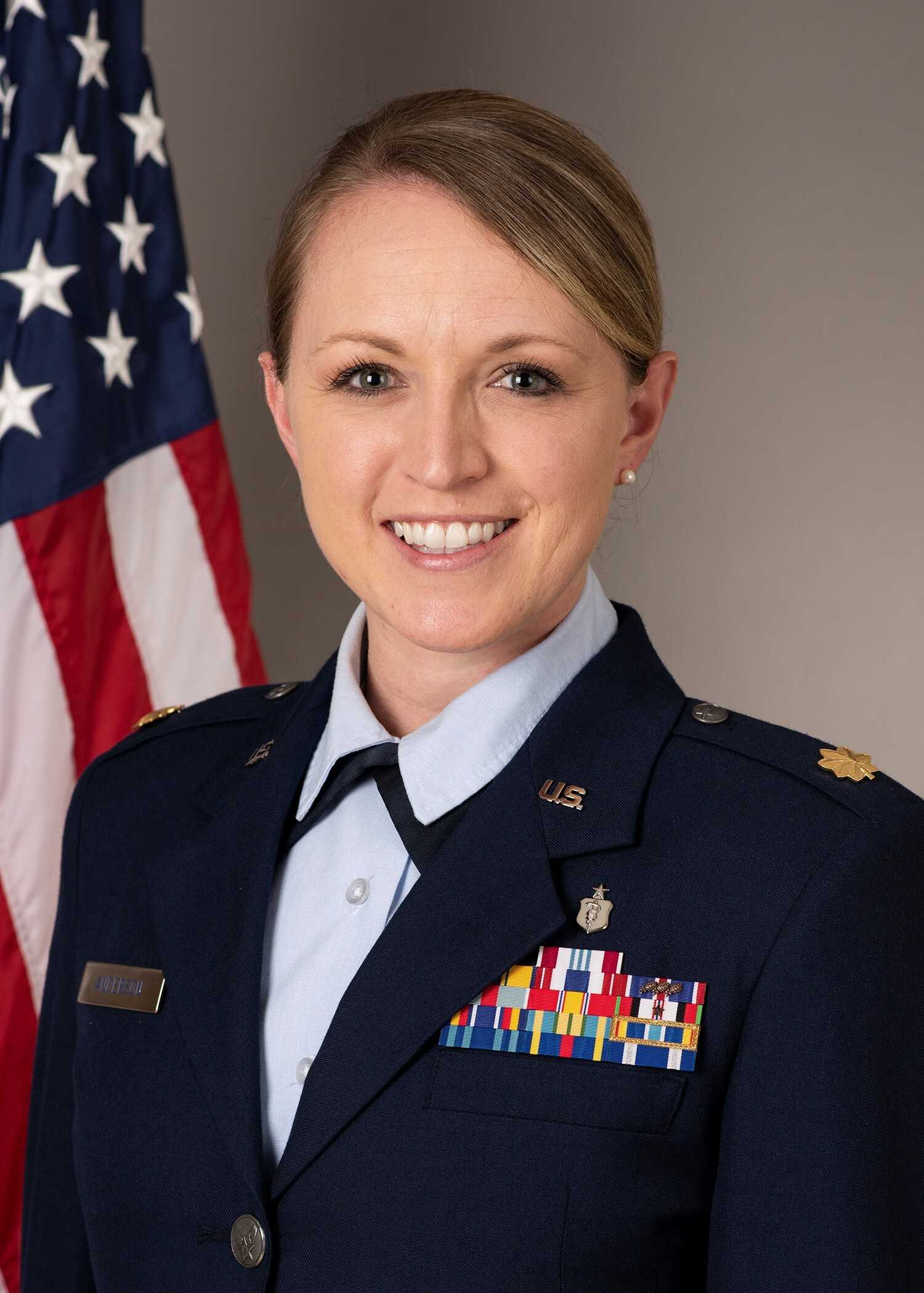 Colorado State University alumna Maj. Danielle Anderson is a woman of great success with her recent accomplishments. Stationed at the Johnson Space Center in Houston, Anderson is the first physical therapist at NASA. She is the first official physical therapist NASA has ever chosen to incorporate into their team.
Anderson graduated from CSU in 2009 with a bachelor's degree in health and exercise science with a sports medicine track. Shortly after, she received her doctorate in physical therapy at Regis University in 2012.
"Strive for excellence, nothing but your best." -Maj. Danielle Anderson  
After her university experience here in our home state of Colorado, Anderson was commissioned into the Air Force. Just five years into her Air Force career, she was picked up for fellowship training and received her doctorate of science in physical therapy with the Army-Baylor program at Baylor University. This was specialized training in orthopedic and manual physical therapy.
As many of us can assume, musculoskeletal issues are very prominent in the military with their required tasks. However, this also means physical therapists are essential for their recovery.
"Military PTs set the bar of excellence in our career field," Anderson said. "They're ahead of the curve when it comes to research. They are ahead of the curve when it comes to quality of patient care."
This, in turn, is what inspired her to pursue her career in physical therapy in the military. Not only would she be trained to provide the same quality of care, she would also be able to serve and protect her country at the same time.
Because of her military physical therapy training, she developed a unique set of skills and passion when it comes to providing care to those committed to protecting our country — so much so that she was selected by the consultant head of the Air Force PT to be detailed into working her current position as the first (currently only) physical therapist at NASA.
She has a unique set of skills to treat the astronaut corps, specifically involving musculoskeletal conditions that may arise from the high training demands required to perform their duties. Her new position aims to provide care and bring information and training around space medicine back to the Air Force and across the community so military physical therapists are fully equipped to treat in the aerospace and space environments.
She said she found the transition easy because the military prepares you to always be ready for change and moving.
She said the Air Force has been very forward-thinking about the future of potential space flight and wants to ensure physical therapists are properly trained and prepared to treat within the space force community.
"The Air Force is trying to be on top of the game when it comes to clinicians or practitioners understanding how we need to support the space force, whether it's with space flight or other operations," Anderson said. "The Air Force surgeon general wants to ensure that we have the proper training to do that."
While her primary role at NASA is to support the astronauts, Anderson's official title is a physical therapist within the musculoskeletal team, where she works closely with the flight surgeons that support the astronauts and all supporting personnel.  She also works day to day with the Astronaut Strength, Conditioning and Rehabilitation team.
This team was originally made up of athletic trainers and certified strength and conditioning specialists but now also includes Anderson as the first physical therapist to be part of this team. Their primary role is to support the strength and conditioning of the astronaut corps, whether prior to a mission, on board the International Space Station or returning from space.
"We're constantly learning new ways to optimize human performance both in space flight as well as post-flight conditioning," Anderson said. "Every day here is different. I support care across the continuum of prevention of injury to rehab of injury and then to returning back to flight status as our astronauts return home."
"My role as a physical therapist is if an injury comes up on board and they need advice on changing their exercise routine or potentially needing to rehab something, … I work with the flight surgeon and their strength coach to design programs by sending videos and video chatting to rehab them from space if they need it," Anderson said.
A lot of her day is focused on designing and talking about programs, strategizing the best way to consider these things for the future of space flight. She has also recently gotten into research in human performance and learning about exercise equipment design for future space missions.
Like anyone entering into a new job, she has also faced some challenges trying to learn something unique to a new environment. However, she is very grateful for the experience she has had in just two months of bringing her preconceived skills to NASA.
She advises anyone striving to follow in her footsteps to "strive for excellence, nothing but your best."
"Passion breeds excellence, so be OK with failure and nos because, for every several doors that have been opened, there (are) a lot that (have) been closed, but the doors that close can offer so many more opportunities," Anderson said. "Don't be discouraged by the nos or failures; rely on your faith and support system to know that something bigger is coming."
"Everybody's going to have adversity, and it's OK to have a low moment, but you must rely on your support system and faith to really help push you to stay focused on your end goal to not give up and pursue that excellence at every level and phase of your journey," she said.
Reach Michael Giles at sports@collegian.com or on Twitter @Michaelrenee10.