Studley: 'We are every bit as American as you': Asian hate crimes must stop
Laura Studley
March 23, 2021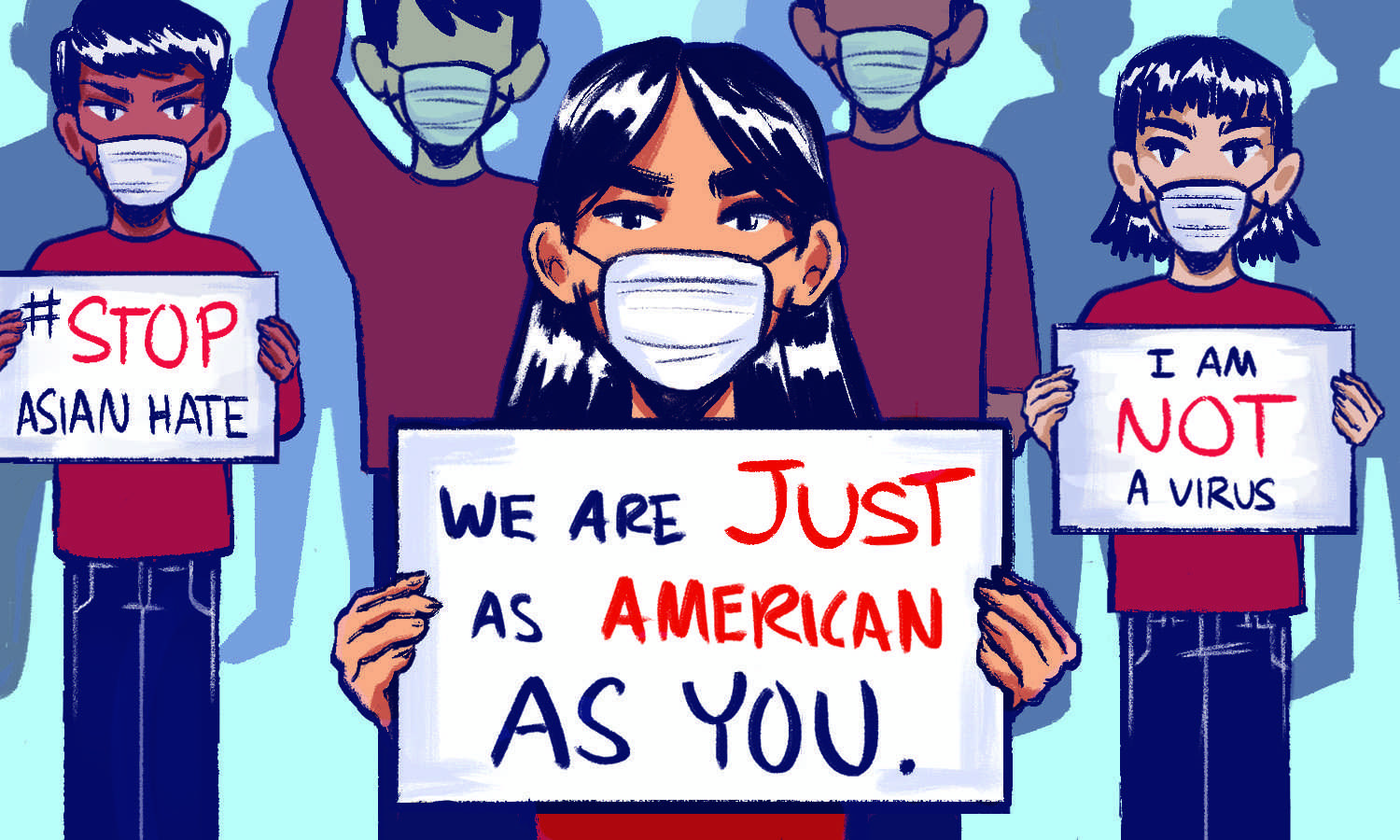 Editor's Note: All opinion section content reflects the views of the individual author only and does not represent a stance taken by The Collegian or its editorial board. Laura Studley is the news director at The Collegian. 
As an adopted Chinese American, I walk the fine line between being too white for the Asian community and too Asian for the white community. Alas, I am not white enough to not experience racism. 
There have been countless incidents of discrimination in my life, including when the pandemic was first declared last March. It was around the time former President Donald Trump called COVID-19 the "Chinese Virus." 
I was in the Behavioral Science Building on campus. When I sat down, a person sitting across from me gave me a look, aggressively applied hand sanitizer, packed up their stuff and left. I hadn't done anything wrong. It wasn't like I was responsible for the pandemic. 
And though this was small, there are much larger discriminatory incidents happening against the Asian American and Pacific Islander community across the United States. Just because Asians are considered the "model minority" does not mean hate crimes aren't happening against us.
According to data from a Stop AAPI Hate press release, there were 3,795 accounts of anti-Asian hate across 50 states and the District of Columbia from March 19, 2020, to Feb. 28.
I'm tired of seeing my culture being accepted but not the people. I'm tired of people loving anime, the food, the language, but not affording the same love to the community."
Verbal harassment made up 68.1% of these incidents, followed by "deliberate avoidance of Asian Americans" at 20.5%. Physical assault made up 11.1%. The ethnic group targeted the most were Chinese, comprising 42.2% of reports. 
A New York restaurant now closes at 8:30 p.m. to ensure employee safety. Jason Wang, CEO of Xi'an Famous Foods, said this panic and question of safety was never an issue before COVID-19. 
Noel Quintana had to get about 100 stitches in his face after a stranger cut him with a boxcutter on the subway in New York City. 
A man left a dead, mutilated cat outside Mad Butcher Meat Co., a Chinese, family-run butcher shop in Sacramento, California.
Even locally, a fake restaurant listing used racist, discriminatory language directed at Asian communities. 
Most recently, there was a shooting in Atlanta that killed eight people. Six of the victims were Asian women. The list goes on. 
President Joe Biden condemned the widespread hate in an address on March 11. 
"At this very moment, so many of them, our fellow Americans, they're on the frontlines of this pandemic trying to save lives," Biden said. "And still, still they're forced to live in fear for their lives just walking down streets in America. It's wrong, it's un-American and it must stop." 
People need to stop directing their anxieties and anger toward innocent people. The Asian community is not responsible for the state of the world. The violence, slurs, verbal attacks and vandalism are unacceptable. 
I'm tired of seeing my culture being accepted but not the people. I'm tired of people loving anime, the food, the language, but not affording the same love to the community. Something has to change.  
America has a long history of mistreating Asians, and it is my hope that I, my friends, colleagues and others in my community can live in a world where that tragic history is not repeated. Do not mistake our ethnicity for the virus. 
If you see a hate crime happen, take action. Don't be a participant in the bystander effect — not taking action makes you complicit. 
Remember, we are every bit as American as you.
Laura Studley can be reached at letters@collegian.com or on Twitter @laurastudley_.