The myth of the "student athlete"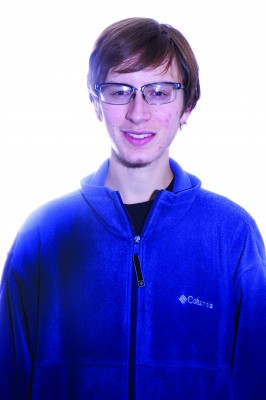 The banners are up, the nets are down, and Warren Buffet gets to keep his one billion dollars. Another March Madness has finally reached a thrilling conclusion. We saw number one seeds fall and nobodies become heroes. We saw the field cut down until only two teams remained to battle for the top stop. The theatrics entertained the viewers at home. The winning team celebrated under blue and white confetti. It seems like another success for the NCAA. But, both of the final two teams are examples of something that gives me second thoughts about the idea of the "student athlete."
Ladies and gentlemen, your runner-up: the Kentucky Wildcats. Kentucky's starting five included freshman James Young, freshman Dakari Johnson, freshman Andrew Harrison, freshman Julius Randle, and freshman Aaron Harrison. Yes, Kentucky has a gang of five freshman to lead their team into the future … or not. What will in fact happen is what happens every year at Kentucky. These freshman will likely all leave for the greener pastures of the NBA this summer. They are not to blame. It's hard to deny the appeal for someone my age to get a chance at fame and fortune before they even reach their 20th birthday. But how can anybody claim to be a real college student when they only stay at school for two semesters? The reason top players like these are at school is not to learn. The NBA requires that players wait a year after leaving high school to declare for the draft. Colleges act as training grounds where prospective pros can make the most of that year by improving their game and achieving national recognition. The Kentucky basketball team is not made up of students, unless it's students of the game that we're talking about.
The other team that played in the final is even more interesting. The Connecticut Huskies are the 2014 Men's' Basketball Champions. The UConn women are champions too, but female sports have less money at stake, so these issues are not as prevalent. The UConn players are older: a sophomore, two juniors, and two seniors. One might expect that these are the true student athletes, the guys that stay for four years to get their degree but still dream of bright lights. A harsh little number thwarts this nice little fantasy. The 2014 NCAA Champions only see 8 percent of their team graduate within six years. College is hard, but that rate is abysmal. If these were true students I would expect them to graduate closer to the 82 percent rate of the rest of the UConn student body. Basketball players are not destined to be poor students. The UConn women's team has stellar academics with a 90 percent graduation rate. But, for the men, the notion that they are in college to achieve academic success is a joke.
Don't expect the NCAA to raise any concerns. Why would they? In 2012 the organization raked in a record $71 million in surplus revenue. Don't forget that the NCAA is designated as a non-profit for tax purposes. The NCAA's mission statement claims that they exist to "integrate intercollegiate athletics into higher education so that the educational experience of the student-athlete is paramount." It's strange then, that the crème de la crème of college sports, the winners of March Madness, contradict this ideal. Kentucky and UConn's basketball teams seem to care little about education. But, their coaches' salaries don't seem to reflect this failing. John Calipari and Kevin Ollie have a combined annual salary of $5.75 million. These teams are praised and their coaches made rich. The NCAA claims to be focused on academics, but in reality money seems to be more important.
As a sports fan, I don't want collegiate athletics to go away. This discussion raises a question, though. What should our universities value more: sports or education? Granting full-ride scholarships to players who will likely leave in one year or who will play longer without the intention of graduating seems to point towards the former. Something needs to be done to put the student back in student athlete.
One idea is to make the NBA's Development League more like minor league baseball. Top athletes could be encouraged to join the D-League instead of going to college. College basketball would still be played, but by those who actually want an education. The level of competition would surely drop. But, some of college sports' appeal is in its amateurism and unpredictability. If we only want the best, that's what the NBA is for.
Aaron Kolb sees the hypocrisy of the idea of a student athlete. Feedback can be sent to letters@collegian.com.
In Brief:
The fame and fortune of March Madness gives me pause about student athletes.
Academic success and athletic success rarely go hand-in-hand, for men anyway.
It's fine to play ball in college, but by those that actually want to get an education.