Don't be pressured into vaccinations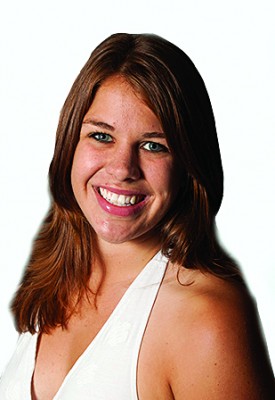 The second that babies are born, we want to pump them full of diseases.
A vaccine is simply either an agent of a particular disease, or a synthetically-devised substitute on that disease that prompts the production of antibodies without an individual contracting the actual bacterium or virus.
When a mother gives birth, one of the first things that the attending physician will advise is vaccinations. Before the baby is discharged from the hospital, a Hepatitis B vaccine is administered.
By four months old, an infant is given Rotavirus, Diptheria, Tetanus Toxoids, Acellular Pertussis, Haemophilus Influenzae Type B Conjugate and seven more that I won't bore you with now. That means that by four months, infants have at least 11 vaccinations for diseases that the majority of the American people have never heard of before.
Now parents have the choice to opt-out, strongly stating that they would rather not have their brand new child pumped with viruses, but lawmakers are trying to make that a far more difficult process.
As it is right now, in order to not vaccinate your child and still enroll them in school, all you have to do is state on the enrollment form that you either have personal or religious beliefs against vaccinations. However, that might be changing.
According to a House bill being considered currently, opt outs would require either a physician's (or similar health care provider's) signature or the completion of an online education course about vaccines before a parent can claim personal belief exemption.
This means that parents have to sit through even more lectures from physicians chalk-full of personal bias towards the issue, or sit down and waste time taking an online tutorial screaming the reasons why vaccines are necessary.
Let's make something clear: we are making it legal for mothers to abort a fetus because it's their body, right? But somehow a mother choosing something "against recommendation" for their living, breathing child requires the government to step in and say exactly what is and is not OK to put in a body.
If you're going to make the argument that it's your body, your choice, then that needs to extend beyond the argument of abortion.
It is not the government's place to tell me that I have to pop my kid full of nearly dormant diseases and bacterial infections just because they said so. While this bill is not making vaccinations mandatory, this is a dangerous step in that direction.
I wholeheartedly believe that many of these vaccinations had their place, when parents had to live in fear of their child not making it past the age of 10 due to various diseases. But medicine has come a long way, and unfortunately our vaccination system has not followed suit.
Parents make decisions regarding their children's health because a child is not cognitively capable of making an informed decision regarding their long-term wellbeing. Because anything requiring a shot would have kids screaming "no" and running out of the pediatrician's office.
But if a mother is allowed to abort a fetus because it's her body and it's not the government's place to tell her what to do with it, then why are lawmakers trying to tell her what she should do with her child's body?
I understand the need for vaccines. They are the major reason that many diseases have been dormant for years now, and I can understand why they are encouraged. But, there are many parents that have opted out for years now, and there aren't any old or new diseases running around that are killing kids by the thousands.
Despite what the medical community might say, vaccines are not 100 percent effective, and their longevity has not been adequately determined.
We are at the point of our lives where within the next 10 years, many of us will be deciding whether or not to procreate. If this bill is passed, it will directly affect our parenting choices.
While there are certainly advantages to vaccinations, I would encourage parents to think twice. Do your research and get educated; letting physicians tell you what is right for your individual child is not always the best strategy. Make an informed decision and hold firm if you decide to decline.
The government cannot steamroll citizens into conceding to things that they are not OK with. This is not the government's place, and not their decision.
Brittany Jordan is Opinion Editor at the Rocky Mountain Collegian. Feedback can be sent to letters@collegian.com.
In Brief:
CO lawmakers are working to make it harder to opt out of vaccines
Weighing the benefits and risks are necessary, but it is just fine to say no to vaccinations
If abortion is legal because it's your body, your choice, the same should extend to vaccines.