Response to "Greeks vs. Stereotypes"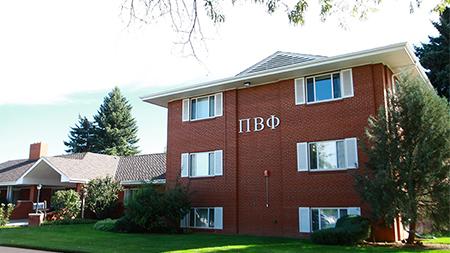 Over the past years the Collegian has published multiple articles focusing on negative aspects of our Greek community and an occasional positive story; when we tried to submit articles or suggest ideas ourselves for the paper they would typically be ignored. However, when I first began reading "Greeks vs. Stereotypes" by Kate Simmons, I was intrigued to see the Collegian was finally writing an article addressing Greek stereotypes. I had high hopes for this article as I began reading, but soon found my expectations were let down.
Our Greek community works extremely hard trying to banish stereotypes. This is seen throughout each interview used in the article, but Simmons' writing only seems to reinforce them. Her writing contradicts each interview made, with the exception of her "positive" points about Greeks, like our "greater use of contraception" and our financial stability. If more research would have been conducted, you may have learned that Chi Omega holds fundraisers to sponsor a child's wish through the Make-A-Wish foundation each semester, or that Delta Delta Delta hosts events throughout the school year to raise money for St. Jude's Children's Hospital, and Pi Kappa Phi works with Push America to help people with disabilities — the list is endless. We all dedicate countless hours and hard work towards our philanthropies and community service. Not to mention our constant efforts in trying to structure our members for their future through academic workshops, career and personal development, risk management and campus involvement to name a few. Yet you choose to incorporate surveys on our "personal appearance and health issues" that were only given to 11% of Greek Life and assume it applies to our entire community.
I am proud of the growing Greek Life community at CSU and will never be embarrassed to call myself Greek. For the first time, I feel truly saddened to have this paper associated with my school because of this poorly written and researched article. I hope in the future you will attempt to focus on all the good we do for the community, instead of all the negative aspects that are continuously published. There is already enough sad and negative situations addressed in news publications — it would be nice to see something positive published in the Collegian.
Sincerely,
Callie Cuff
Philanthropy Chair of Chi Omega
Chi Zeta Chapter