As students return, the UCA remains crucial for art access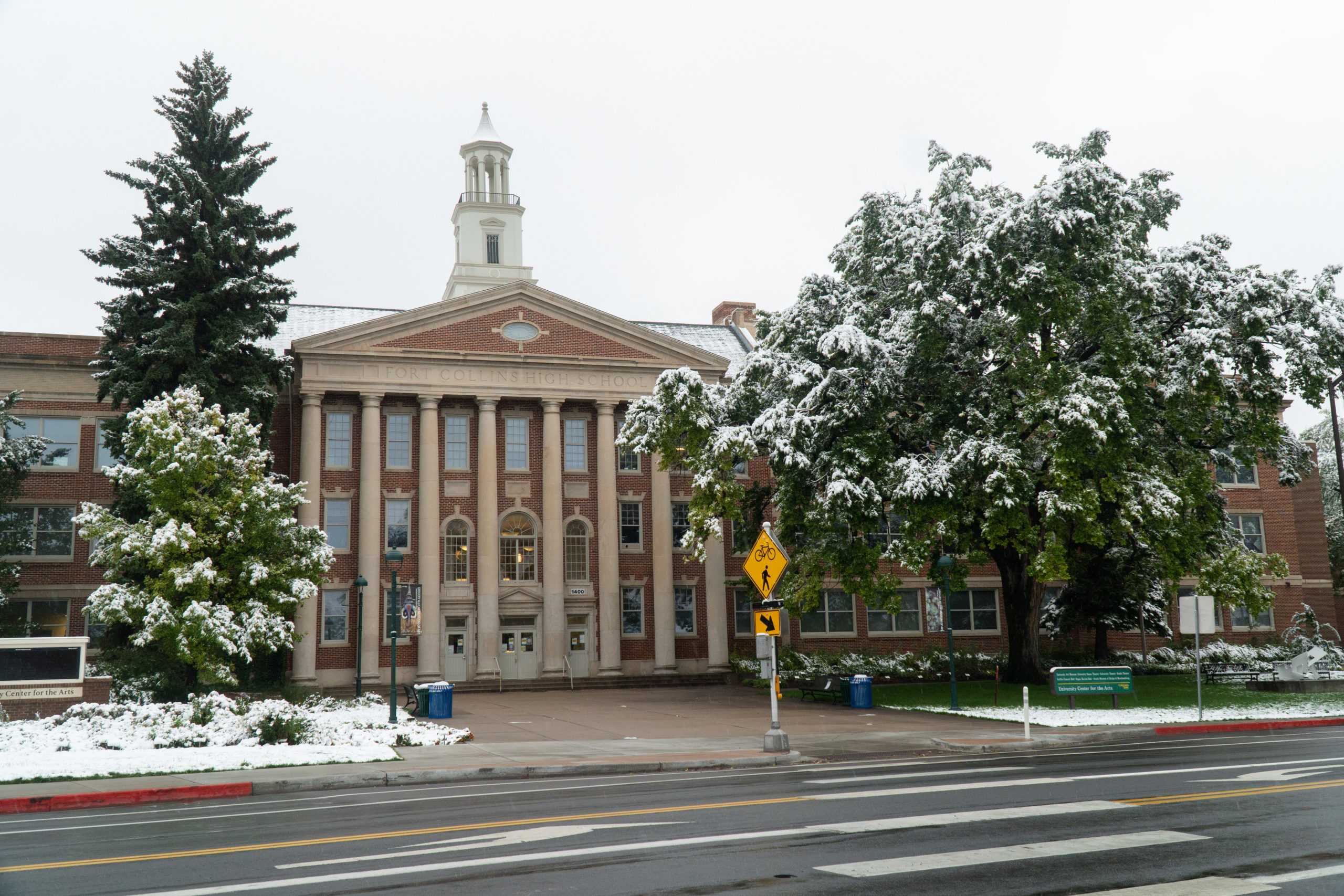 As classes come back in person, the University Center for the Arts continues to provide opportunities for anyone, on campus or off, to enjoy a variety of artworks. The UCA, located just across College Avenue from The Oval and Colorado State University's Health and Medical Center, is one of the few locations on campus with free parking. There, students are given opportunities to enjoy art in a variety of ways. 
While its most frequent attendees are students majoring in the performing arts, UCA faculty make it clear that all majors can participate in creating the atmosphere and opportunities within the UCA. From taking elective courses to auditioning for roles in plays, the building offers a chance for all students to explore. 
"The UCA is (a) world-class facility with venues, rehearsal spaces, technology, faculty and resources essential to the successful study of the performing arts disciplines," UCA Director of Communications Jennifer Clary said. 
Thanks to the variety of classes and rehearsals taking place at the UCA, those who spend their days within find themselves enjoying the vibrant atmosphere of the building. 
"At any given moment, I can walk into Griffin Concert Hall and listen to the wind symphony, go across the hall and watch a set being constructed, or pop into the dance theater and take in an interpretive dance project," Clary said.  
I'm learning about new artists; we're talking about new genres, movements and mediums that despite (an art history background) I have never come in contact with." – Madeleine Boyson, Communications Manager, GAMA
Additionally, the UCA houses two museums: the Gregory Allicar Museum of Art and the Avenir Museum of Design and Merchandising. Both museums are free and open to the public. 
The GAMA provides students with international access to art curated by students and faculty of CSU. Lynn Boland, the director and chief curator of GAMA, said that arts available on campus include exhibits from all continents, including Antarctica.  
As students find themselves immersed in the arts, GAMA faculty believes that they also find themselves immersed in the variety of cultures responsible for the displayed artwork.  
"Having access to other cultures creates an understanding that leads to empathy," Boland said. "That, I think, is one of the most important things that can be fostered by an art museum or cultural institution."
Communications Manager Madeleine Boyson, who has been with GAMA for only a few months, said that the UCA and GAMA are places where she finds herself constantly learning and growing. 
"I learn every day," Boyson said. "I'm learning about new artists; we're talking about new genres, movements and mediums that despite (an art history background) I have never come in contact with." 
In addition to the UCA and GAMA serving as learning institutions, Boyson and Boland also find that the museum offers an atmosphere like no other for students seeking experience as a place one can both visit and participate in.  
"I have difficulty thinking of an exhibition that does not just involve but (relies) on students," Boland said.
Boland also acknowledged that some courses at CSU are intrinsically involved with new exhibitions in GAMA, from artwork selection to description writing.  
Involvement is not limited to just performing and visual arts students either. Education and physics students partner with GAMA and the UCA to provide experiences for younger audiences with the help of department faculty.
"Whether or not the show is curated by students, students are always involved," Boland said. "Our educational programming is entirely thanks to CSU students. Art education students will partner with the Little Shop of Physics, and … our Brainy Program for Title I Fourth Graders is all (led by) CSU art education students under the direction of an art education professor." 
GAMA is hosting several events in upcoming weeks as students fully return to campus, including an artist talk with Dionne Lee in the UCA's Organ Recital Hall on Sept. 2 at 5:30 p.m., during which Lee will discuss how the American landscape serves as a site of both refuge and immense trauma. For information on this event and more at the UCA, visit uca.colostate.edu/events. 
Kota Babcock can be reached at entertainment@collegian.com or on Twitter @KotaBabcock.