Film Review: 'The Babadook' comes to Netflix
Morgan Smith
April 22, 2015
"If it's in a word, or if it's in a look, you can't get rid of the Babadook." Especially not the feeling you get right after watching "The Babadook."
For me, "The Babadook" was not only the best horror movie of 2014 (by far), but it was one of the best films of the year in general. I saw it at a horror film festival last year, and no wide release in America followed. But now, Netflix has picked up the rights, so you can enjoy the very best horror has to offer.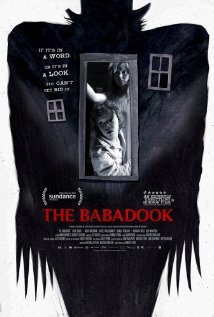 Australian director and writer Jennifer Kent has once again shown us that horror does indeed have its place in drama. Whereas the lackluster horror films of today are largely plot-based, "The Babadook," when you get down to it, is a character analysis of a single mom and her troubled son. The performances here, especially by Essie Davis, are so realistic that one can forget that the story involves a supernatural force.
"The Babadook" is about how a mother (Essie Davis), and her psychologically troubled son (Noah Wiseman) find a disturbing and foreboding book in their house. No matter how hard she tries, the mother cannot lose or destroy the book. It always comes back. As time goes on, strange things start to happen in the house, and a dark presence makes itself known, before exacting terror.
The premise sounds like every other horror movie ever made, but that doesn't matter. The magic is in the execution. Kent exerts a mastery over filmmaking rarely seen in this genre. The editing by Simon Njoo is flawless and concise, but the real winner here is the production design.
While the world and the parental situation we are initially exposed to is hyper-realistic, the family's actual house is far from it, thanks to Production Designer/Art Director Alex Holmes. Strange and aesthetically pleasing blue and black patterns engulf this Australian house and, combined with intentionally poor lighting, makes quite a disturbing scene. The way the Babadook creature creates darkness wherever it goes creates great suspense and makes the house itself transform into a gateway to Hell.
The book the family finds is an achievement in prop design, in itself. The film turned the childish and innocent idea of a pop-up book into one that inspires dread and suspense. The audience is slowly and inevitably taken through the manifestations of a nightmare.
From the simple page, to a chilling phone call, to formless and powerful shadows creeping towards the screen, "Babadook" paints a terrifying picture.
The result is a meditation on madness. The daily struggle to just keep a family together and a closer look at the monsters and secrets we really keep locked in our basements.
Collegian A&E Film Beat Writer Morgan Smith can be reached at entertainment@collegian.com or on Twitter @MDSFilms.