Colorado State psychology professor Jennifer Harman talks intimate relationships and sex
We all live it, but she studies it.
Dr. Jennifer Harman, an associate professor of psychology at Colorado State University, specializes in the study of sex and intimate relationships. Harman co-wrote The Science of Relationships: Answers to Your Questions About Dating, Marriage & Family and has answered questions about sex and relationships for readers of NY Mag.
Harman first became interested in her specialty after working at a substance abuse clinic and noticing the effect intimate relationships had on recovery. Harman received her Ph.D. in social psychology at the University of Connecticut before she began teaching at CSU in 2005. I talked to Harman to learn more about the confusing world of love and sex for the modern college student.
—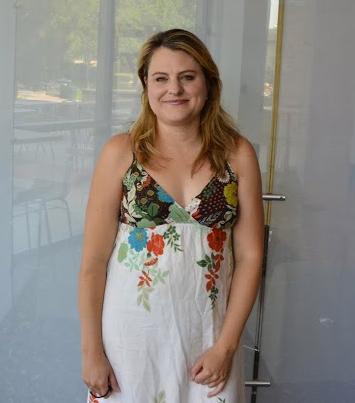 KW: What do people usually do when they first find out that you study love and intimate relationships?
Harman: 'Oh no! Can you figure me out?' or 'Can you give me some advice?' or 'Don't talk to me!' or 'You should go talk to that guy!' They think I'm trying to analyze the relationship, and, no, that's not what I'm doing.
KW: So you don't ever find yourself in everyday situations kind of thinking to yourself, and analyzing it scholarly? 
Harman: (laughs) I always do that, but I won't voice my opinion … I think that people assume that, because I study psychology, I'm studying abnormal behaviors or people. Social psychologists study what the average person does … In particular, it's just a problem we all deal with. When I clarify that to people, they kind of get it.
KW: How do you think your field has changed with the evolution of technology in recent years?
Harman: Research is catching up, and we're starting to learn more and more about what impact technology has on relationships … We're catching up, but I think technology is changing a lot, in terms of how people meet each other.
Proximity is one of the biggest predictors of attraction, and when you change the way you define proximity, like, virtual proximity is very different … We know that intimacy is increased with self disclosure, but people self disclose differently in person, face-to-face, than online … There's also the risk that people can be deceptive online too. It's changed what people can get away with writing about, what people can get away with sharing, and then how that translates.
KW: From what you know now, and in the university setting where so many students do use apps and social media, how do think online actions do compare to the old fashioned pattern of, "You meet someone, you ask them out, you go on some dates, and you're in a relationship." What's that change like, from what you've seen?
Harman: It can have some pros and cons … Let's say you take an app like Grindr, or they have the equivalents for heterosexual partners. So, you can go out and say, 'Oh, here's some people who want to meet me!' So, it can increase the chances of meeting somebody right away and be able to gauge whether you're attracted to them or not.
One drawback is that, when you see that there's lots of different options, people are less likely to commit. There's more choices, so it's like, 'Okay, well, you're okay, but there's always somebody better.' So it gives that kind of feeling and people don't invest much time.
I see that that's kind of an issue. I think, for younger adults, that's fine … It's appealing, I think, to young people because they're interested in just exploring, but it can impact the kind of skills they could be learning if they were sticking it out with somebody, you know?
KW: What would you say, working in a college setting, is something that college students think they know a lot about with relationships and love, but they really don't? Is there something that you see that a lot of people think they know about?
Harman: I think there's a lot of assumptions that people have that aren't necessarily true. Like that women are more emotional than men. I hear that all the time, even from our more senior psychology students … Women are socialized to express things differently.
Or there's beliefs that men aren't as good at reading signals from women, like that they're interested or not … There is some data to show that that's the case, but it's not because they're incapable of it. It's because of, at least from what the research shows, social status and power. When you have more power, you don't have to spend as much time understanding the non-verbals of somebody else. Somebody with less power has to spend more time to decipher what they're doing.
There's a lot of assumptions like that, and people think that there's an inherent trait about the person or the gender, when it's not. It's more about social position … I think there's a lot of confusion, and I've seen this published recently, about when people are dating … They go out and they say, 'Oh we're dating.' It's like, 'No, you just went out.' When you ask a lot of college students, what makes you think you're having a relationship? 'Well we're hanging out.' Has a conversation ever happened? Have you ever clarified the terms of this relationship? Expectations? No. I think it's a lot of disappointment because people don't really know what it means to date.
KW: What do you think about college students starting to marry younger? I feel like that's been a pretty recent trend, where it kind of was in the late 20s, and now it's kind of gone down to people getting married while they're undergraduates.
Harman: I haven't seen the larger sociological trends recently, but I know it fluctuates usually with economics … So you see marriage trends like, when people have more options or they have more money, they marry younger … Whereas, if you see periods of instability, they won't because they'll wait until they have more financial stability … One thing that they've looked at is mate availability, and so, if you go to a place in New York, there's a lot more single women than men. Men making a lot of money there, professional men, could settle down, but they have a lot of choices … They'll settle down and get married in their late 30s or 40s, compared to the rest of the country.
You see that often in the East Coast and urban areas right now, where the gender disparities are different. Whereas in Colorado, it's the opposite. Go to Denver, there's a lot more single men than women. So, if they're looking to get married, you see, in that situation, marriage age is younger. Women kind of want to secure a mate.
KW: Everyone thinks they have a handle on relationships. To what extent is that true? I know I've given relationship advice, and I've gotten it, but none of us have studied it. We don't know.
Harman: When people have to rate what's most important in their lives, relationships are always number one… Obviously, we wouldn't all be here if there weren't happy relationships before us… What happens is you have an understanding of relationships that's based on people's experiences. You could take something like, 'Birds of a feather flock together.'
Similarity breeds attraction. We know that. There's research backing that up. Then there's this other idea that opposites attract, and people have this belief that that's true, when there's actually no evidence showing that's true… That's probably one of the biggest challenges when you give people advice.
No matter what advice you give, even if it's based on research, they're going to hold onto their original belief because it's what they experienced, or what somebody near them experienced … That's a sample size of one, or a sample size of 10, and that's not consensus for what the rest of the world does … They have the most knowledge of their own relationships and how things work … People think they know, but maybe they don't. People are very biased in their perceptions.
KW: Coming from you toward the CSU population, that is experimenting with love and relationships so much, that population of early to mid-twenties, what would you say to that group going forward? What changes can we expect moving forward?
Harman: One thing that predicts satisfaction is your comparison level, what an alternative is. Satisfaction is your biggest predictor of whether you're going to commit to somebody. So, when you're a young person and you haven't dated a lot, or you have many, many, many, many, many, many choices, or you've been exposed to Hollywood and social media images about what relationships are like, and you don't have a lot of experience personally, it makes it, then, hard.
When you're in a relationship that may be not going well, or is going really well, but you just assume it should be better because of the images you've had … It's important to understand that that comparison level will impact how you perceive every single person that you date from that point forward … It's important, I think, at that age to understand that those things are impacting your perceptions, and to adjust as needed, and say, 'Maybe that relationship was abusive' but you don't know that until you get into a new one that's healthy, because that feels normal…
That's kind of my biggest thing and my advice for young people. At least be aware that it impacts your perceptions of new partners in many ways that you may not be aware of … At least hold on to, in your mind, what should feel right in that relationship. There's been times in my life when I've gone through break-ups.
When I'm kind of starting to get ready to date again, I reflect on the positive things that each past relationship had had. If you kind of pull it together and say that's kind of the quality of what I want moving forward, then that is useful because you can say, 'This is my standard.'
It's not idealistic because you're basing it on past experiences, but you don't want to expect less than that, because your relationship will meet the demise that your other ones did … Even when past relationships fail, it doesn't mean that they were all bad.
—
Jennifer Harman will be teaching a free Massive Online Open Course on the Science of Relationships this fall, with registration opening on June 29. According to Harman, the course will give students the option to cover 24 different topics, from friendships to same-sex relationships to abusive relationships, and will act as a teaser for those who would like to learn more about relationships and social psychology.
For more on Jennifer Harman, visit her website.
Collegian Features and Entertainment Editor Keegan Williams can be reached at entertainment@collegian.com.