How Colorado State art students chose to help victims of the High Park Fire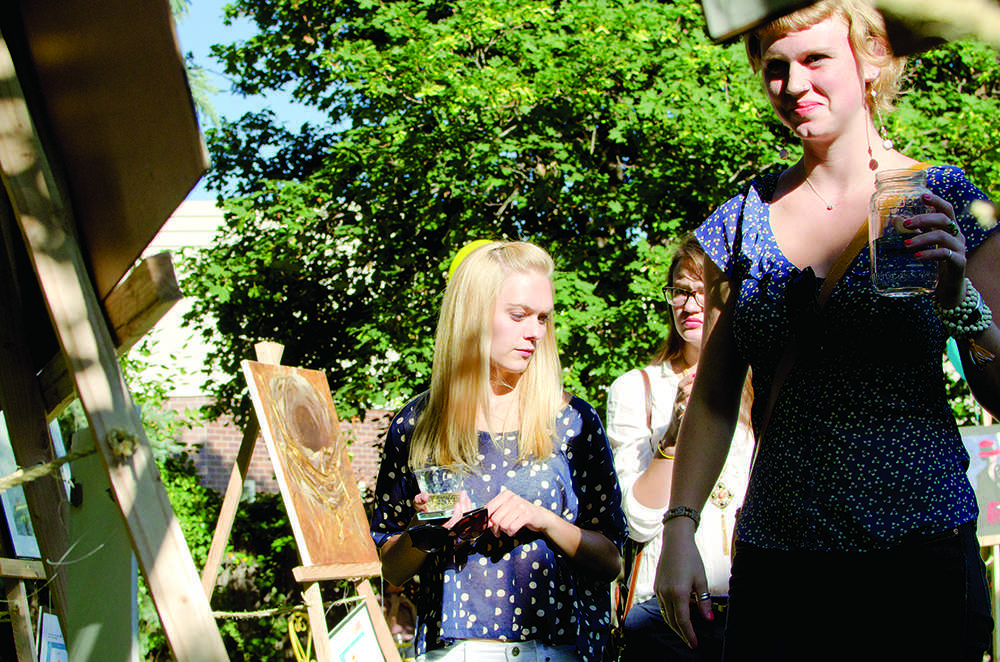 The Saturday before classes can be spent relishing the last shred of summer by doing things like hanging out with friends, hiking or sleeping very, very late into the day.
But for Nikki Mazarin, a junior art history major, the last days of summer were spent helping those who suffered from the devastating High Park Fire.
"I studied abroad in Italy and got back this summer and was left with a daunting thought of what to do with the rest of my life," Mazarin said.
That daunting thought then matured into the idea of an art show promoting artist's work, coupled with a silent auction of specific pieces to help the victims of the High Park Fire.
The event, dubbed Art Doing Its Part, took place in Mazarin's Asian-inspired backyard equipped with a koi fish pond, wine and, of course, many pieces of art.
Artwork was displayed throughout the yard with nine specific pieces up for bidding. The bidding ended at 6 p.m. on Saturday night, the last night of the show.
Approximately 30 people bid and around 50 were in attendance. In total, the event raised approximately $300 between the auction items and donations, Mazarin said.
"It was a cool way to help out Nikki and our major," said Graham Hendrickson, a senior art education major.
All of the funds earned, which included bids as well as cash donations, went toward the American Red Cross.

Mazarin started organizing the auction in June.
"The hardest part was getting the nitty gritty together, but specifically wrangling of the artists," Mazarin said.
The artists were pulled from the CSU program, Art in Italy, which was comprised of 15 to 18 students lead by Michael Fenton, the faculty advisor for the trip.
"Standing in front of the art you're learning about gives you a completely new perspective," Mazarin, remembering her trip to see Michelangelo's David, said.
"All of the artists went to Italy and we wanted to share our talents with each other because there's something we all share," said Lily Chaffee, junior art history major and participant in the show.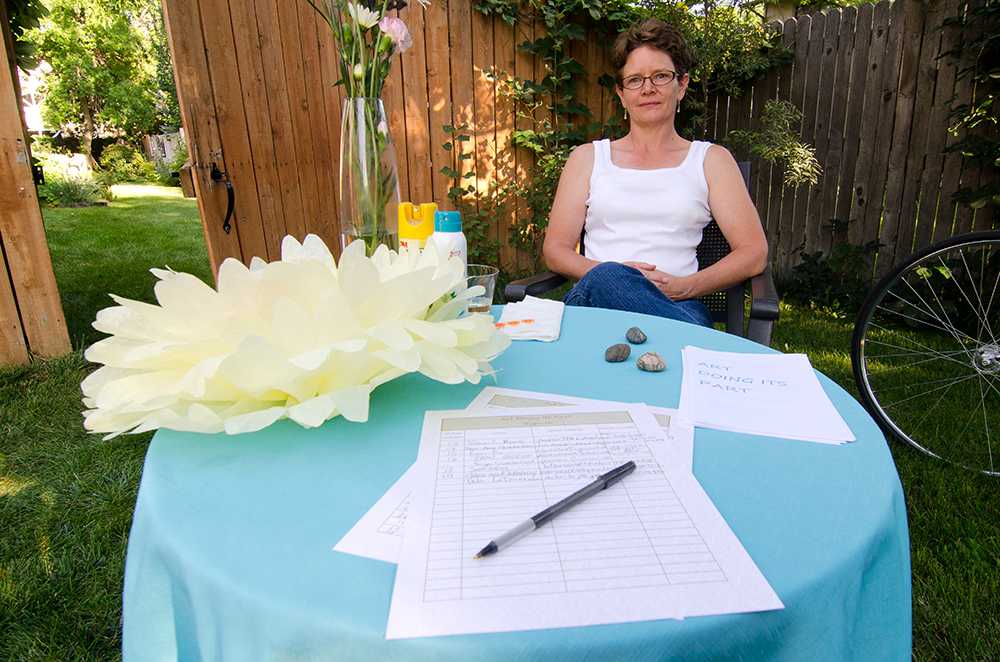 With such a large experience shared between the artists, Duncan Marks, a senior fine arts and graphic design major, wanted to share this connection for the benefit of others.
"It was a nice way to stay in contact with each other and do some good for the community," Marks said.
Mazarin explained that the auction not only gave her experience putting on an art show and helping the community, but helped artists figure out approximately how much their pieces could go for.
The show also provided Mazarin with a way to find where she wanted to go with the rest of her studies and career.
She didn't know that she wanted to be an art major until her senior year of high school when her art teacher mentioned the idea to her.
She then combined her love of humanities with her love for art and became an art history major.
"I love it still," Mazarin said.
Related articles