Man Becomes A Local Music Favorite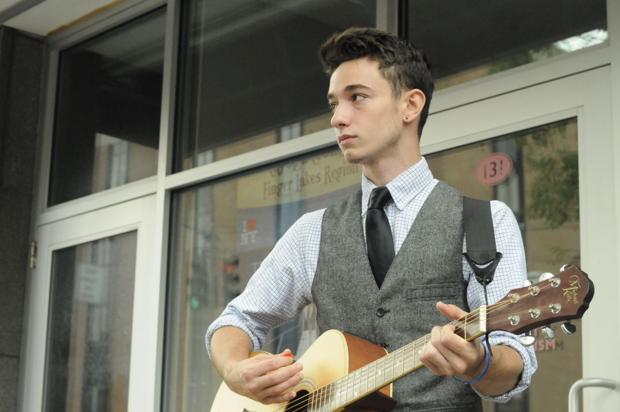 If you wanted to be a musician but lived in a small town, what would you do? Bum it to a big city? Why not stay in town and become the only town musician? Well, Auburn's only street musician did just that.
"You may have heard Tom Weaver before. You may have even sang along with him — you just may not remember it.
The 18-year-old Auburn singer-songwriter performs outside Parker's Grille & Tap House and A.T. Walley & Co. once every other week or so, busking for spare change and receptive ears. His covers of Johnny Cash and his own compositions have become a semi-regular live soundtrack to downtown Auburn's burgeoning nightlife. And it may be the only one — Weaver, it seems, is the city's only street musician."