Harry W. Hughes' legacy continues
Tyler Meguire
August 25, 2021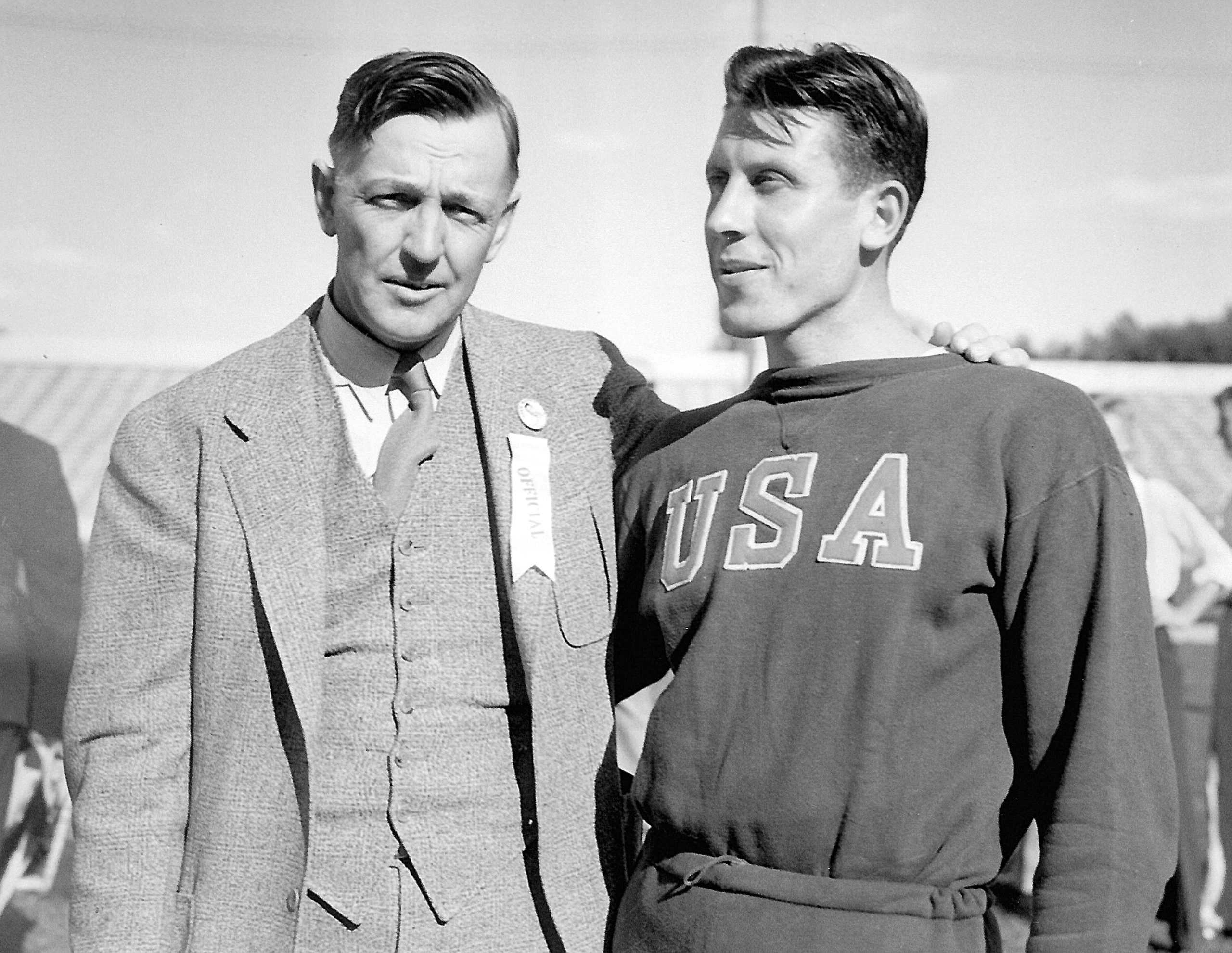 In the fall of 1911, Harry W. Hughes assumed the role of director of athletics for Colorado Agricultural College, now known as Colorado State University. In 2021, CSU honors his legacy and is attempting to further cement it.
Hughes was the director of athletics from 1911-53. At the same time, he was the head coach of the men's track team until 1952. He also coached men's basketball from 1912-25, baseball from 1912-14 and again in 1920 and football from 1911-41 and again in 1946.  
As a member of the NCAA National Rules Committee from 1926 to 1952, Hughes ensured the Aggies and other amateur teams were following the rules. He changed the way colleges were fielding teams. When Hughes took over as director of athletics and head coach, he would only allow student-athletes to play if they had good grades. Prior to Hughes, local businessmen acted as assistant coaches to the different teams. Hughes made sure he was the only one coaching and got rid of the way they were doing things.
His advocacy of fair play allowed him to be invited to the NCAA National Rules Committee, a board member of the American Football Coaches Association and even form his own coaching clinic in the summer to teach high school coaches. Hughes received the nickname Dean of American Football Coaches in 1935 because of his local and national recognition. In the same year, Hughes held the record for the longest continuous service at one school by a coach.
Hughes was incredibly successful as the Aggies men's track head coach. In his time, he helped win five conference championships. He also coached seven All-Americans — most notably, Glenn Morris, a 1936 Olympic decathlon gold medalist. Hughes helped train Morris for the Olympics even after he graduated. To help train, Hughes made Morris an assistant coach in both football and track, so he always had access to the gym. Hughes also helped CSU build the Glenn Morris Field House — which allowed the creation of swimming and gymnastics at CSU — and Colorado Field. 
Prior to Hughes taking over as the football head coach, the Aggies only won a total of 10 games in their first five years. In his first five years, Hughes quickly improved the team's wins and cut down losses and ties. 
Overall, Hughes had a record of 125-92-18 (57 win percentage). Within that record, Hughes led the Aggies to eight conference championships between 1915 and 1934. He won three conference championships in quick succession (1915, 1916 and 1919).
Because of Hughes' accomplishments and role in molding the school football team to national recognition, CSU wanted to honor him. In 1968, the University completed a new stadium for the football team and named it Hughes Stadium.
When CSU built Canvas Stadium in 2017, it said goodbye to Hughes Stadium as the home of the football team. This past year, however, CSU unveiled a plan to continue the legacy of the stadium: CSU aims to use the 70 acres of open space on the Hughes lot for a redevelopment plan "that addresses unmet needs for attainable housing, health care, child care and sustainability."