53-man Broncos roster prediction: Part 1, Offense
Bailey Bassett
June 24, 2021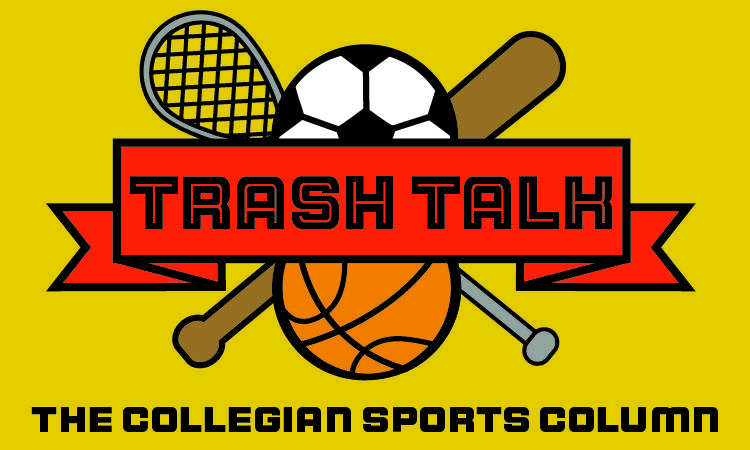 The final National Football League cut date, where teams have to trim their rosters down to 53 players, isn't until August 31. Still, it's never too early to predict just how each team will fill out their roster. For the first time since 2010, the Denver Broncos have a new general manager. George Paton replaced John Elway in that role, and he will be making the final decision for who makes the Broncos' final roster.
The Broncos have already completed Rookie Minicamp, OTA's and Mandatory Minicamp. Before training camp, I predict what players at what positions will make the squad, and who will have the heartbreak of being cut. Below is the players making the offense.
Quarterback (2): Drew Lock, Teddy Bridgewater
The Broncos have only kept two quarterbacks on the initial roster the last few seasons. Don't expect that to change this season. The quarterback room is still shaky this season, but the room is improved in comparison to last season. Drew Lock should improve with a full offseason of work and Teddy Bridgewater is a proven and consistent option who will fight Lock for the starting position.
There is still a long time until the quarterback battle is decided, but as of now, there appears to be no need for a third quarterback, as either player that doesn't win the job will be a more than capable backup. Not adding a third quarterback also allows for a fringe roster guy to make the roster at another position. 
Running Back (3): Melvin Gordon III, Javonte Williams, Mike Boone
Because of the high injury risk at the position, I'd prefer to keep four running backs. This seems unlikely, as former third-round pick Royce Freeman appears to have 1 1/2 feet out the door.
The Broncos can also afford only having three backs, as Melvin Gordon and rookie Javonte Williams should form a great one-two punch. Mike Boone rounds out the group as a former Minnesota Viking who was sought after by new general manager and former Minnesota executive Paton. Damarea Crockett, a former collegiate teammate of Lock, will push for a roster spot along with LeVante Bellamy, who was a frequent practice squad call-up last season. 
Wide Receiver (7): Courtland Sutton, Jerry Jeudy, Tim Patrick, K.J. Hamler, Tyrie Cleveland, Seth Williams, Kendall Hinton
Keeping seven wideouts is unheard of, but the Broncos' depth might force their hand. Five or six receivers making the team is the norm, but Denver has nine players who are legitimate contenders to make the 53. The first four spots are solidified by Courtland Sutton, Jerry Jeudy, Tim Patrick and K.J. Hamler. Tyrie Cleveland impressed late in the season last year and is a good bet to replace Tim Patrick if he leaves in free agency next year.
The team is high on rookie sixth-rounder Seth Williams, a great red-zone threat. He will be in the all-out battle for the sixth receiver spot with return specialist Diontae Spencer and Warren Jackson, a six-foot-six-inch former Colorado State Ram.
Spencer has really established himself as a return man. Denver has struggled to find a player to man that role and they will now have to find a replacement, making Spencer perhaps the hardest cut for the team. Kendall Hinton, who is perhaps best known for his game as quarterback last season, forces his way onto the roster. He has been one of the biggest standouts through the mandatory minicamp. It helps Hinton's case that he is versatile with experience behind center as well as there being reports that he has taken snaps at cornerback. 
Tight End (4): Noah Fant, Albert Okwuegbunam, Eric Saubert, Andrew Beck
Noah Fant is one of the best up-and-coming young pass-catchers in the league. He will form a great receiving duo with Albert Okwuegbunam, assuming he is the same player after his ACL tear. Neither are known for their blocking abilities, but that is where Eric Saubert comes in.
As a free agent acquisition, he barely narrows out Shaun Beyer, a great blocker who would like to carry on Denver's tradition of having an undrafted rookie make the squad. Andrew Beck makes the team due to his ability to play fullback/H-back, which is even more essential with the team only carrying three running backs.
Offensive Line (9): Garett Bolles, Bobby Massie, Dalton Risner, Graham Glasgow, Lloyd Cushenberry III, Quinn Meinerz, Cameron Fleming, Quinn Bailey, Netane Muti
Garett Bolles turned into a great left tackle last season and he was supposed to finally pair with Ja'Wuan James, who missed most of his Broncos career due to injury and his COVID-19 opt-out. However, James tore his Achilles in early May and was released. His replacement will be either one of the free-agent signees Bobby Massie or Cameron Fleming, with Massie the favorite to win the job.
The right tackle has been a mess for Denver for years, and Fleming will get a fair shot because of his durability. Quinn Bailey has even got some first-team reps and he makes the team over Calvin Anderson, who many thought would be the 2021 starter on the right side. Dalton Risner and Graham Glasgow should form a solid interior with whatever youngster starts at center between Quinn Meinerz and Lloyd Cushenberry III. Netane Muti is a talented developmental blocker with serious strength as well.
Bailey Bassett can be reached at sports@collegian.com or on Twitter @baileybassett_.