CSU cracks under Memphis' pressure, drops NIT semifinal
Bailey Bassett
March 27, 2021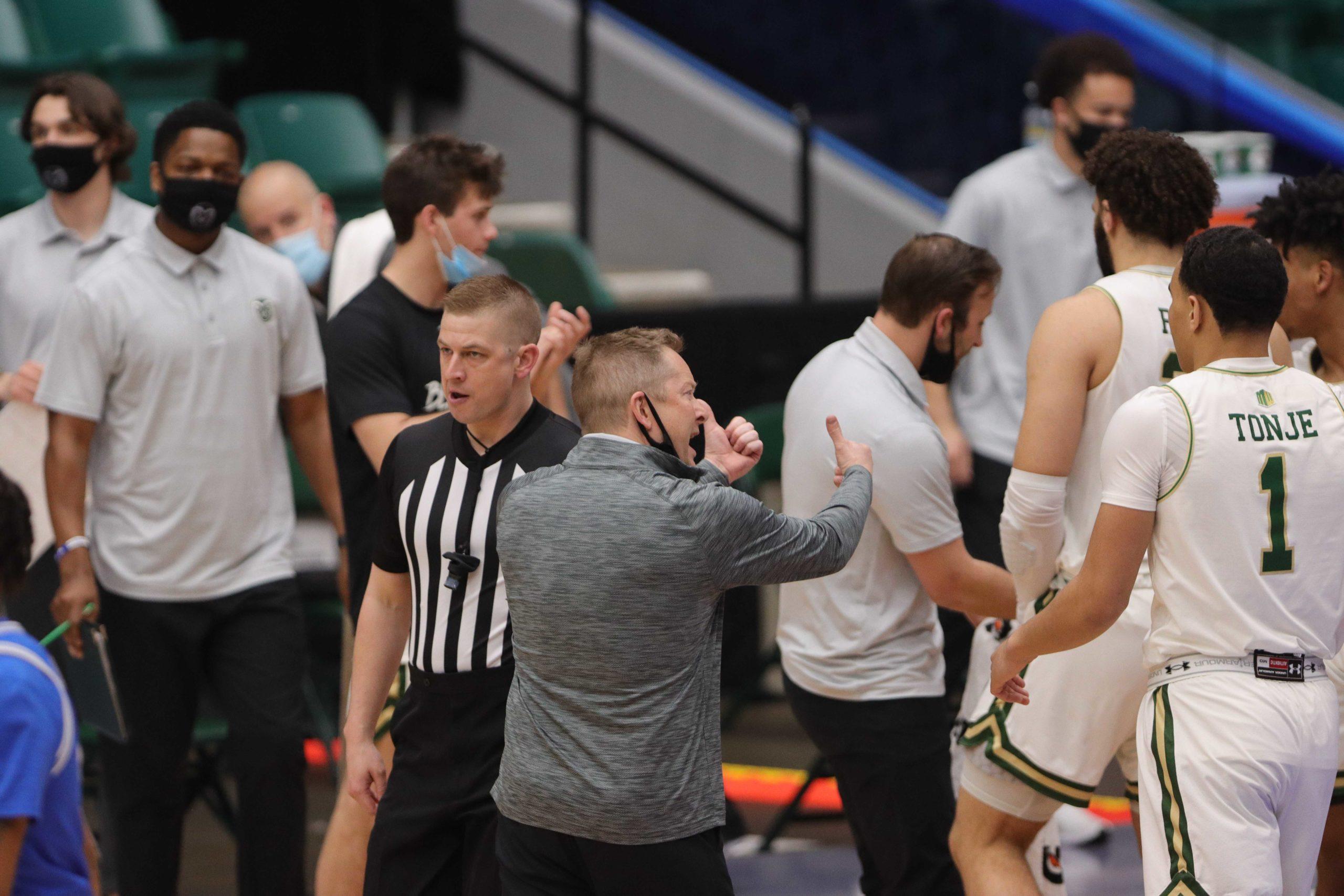 The University of Memphis' top-ranked defense was too much to handle for Colorado State University. The Rams lost to the Tigers 90-67 in the National Invitation Tournament semifinals. 

Even with their loss to Memphis, CSU's historic season isn't over, as the NIT allows for a third-place game."
Memphis is a top defensive team, but today it was their offense that really posed issues for the Rams. 
Memphis head coach Anfernee "Penny" Hardaway has assembled a team littered with top recruits that have bought into the Tigers' defensive mindset. That style was demonstrated against CSU, and although the Rams thought they had the formula to handle Memphis, the Tigers were dominant from the get-go and punched their ticket to the NIT championship game. 
Everyone knew Memphis was going to be an aggressive defensive opponent and deploy a consistent press against the Rams. CSU planned on beating this with their spread offense and their ability to maintain composure throughout each possession. Despite some initial patience and a competitive game throughout the first quarter, Memphis just outplayed them on both sides of the floor. When Memphis was able to force a turnover, of which the Rams conceded 13, it usually led to an easy transition score. Memphis had 21 points off turnovers compared to CSU's seven. 
Backing up the Tigers' defensive prowess was an uncharacteristically phenomenal offensive performance, as Memphis converted 14 of their 27 deep attempts. The 3-point barrage was initiated by Lander Nolley II who had seven 3-point makes and 27 total points.
CSU was once again haunted by early game jitters. The Rams struggled early against North Carolina State University and relied on a second-half explosion to capture that win. That late-season trend caught up to the Rams, as aside from an 11-0 run in the beginning of the first half, they were not able to put the ball in the basket. 
The 11-0 run after the first media timeout was very much a bright spot in the game for the struggling Ram offense and it was carried out by none other than Isaiah Stevens. The star guard hit multiple contested 3-pointers. Stevens finished with 17 points. 
Extended scoring droughts hurt CSU's chances at a comeback. Known for halftime adjustments, CSU appeared to come out of the break ready to make another run. After trailing 44-38, David Roddy came out and immediately hit a corner 3-pointer. This proved to be a glimmer of false hope for Rams fans, as from that moment on Memphis turned things up offensively. The Tigers answered the Roddy three with a 12-0 run and never looked back.
CSU once again failed to replicate their early season dominance from deep. The Rams were one of the top 3-point shooting teams in the nation before suffering through a late-season COVID-19 break.
Since then, the Rams haven't been the same from beyond the arc, and that was evident by their 9-27 performance. The 3-point misses weren't even CSU's biggest offensive struggle. They only shot 38.5% from the field and were stuffed at the rim far too often. The Rams seemed bothered by Memphis' length and aggression and could never consistently find their groove.
Frontcourt players
Dischon Thomas, Adam Thistlewood and James Moors
combined for
two total rebounds
. CSU guards are more than capable rebounders but the lack of rebounding from the bigs was a recipe for disaster. Memphis outrebounded CSU
37-24. 
Even with their loss to Memphis, CSU's historic season isn't over, as the NIT allows for a third-place game. The Rams will take on Louisiana Tech University on March 28 in the consolation game.
Bailey Bassett can be reached at sports@collegian.com or on Twitter @baileybassett_.