Women's basketball tops conference after sweep of Utah State
Bailey Bassett
January 26, 2021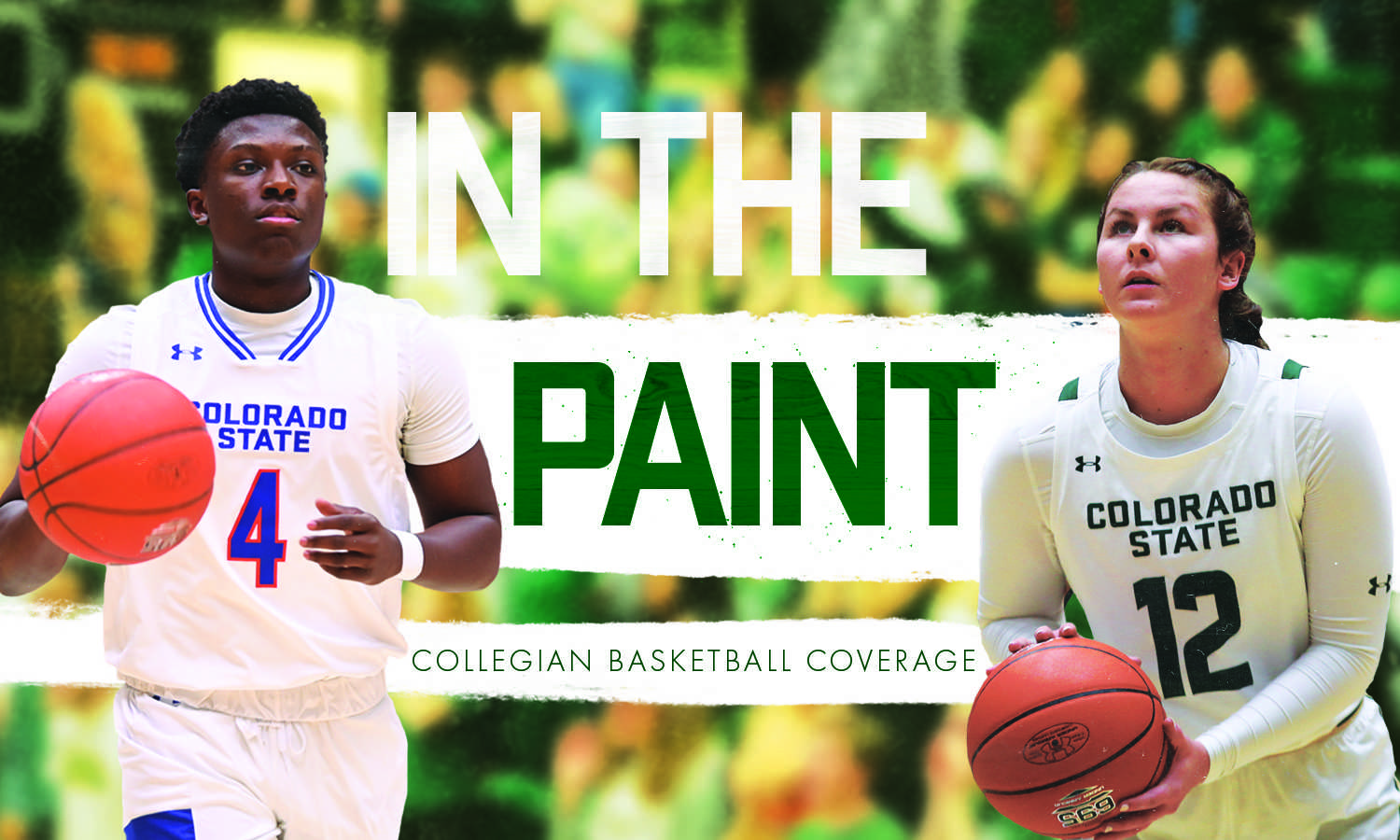 After assuming the identity of a defensive team last season by leading the Mountain West Conference in the least points allowed per game, it has become the Colorado State offense that has been pushing the green and gold to the top of the standings this year.  Averaging 85.4 points per game, this explosive Ram offense finds itself second in the conference in points per game.
The Rams blew out the Utah State University Aggies by 31 points in the first game on Wednesday, ultimately winning 90-59. Friday was more of the same as the Rams won 88-73.
CSU is sharing the ball and playing a great team offense. McKenna Hofschild, CSU's point guard who played for Seton Hall last season, has completely transformed this team's offense. Hofschild is versatile and keeps the defense constantly guessing. She's a speedster who can run in transition, drive by defenders for layups in the half-court or use her speed to force the defense to collapse before kicking the ball out to shooters — whom there are a lot of on this roster.
Hofschild was a wizard with the ball in both games against Utah State. She nearly had a double-double in the first of the series with nine points and nine assists and followed that up with 11 points and six assists in game two. Her skill was on display with needle-threading passes that would land right in her teammates' numbers and led to open layups.
https://twitter.com/CSUWBasketball/status/1352734758573207553?ref_src=twsrc%5Etfw
Tori Williams, another CSU star, had somewhat different performances. Night one against the Aggies saw Williams limited to six points, shooting just 2-7. This was a rarity, as Williams is used to scoring in bunches. Still, Williams had an impressive seven rebounds for a guard. This foreshadowed her performance on Friday, where her 10 rebounds led to a double-double. 
When asked about her double-double, Williams joked she made sure teammate Lore Devos didn't steal her tenth rebound. Williams was also a beast on the defensive end. She is an anchor on the court and her defensive IQ was on full display in game two. Multiple times she left her matchup and went completely across the floor to jump a pass and create a steal; Williams would finish with six on the game.
Speaking of defense and Devos, her back-to-back steals in the fourth quarter and consistent scoring ability really sealed the deal for CSU. The wins were never really in question and Devos' 15 and 12 point performances were a big reason why.
Forwards Cali Clark and Karly Murphy both had good weeks. Win one was Murphy's breakout game. Murphy's 19 points and 14 rebounds both led the team and continued her strong play with 13 more points on Friday. Murphy is overqualified and extremely skilled to be a backup, which is just another testament to how good Clark is. Clark had 11 points and eight rebounds and 14 and seven over the two-game series.
The wins gave CSU a 10-2 overall record and 6-2 conference record. The Rams are rolling right now. They might be the greatest charge taking team I've ever seen. They show no fear and put the body on the line to draw way more charges than the other team seemingly every game.
Head coach Ryun Williams attributes a lot of the success to the team's cohesion.
"For these kids to jell as fast as they've had, you have to give them a lot of credit," Williams said in an article on CSU's website. "They're good teammates — they're all very, very coachable, (and) they listen to each other, and I think that's why our team continues to get better."
CSU has developed a blueprint on how to win. They spread the wealth and put up impressive offensive performances because of it while being disruptive enough to consistently regain possession. They are a high-paced, highly effective team that will look to continue their streak next game against Boise State University on Jan. 27. 
Bailey Bassett can be reached at sports@collegian.com or on Twitter @baileybassett_.