CSU Ram fans representing in Alabama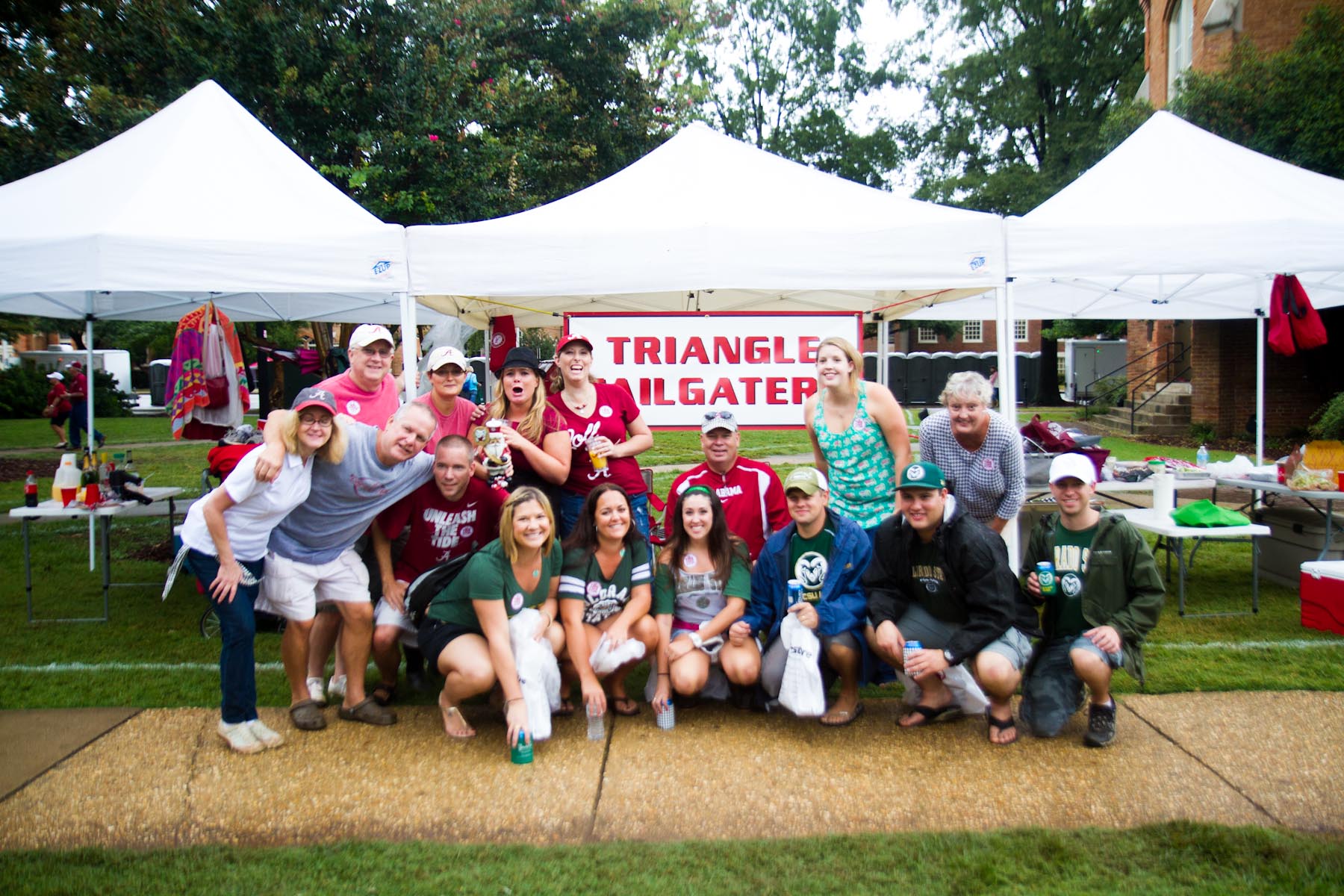 TUSCALOOSA, Ala, — CSU alumnus Jessica Lehto-Birchmier took out two birds with one stone on Saturday.
Since graduating in 2005, the college football fanatic has made a tradition of attending at least one CSU game every season. Even being relocated to Grand Junction, where she uses her business degree as a personal banker, isn't enough to break her pledge.
The kicker is that Lehto-Birchmier has been encompassed by Crimson Tide culture her entire life, giving credit to the man she referred to as her second father for introducing it to her. Her passion for Alabama football dates back to the seventh grade, admitting the Crimson Tide had her heart before she ever had thoughts of going to school at CSU.
"It was a huge conflict because I didn't know if I should wear red," Lehto-Birchmier said. "I couldn't get an alumni ticket because they were sold out. So when I realized when I was going to be in the Alabama section, I decided I was going to."
When the CSU football program announced that the team would be traveling to Tuscaloosa, Ala. to take on the two-time defending national champion Crimson Tide back in December 2012, she immediately knew she had to be there.
Naturally, she hopped on a flight to make her presence felt at Bryant-Denny Stadium.
Lehto-Birchmier and her friends set up their tents and began their pre-gaming festivities among a sea of Crimson Tide fans that occupied the university's quad. Remaining welcome for other Ram fans to join their group, Lehto-Birchmier's path was soon crossed with Regina Halverson, another graduate of Colorado State.
"Everyone is super nice. There's some that invited us into their tents and some people are thanking us for coming here," Halverson said. "I though initially there would be like 25 of us, but there are a lot of Rams here. I was surprised."
With the entire allotment of 1,500 alumni tickets sold out, most fans wearing green were surprised to not be the only ones in a town where college football is the top priority.
The outcome of what would happen in the game seemed to be irrelevant to the Rams fans in Tuscaloosa on Saturday, but simply the experience of being there was worth it for those who traveled over 1,300 miles to make it there.
"This is huge for CSU. To be playing a team like this, an SEC team, says a lot about our program and where it's headed," Halverson said. "We get to be in the same place where the champions play."
Sports Editor Quentin Sickafoose can be reached at sports@collegian.com and on Twitter @QSickafoose.
If the slideshow does not appear, please refresh your page.
[new_royalslider id="45″]
Photos by Austin Simpson.