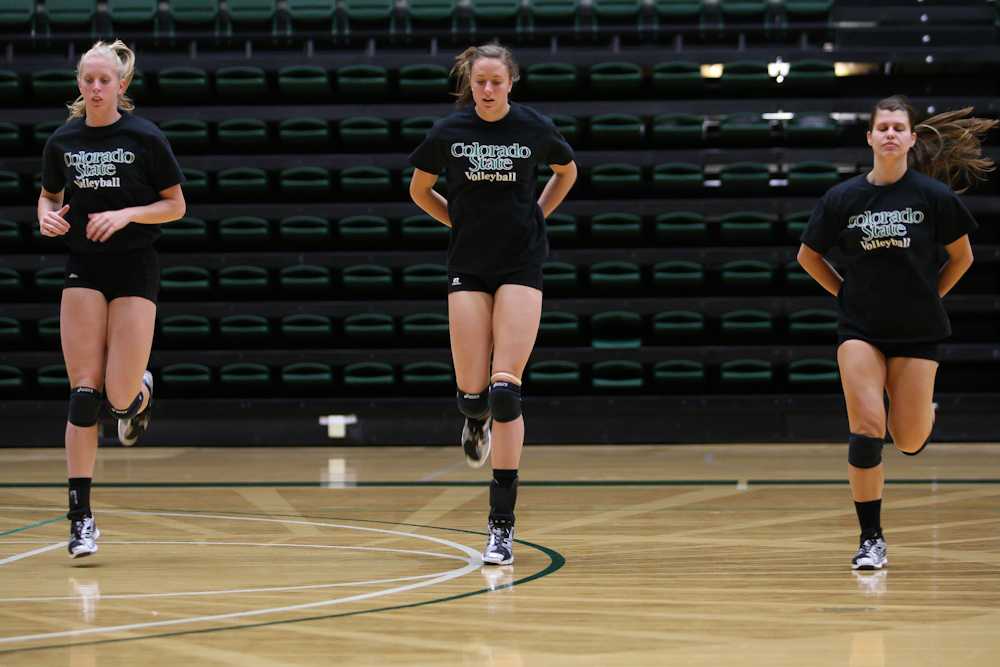 Playing away from Moby has become a hazardous adventure for the CSU volleyball team.
The Rams have lost all four neutral site games they have played this year, and are looking to buck that trend Thursday at Fresno State.
"We need to be a lot more focused, and we know that," freshman defensive specialist Jaime Colaizzi said. "That's been our struggle on the road, the little things that we know how to do break down. We need to keep our focus all the way through a match."
At times CSU has looked disoriented playing on the road, allowing long point runs to inferior teams while caught in less than advantageous rotations.
It is impossible to simulate a road environment inside Moby Arena, and the Rams' three game winning streak will mean little at the Save Mart Center in Fresno.
But CSU coach Tom Hilbert has been doing his best to put his team in adverse situations in practice and make them respond in hopes that it will transfer to the game environment.
"He tries to put us in uncomfortable situations or situations that  are new to us to try and prepare us for road games and for the changes we might see playing against another team," Colaizzi said.
Fresno has built its team around junior outside hitter Marissa Brand, senior setter Barbara Alcantara, and junior middle blocker Lauren Albertson.
"I think those three players take a lot of the load for that team," Hilbert said.
Alcantara leads the Mountain West with 11.2 assists per set while Brand ranks second in kills per set at 3.77.
"She's got really good range and a really nice arm," Hilbert said. "It's going to come down to blocking."
Fortunately for the Rams, they have to try to shut down players like Dana Cranston and Kelsey Snider in practice every day, which makes playing a more athletic opponent easier than for a less talented team.
"Practicing against them definitely prepares us for big time outside hitters and the junk as well as the hard hits that we're going to see from Fresno," Colaizzi said.
The one thing that no amount of practice can prepare CSU for is playing in a completely new environment during the conference season.
"I'm not really going to talk to them about it," Hilbert said. "They just need to go in and play well and understand and have respect for Fresno and how good they are. There's more balance (in the MW) this year than in a while."
The Bulldogs have won their last three home matches, including a victory over new Mexico on Sept. 27.
"They're going to have a great deal of excitement," Hilbert said. "But I think we will too because it's a new opponent."
Assistant Sports Editor Kyle Grabowski can be reached at sports@collegian.com.