Update: Sept. 25, 3:40 p.m.
At 2:14 p.m. Friday, the Public Safety Team sent out an alert stating they located the suspect. 
Original article: 
The Colorado State University Police Department sent out an alert at 5:04 a.m. Friday morning stating that they are searching for a suspect in a "possible second-degree assault earlier this p.m. at Edwards Hall."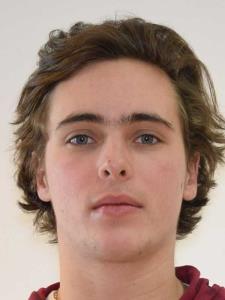 The suspect is 5-foot-10-inch Dominic Tricarico, who CSUPD said is not a student. The Public Safety Team identified Tricarico as a white male with brown hair, blue eyes and a large chest tattoo. CSUPD said the suspect may be armed. 
Tricarico may be in a white Audi sedan, license plate CEWA85, according to the alert. 
Public Safety and Risk Communications Manager Dell Rae Ciaravola said that CSUPD has involved local law enforcement, giving both information about the suspect and incident information. 
"CSUPD has been on main campus since the call looking for the suspect and is investigating the assault," Ciaravola wrote in an email to The Collegian. 
The alert said that anyone who sees the suspect should call 911. 
Serena Bettis can be reached at news@collegian.com or on Twitter @serenaroseb.