Victim, witness describe assaults in Fort Collins
Stephanie Mason
October 30, 2014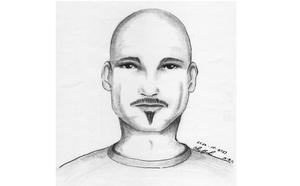 The Collegian would like to inform its readers that the content in this article may trigger those affected by sexual assault.
Nine reported instances of assault over the past two months in Fort Collins have been linked to the same suspect, according to police reports.
There may be more assaults than have been reported.
About three weeks ago, Brittney Carpenter was outside the Alleycat Coffee House on 120 W. Laurel St. after work when she encountered a man who matched the description of the suspected assailant.
"He came up and just, like, grabbed me," Carpenter said. "He was feeling me up and speaking in Spanish, trying to convince me to kiss him or, like, be with him."
She did not report her occurrence to the police.
"I don't really talk to the cops very often if I can avoid it," Carpenter said.
Carpenter said she did not know about the other assaults at the time, but later recognized the man when she saw reports online.
Carpenter said she did not see a reason to report the assault because her friends came to her aid after they saw what happened. She said the man went back to socializing outside of the Alleycat after her friends came to help her out of the situation.
"He was wandering over and talking to other people at the Alleycat, like other girls who were just standing around," Carpenter said.
Joel Morgan, Carpenter's coworker, was with her when the encounter happened.
"We were just talking and some strange guy came up and was speaking Spanish I think and … he just grabbed her a**," Morgan said. "It was definitely odd."
Carpenter said she had seen the man hanging out at the Alleycat before her encounter, and her boyfriend has seen him in front of the Pickle Barrel on 122 W. Laurel St.
"I just keep wondering why the CSU police are not doing more about it considering they have a general idea of who this guy is," Carpenter said.
The Fort Collins Police and other agencies are actively searching for the suspect.
"All I can tell you is that it is a priority between us and other agencies and we are working on this right now," FCPD Detective Mike Knudsen said.
In another instance, CSU junior John Roos, a live-in intern at the Geller Center, had a close friend physically assaulted by a man police believe to be the same individual.
After the victim attended the Food for Thought weekly discussion and dinner at the Geller Center on Oct. 9, she was riding her bike home and was assaulted.
"We had a great talk with some Buddhist monks who were visiting from Tibet and were talking about nonviolence," Roos said.  "One of our participants was on her way home after talking about nonviolence and got attacked."
The attack happened north of Fort Collins along the Highway 1 Corridor.
"She got beat up and her bike broke … she screamed bloody murder and then the guy got in the car and drove away," Roos said.
According to Roos, the victim is doing well after the assault.
"She has a great community of friends, everyone has been cooking her food, she has been getting back massages and counseling, stuff like that," Roos said.
Roos was baffled that someone he knew so well could be directly affected by this.
"The fact that this happened to our community … it definitely hurts," Roos said.
Roos said even though the victim suffered a broken jaw and a broken nose from the assault, she is still going out and doing what she loves. She performed with her band soon after the assault.
"She is amazing," Roos said. "I can't believe the strength that is coming through. The next night she went out … she is a pianist … and she came out the next night."
Anyone who comes in contact with the described suspect is asked to call 911 for immediate assistance. Anyone with knowledge of the past incidents regarding the suspect is encouraged to call Detective Mike Knudsen at (970) 221-6558  or Crime Stoppers of Larimer County at 970-221-6868.  Crime Stoppers may also be reached through their web site at www.stopcriminals.org.
Collegian Reporter Stephanie Mason can be reached at news@collegian.com or on Twitter @Stephersmason.
Related articles