UPDATE: Preacher injured on campus, CSUPD investigating
Kate Winkle and Keegan Williams
October 9, 2014
UPDATE: 4:21 p.m.
A Colorado State University spokeswoman responded to Thursday's incident in an email to the Collegian, "I can confirm at this time that there was an assault on the Lory Student Center plaza shortly after 2 p.m. today between two males. A non-student was punched three times by another individual; the assailant left the area immediately after. It is unknown if suspect is a student. CSUPD is investigating."
It was also requested that the Collegian include this message:
"CSU is a place of learning, and physical violence is never tolerated; to have it on the free speech plaza is abhorrent to an academic community."
Original story:
After a religious argument on the Plaza Thursday afternoon, a Christian preacher was punched, according to student witnesses.
There were three emergency vehicles on the Plaza, as of 2:30 p.m. Authorities declined to comment, but some Colorado State students saw the action unfold.
"I walked up, and he (the victim)had a little stand thing," said Matt Farmer, junior sports medicine major. "The kid getting harassed chucked it. They were just verbally screaming at each other. I walked away after that."
Another witness saw the incident as it happened.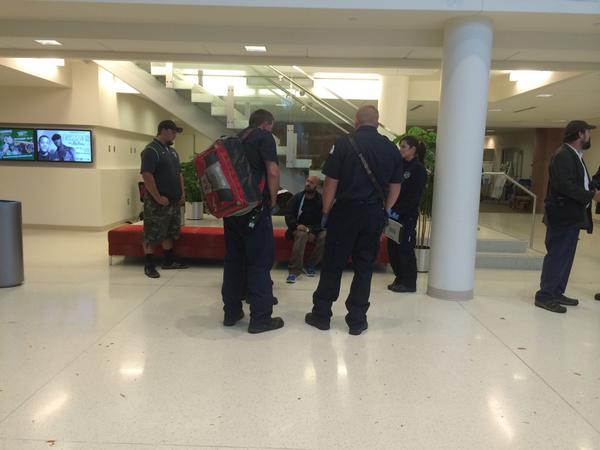 "At a certain point, the preacher yelled something at his face," said Chad Maltby, sophomore biology major. "The student, I assume, left hooked him and right hooked him, and he went down."
Stay with the Collegian for more on this developing story.
Collegian Social Media Editor Keegan Williams can be reached at news@collegian.com or on Twitter at @keeganmw. Executive Editor Kate Winkle contributed to this report. She can be reached at editor@collegian.com or on Twitter @KateEWinkle