From text books to Wikipedia: studying in the digital age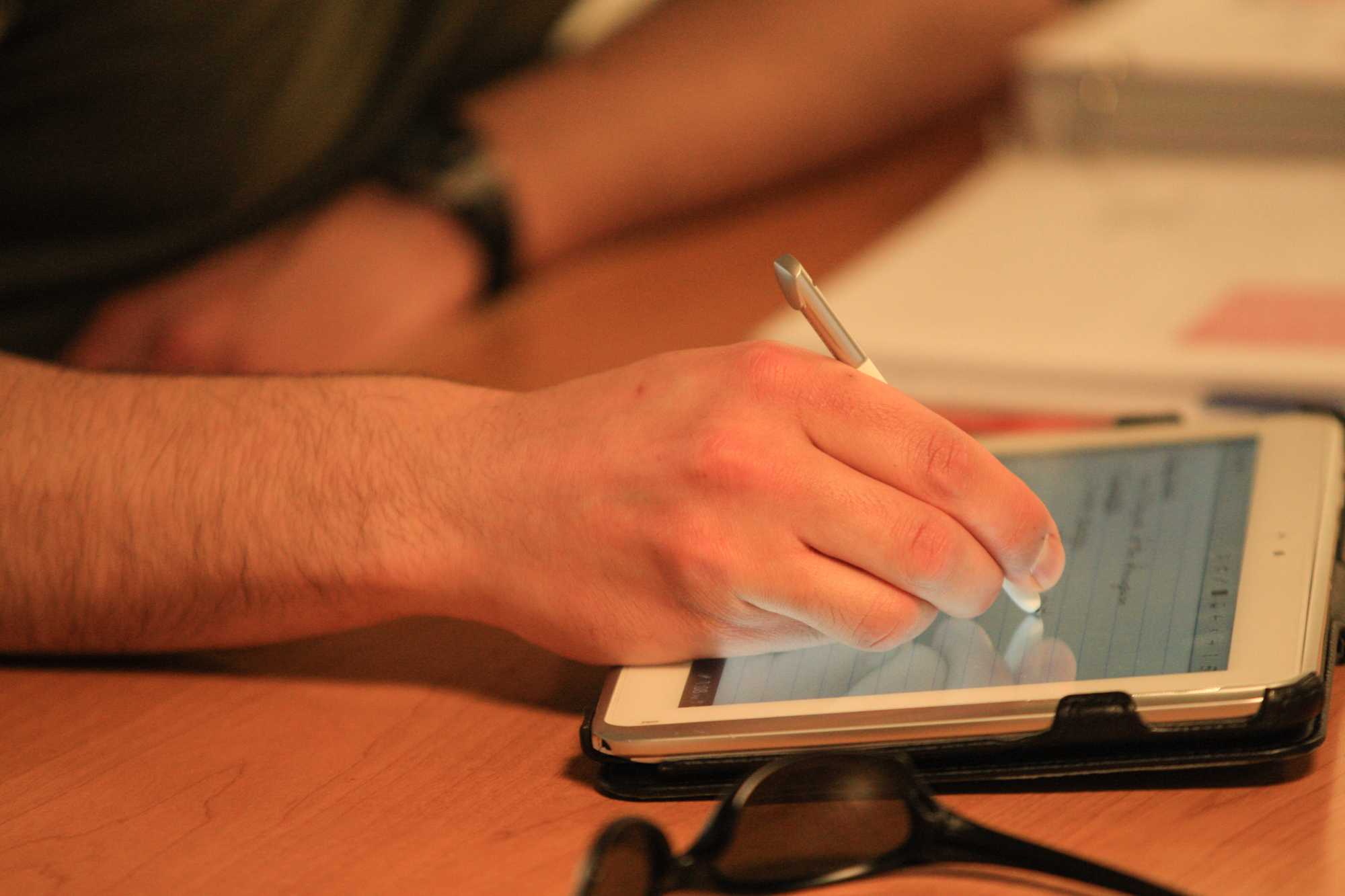 Technology is slowly becoming the base of our educational system and the massive integration of the Internet into the classroom could be harmful to our education.
"I think we had to work harder than students have to work now," said Carol McCarthy, 66-year-old in-class transcriber for CSU. "Information wasn't as readily available or as easy to access for us."
McCarthy graduated from Regis University with a bachelor's degree in psychology in 1971. After 20 years in contract work, she retired and now she's back in the education system as a transcriber for the hearing impaired.
"For some people, all of the online stuff is in addition to being in class — they interact in the classroom and then they go home and then accessing the other things available to them," MacCarthy said. "Then, there are some students who don't participate in the classroom activities at all and they can suffer from that."
The use of technology and the internet may be making class easier and also positively adds to the changing shape of our educational system.
"It's just different," said Professor Tobin Lopez, assistant professor of adult education. "What students are doing is basically due diligence whereas before, students had no choice whether or not to go to the library to get their information."
It's become a new form of education that is constantly evolving — as technology advances, so will this ability to not visit the library so often. But, it may benefit grades to go every so often just to keep up on studies.
"Do a periodic visit to the library," Lopez said. "Go and see what's there on the shelf next to the books you're looking at — it can be very valuable."
As the cyber-educational system continues to evolve, teachers and students have to keep up with the digital classroom in order to guarantee themselves a good education.
"The internet can be incredibly helpful in many different ways — maybe a school doesn't have the budget for a full class or you're someone who just had a baby, but you still wanna go to class," said Jon Sautter, a junior doing his second bachelor's degree in horticulture. "There's a lot, but I think it's beneficial as a whole."
According to Prof. Lopez, the integrating of the Internet and other new technologies into schools is neither good nor bad, but just a new and different type of education.
"It's a different level of energy, it requires a different type of learning strategy and learning style," Lopez said, "It's just requiring a different type of learner."
Collegian Reporter Rick Cookson can be reached at news@collegian.com.