Education through film: Girl Rising returns to CSU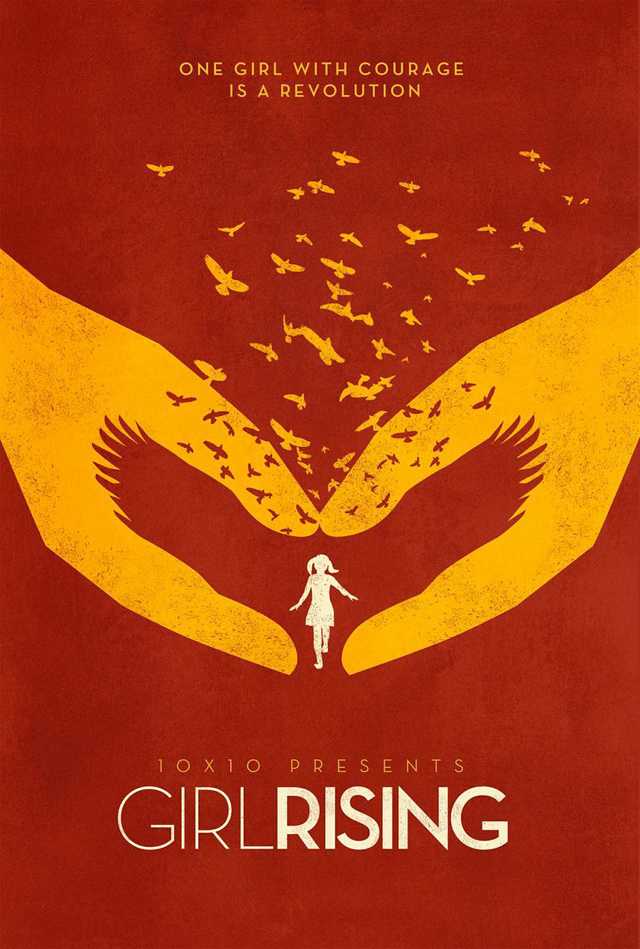 Girl Rising is a film about how education can lead to the empowerment of girls and it returned to CSU last night.
In honor of International Women's Day, the Ripple Effect and The Office of International Programs held a viewing of a documentary about how education for women can bring about the alleviation of poverty.
"I will read. I will study. I will learn. If you try to stop me, I will just try harder," the narrator of Girl Rising said in the video.
Along with the film, there was a photo exhibit highlighting the work CSU faculty, staff, students and alumni that portrays women and girls.
According to Deluca, the film came to Fort Collins twice last year and both times it was well received.
"It is a beautiful film with a powerful message and I felt that it deserved to be available for free to our campus community," Deluca said.
The film, which sold out, was meant to educate the audience about what a huge impact education has on anyone. In developing countries, there is the potential to break the cycle of poverty in one generation by educating girls, according to Deluca.
"Removing barriers such as early marriage, gender-based violence, domestic slavery and sex trafficking means not only a better life for girls, but a safer, healthier and more prosperous world for all," according to the Girls Rising website.
According to CSU International Professor Suzanne Kent educating girls empowers future generations.
"From empowerment some benefits are that women are more likely to educate their household in the future and will work to send their daughters to school. On a more macro level, women who have access to education have access to reach a position to impact change," Kent said.
The film explains that every girl has the absolute right to go to school and to reach her full potential as a student, according to Deluca.
Girl Rising told the stories of nine girls who have been given a chance to break the cycle of poverty through education and more forward.
"I expect the film to touch on a perspective that our American society doesn't recognize everyday," Ashley Reid, senior media studies and Spanish major said.
"I'm also looking forward to the film empowering it's viewers to stand behind the education of young women and girls."
According to Reid, she was blessed with educational opportunities having grown up in the United States. She hopes someday we can live in a world where all youth are offered the same opportunities regardless of gender, race or nationality.
According to Kent, seeing this film will raise awareness about issues we don't often think about, but the film will also create optimism about the future for girls.
Tracy Ljone, Strength and Conditioning for Middle Distance/Distance athletes, is bringing female student athletes to the event to raise awareness.
"It is an important event. Education is key but this film is supposed to raise awareness outside of our world here and bring attention to larger issues," Ljone said.
Once students have seen the film, they can spread the message to their friends and families about the importance of education.
According to Deluca, people can advocate for policies supporting girl's education and can help with tutoring programs close to home.
"This is a global problem, but it also exists in our backyard," Deluca said.
According to Deluca, The United Nations in 2000 created The United Nations Girls Education Initiative.
The idea was to support governments as they work towards providing education across the board to all children. Steps have been made to obtaining this goal but there is still a lot to be accomplished, according to Kent.
Both Deluca and Kent agree that there are ways to get involved.
"The first step is awareness and then depending on major and opportunities student can get involved on different levels…education is means for a better life," Kent said.
Collegian International Beat Reporter Josephine Bush can be reached at news@collegian.com.