Top 10 Tweets during the Sochi Opening Ceremony
If you missed the Opening Ceremony, or even if you watched it, here are some tweets to catch you up on what happened.
1. There were some technical difficulties.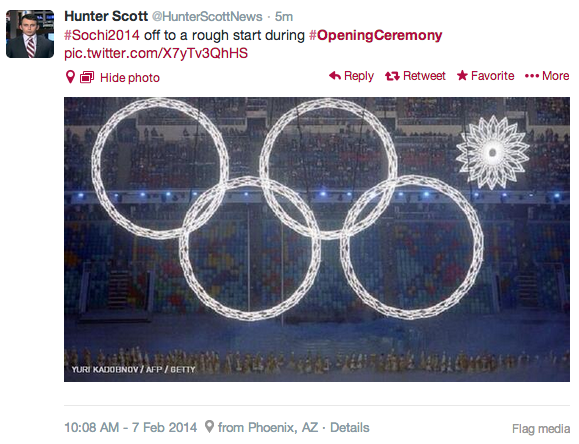 2. Team USA wore some Ralph-Lauren designed knit sweaters, resembling what your Grandma gave you for Christmas.

3. Team Bermuda in Bermudas.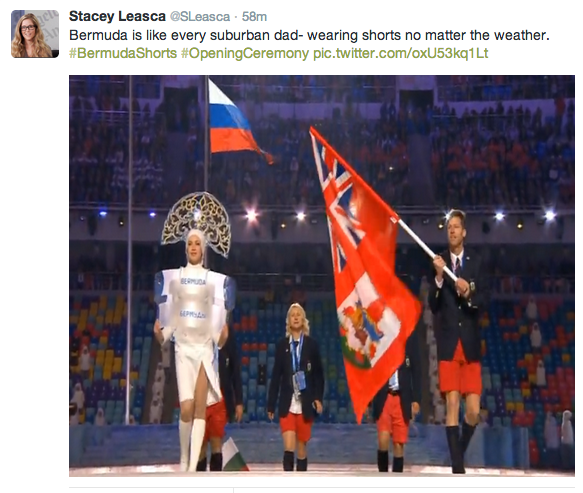 4. We knew they were trouble when they walked in.

5. Job well done.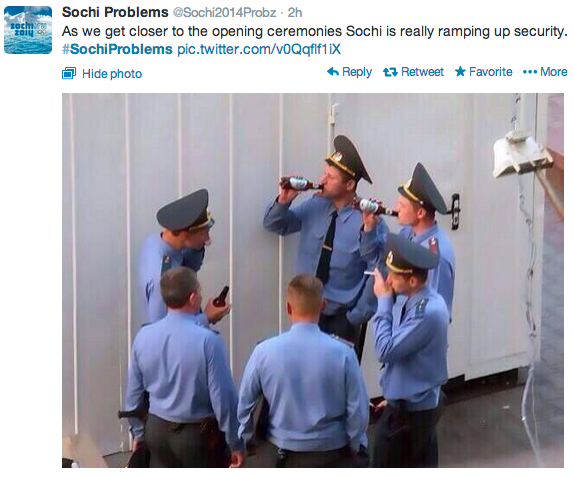 6. Security wasn't as tight as they had planned.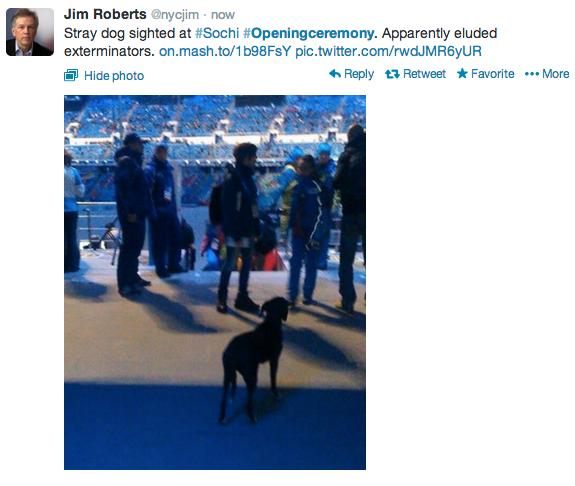 7. Yikes.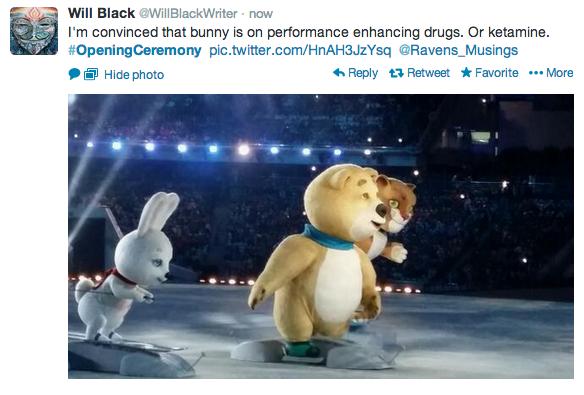 8. Winter games or Hunger Games?

9. Rams can relate.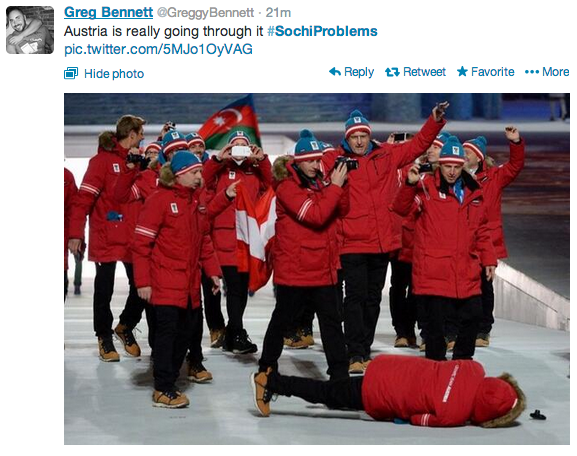 10. Spot on.