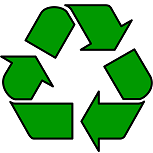 Students interested in the science and sustainability of ecosystems can now channel their passion into a major, degree and — potentially — a career.
The Natural Resources Department offers a bachelor's degree new to the college this year in ecosystem science and sustainability. The Warner College includes a total of eight majors available to CSU students.
"I just think because of the need. The growing concerns with the environment and I think that the job market is looking for very specific skills and people that understand the environment and also understand the social side of things," said John Moore, professor and head of the Department of Ecosystem Science and Sustainability. "And so what we hope to do is really create a degree that prepares students for job opportunities or career paths in the basic sciences or in the inner section of the sciences with various professions."
There are 27 students currently enrolled in the new program. As the instructor for ESS130, System Theory and Information Management, professor Steven Fassnacht discussed the importance of this new opportunity.
"What is a system and how do we approach our system to try to understand it. We typically look at the pieces but we also need to think of the whole," Fassnacht said. "With that idea, how can we think of the whole yet still investigate the pieces? The other component of the class is, 'okay so we have some of the pieces now how do we crunch those numbers and how do we start pulling those numbers together and what do they mean and how do we present them?'"
As one of the 27 new participants, Grey Thomas explained why he decided to switch majors.
"I've always been fond of the outdoors for my whole life. So as soon as I heard about it, I hopped on the train. I switched," Thomas said. "I would not enjoy having an office job and I took this whole major because I know that you're outdoors, you're in the field and you travel a lot. And that was all appealing to me because I've always had this dream to go out and explore the world."
The new degree is intended to prepare students for the growing demand for well-qualified scientists, researchers and professionals. Their goal is to expand students understanding of information, science and technology so they can promote sustainable and environmentally friendly solutions to real-world problems.
"We think that it's going to be very attractive and a nice compliment to the school of global environmental sustainability and their interdisciplinary minor or really compliment any major on campus," said Rick Miranda, provost and executive vice president of CSU. "So this will be a major that's more focused on ecosystems science aspects of sustainability and preparing students for going out and working in this area and maybe going on for further study."
Collegian Writer Cassandra Whelihan can be reached at news@collegian.com.