Opponents of CSU on-campus stadium react to President Tony Frank's announcement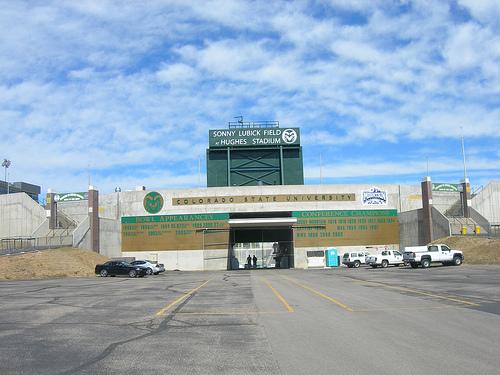 CSU President Tony Frank announced his support for the proposed on-campus stadium earlier this afternoon, a decision that Bob Vangermeersch, founder of the advocacy group Save Our Stadium Hughes, says is not the end of the stadium discussion.
"We will continue to fight it. We will make our voices heard in front of the (CSU) Board of Governors," Vangermeersch said.
Following President Frank's recommendation, the stadium proposal will now be presented to the CSU Board of Governors later this week.
The proposed stadium will have a total of 50,000 seats, with 42,000 for the general public and 8,000 allocated for priority seating, making it roughly the same size as the stadium at the University of Kansas.
"They're not bold — they're looking for something half baked. The average stadium size (for a top 20 program) is 83,000," Vangermeersch said. "It's a lousy investment no matter who pays for it, but you can't get it back."
Joel Maxcy, a sports economist and associate professor of economics at Temple University, was brought to Fort Collins by SOS Hughes on Sept. 24 to present  his feasibility report for the proposed stadium. In his report, which can be viewed on the SOS Hughes website, Maxcy claims that projected revenues for the stadium are too high.
The decision to go ahead with the stadium takes into account various factors other than financing and revenue, such as boosting recruitment for the CSU football team, Maxcy said, and those benefits are very difficult to predict.
"My role in coming to campus was to evaluate financial projections for the stadium. There are factors in that decision that go well beyond that."
Maxcy was not surprised by President Frank's decision to support the stadium, saying, "There were strong feelings and arguments coming from both sides of this."