Colorado State, UNC researchers developing drug to cure West Nile virus
Researchers Brian Geiss and Susan Keenan s have found a molecule that inhibits replication in viruses such as West Nile, dengue and yellow fever.
These viruses are pathogens that can be easily transferred from insects to humans. In a family of viruses known as flaviviruses, they cause life threatening illnesses and have few drugs or vaccines available.
Dengue alone causes as many as 50 million infections with 20,000 to 30,000 deaths a year worldwide. The National Institutes of Health considers these viruses extremely dangerous and believes they have the potential to be used as biological weapons.
Geiss, Assistant Professor in the Department of Microbiology, Immunology and Pathology at CSU and Keenan, Associate Professor and Director of the School of Biological Sciences at UNC have begun to develop a drug that binds to a type of protein that is critical to the replication of these viruses.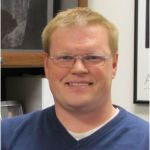 This protein allows the virus to make other proteins for replication and protects the virus from being degraded in cells. Without the protein that Geiss and Keenan have focused their research on the viruses will not be able to replicate themselves and will be destroyed by the cell.
The discovery and development of this protein comes at a critical time, as West Nile-positive mosquitoes have been found in Fort Collins, though most are not yet infected.
"To date, there has been only one West Nile-positive pool. There were 4 female Culex tarsalis mosquitoes in the pool" said Dr. Chester Moore, a Professor of Medical Entomology in the  department  of Microbiology, Immunology and Pathology. "Mosquitoes are pooled in groups of up to 50 females in order to save money on testing. It is highly likely that only one of the 4 mosquitoes was actually infected."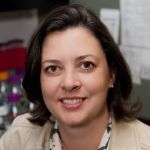 Many are concerned that the early findings of infected mosquitoes mean that this year could have a significantly higher number of West Nile virus cases, but conditions are not ideal for mosquitos to breed.
"The early, warm spring created ideal conditions for mosquitoes as well as for the virus," Moore said. "On the other hand, the lack of rain and snow pack in the mountains has reduced the amount of larval habitat for the mosquitoes. It's anybody's guess what this season will be like, but it behooves us to be careful and avoid unnecessary exposure to mosquitoes."
The protein and subsequent drug being developed by Geiss and Keenan is not yet ready for use and will undergo additional research to improve its effectiveness against several different viruses.
"We're in the process of testing these drugs against a number of different flaviviruses and trying to improve how well it works in animal models, so there's a lot more work to get it to the point where it would be used as an investigational new drug," Geiss said. "However, this is an exciting new finding that has the potential to reduce the suffering caused by these serious pathogens."
A provisional patent has been filed with CSU Ventures so that the technology may be commercialized and mass produced when it is ready. But until the new drug is further developed it is vital to avoid being bitten by mosquitoes that may be carrying West Nile Virus.
"There are many things we can do to avoid infection: avoid being out after sunset in areas where mosquitoes are likely to be found; use repellents to prevent biting; wear long-sleeved shirts and long pants; wear lighter colors rather than darker colors; make sure door and window screens are in good condition so mosquitoes can't enter the house," Moore said.
The research being done by Geiss and Keenan is supported by the Rocky Mountain Regional Center of Excellence at Colorado State University, one of only 10 centers supported by the National Institutes of Health nationwide that focuses on developing diagnostics and treatment against emerging infectious diseases.
The research that has been performed by Geiss and Keenan will appear online this month is the peer-reviewed Journal of Virology.
Related articles