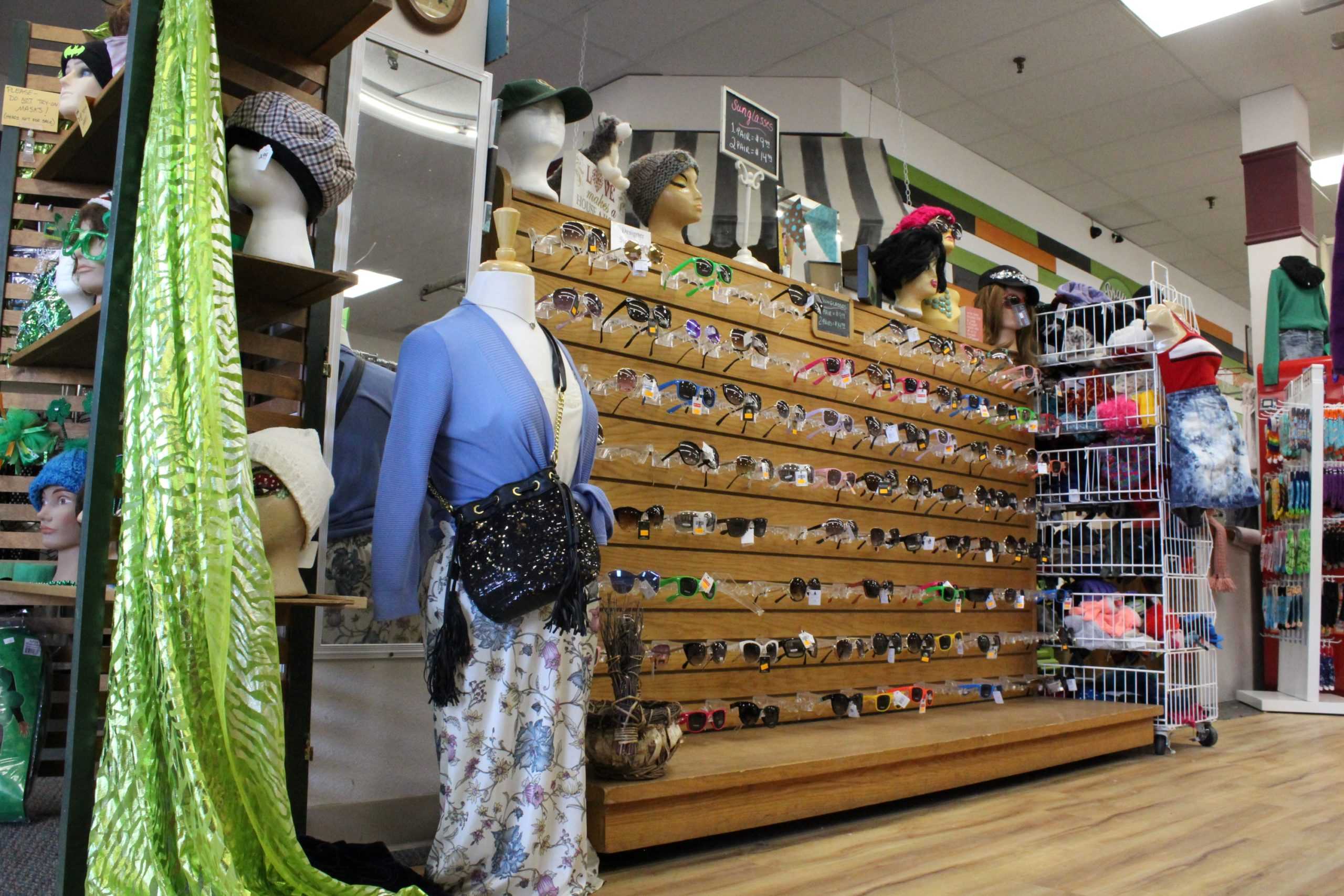 If there's anything Fort Collins is known for, it would be its unique charm and reputation for sustainability. Thrift stores are around every corner of the City; finding one-of-a-kind statement pieces while shopping sustainably is easier than ever. No matter your style or budget, there is a thrift store that will meet your needs. Here are some of the best spots in town.
Plato's Closet
Plato's Closet is a favored thrift store by many, and it's easy to see why. This is the ideal store for someone who has a little more in their thrifting budget to find pieces that keep up with current trends. This store has it all, with a variety of tops, bottoms, shoes and accessories. 
"I think a lot of people don't realize that you really can find just as great of stuff thrifting, you just have to look for it," said Zoe Zorigian, a Plato's Closet employee.
Plato's Closet is a great place to begin this search given that they specialize in taking time to curate their items.
The store is located at 4372 S. College Ave., and they are open every day from 10 a.m. to 8 p.m.
Repeat Boutique
Repeat Boutique is the perfect place for someone trying to find their perfect statement piece. The boutique operates out of a renovated house, and it's every thrifter's dream; just when you think you've seen it all, another room pops up around the corner.
"You can develop a unique style on a budget," said Repeat Boutique's owner, Laura Green.
Repeat Boutique is a great place for anyone to start that wardrobe.
The store is located at 1502 S. College Ave. — right across the street from the Colorado State University's Annual Flower Trial Garden. They are open Monday through Saturday from 10 a.m. to 5:30 p.m. and on Sunday from 11 a.m. to 5 p.m.
Brand Spanking Used Thrift Store
Brand Spanking Used Thrift Store offers something for everyone. Lining the racks is a mix of both casual wear as well as eccentric pieces. They offer a variety of prices with discount items and conveniently separate their store using the upper level for clothes and accessories and the lower level for furniture and home decor. 
Casandra Branum, who works at Brand Spanking Used, says her favorite part of thrifting is "when you find that one piece that's absolutely perfect," which is easy to find with their diversity of products. 
Brand Spanking Used is located at 227 S. College Ave. in Old Town, and they are open Monday through Saturday from 10 a.m. to 6 p.m. and Sunday from 12 p.m. to 5 p.m.
Eco-Thrift
Upon first entering Eco-Thrift, it's easy to see that their specialty is variety. They offer a many clothes to choose from, but there are also furniture pieces, pianos and other unique items, such as vases and other dishes as well as antiques.
Store manager Stacy Koeckeritz spoke about her love of thrifting, mentioning that Fort Collins is an exceptionally great place for it.  
"In a community like this, that (has) as much abundance as we do, the quality of thrift items available in Fort Collins is phenomenal compared to a lot of places," Koeckeritz said.
No matter what you might be looking for, it's hard to walk out of Eco-Thrift without seeing at least one item that speaks to you. 
Eco-Thrift is located at 314 N. Howes St. in Fort Collins, and they are open from 10 a.m. to 5 p.m. Tuesdays through Saturdays and closed on Sundays and Mondays. 
Arc Thrift Stores
Arc Thrift Stores is a classic for many CSU students. This store is the perfect location for someone who wants a more seamless thrifting experience, as they have a large inventory that is organized in a way that is easy to navigate. Arc offers a multitude of products such as a variety of clothing options, furniture, appliances, toys, books, home decor, shoes and accessories.
This variety is store manager Travis Morgan's favorite part of the job.
"The number one busiest donation store; we're very busy, so we see all the random stuff," he said. 
This is a great store for someone on a budget; their large inventory allows for low prices, and they always have good deals. 
Arc Thrift is located at 2701 S. College Ave., and they are open Monday through Saturday from 9 a.m. to 6 p.m.
Cat Blouch can be reached at photo@collegian.com or on Twitter @BlouchCat.