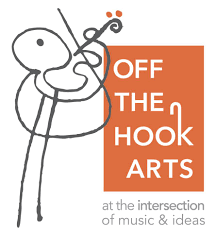 Music and science may seem like vastly different disciplines, but when combined, they have the ability to make a huge impact.
Off the Hook Arts Academy seeks to do just this by presenting Colorado with SummerFest 2018: Mission Earth, a concert series with an environmentally-just message to share.
The event pays ode to the life of late astronaut and scientist, Piers Sellers, who dedicated his life to environmental advocacy even in the midst of decaying health. This inspired artist Kate Doyle to initiate a collaborative project melding arts and science to raise consciousness.
SummerFest 2018: Mission Earth is described on its website as a festival that "takes a deep and thoughtful look at climate change and its impact on the planet by bringing together music, the visual arts and science."
Off the Hooks Arts Academy is dedicated to accessible music education for K-12 students in the Poudre School District and surrounding community.
From June 24 to July 20, the music series will be chock full of over 25 events including classical concerts, lectures, films, art exhibitions and STEAM-based educational events hosted by talented artists and merited intellectuals.
The scientist line-up includes local Colorado State University faculty such as Michele Betsill, associate professor and chair of the Department of Political Science at CSU. Dr. Piers Sellers' Climate Science Team, including David Randall of CSU, Compton Tucker of NASA and CSU colleague Scott Denning will also join Hook Arts for Mission Earth. World premieres by composer and Artistic Director of Off the Hook Arts Bruce Adolphe and Artist-in-Residence Kate Doyle will be presented, as well.
Executive Artistic Director Jephta Bernstein moved back to Fort Collins seven years ago after 25 years away from her hometown. She is the daughter of two chemists and is a renowned violinist that has held positions in the Palm Beach Opera as Principal Violin, American Symphony Orchestra, Seacliff Chamber Players, Portland Opera, and the NY Metropolitan Museum of Art's Philharmonia Virtuosi.
Bernstein says that SummerFest is an opportunity to retrieve vital information about our world outside the media in an interactive way. Artists that usually play in huge concert halls and scientists that study in acclaimed spaces and labs around the world will be interacting with the Fort Collins community in a unique way.
"Everyone should have beauty, music and art and experience this coming together of all kinds of different people in the same space, listening to the same kind of music," Bernstein said.  "It joins people together in a common experience, and that's a real impact and beauty of what a concert or art exhibit can do … I've always been an advocate of music education, and I want to continue that kind of idea here." 
Venues for Summerfest 2018 are located throughout Fort Collins, and tickets, as well as performance lineups, can be found on the Off The Hook Arts website. All ages are welcome and themes of the event overlap arts and humanities and sciences with predominant topics of ecology, environment, atmosphere, weather and climate change.
Collegian reporter Miranda Moses can be reached at entertainment@collegian.com and on Twitter @mirandasrad.