Green Report: Fort Collins' best head shops
As a college town in Colorado, Fort Collins has a plethora of head shops, with some being great, and others, not so much. Let's take a look at some of our favorite "tobacco-use-only" glass (smoking devices like pipes, bubblers, and dab rigs) retailers, in no particular order.
I feel obligated to say that I feel qualified to write this post because I am a glass enthusiast, who currently has over 25 different smoking apparatuses purchased from many different head shops. That means 25 pieces that haven't broken. I can't begin to say how many I'd have otherwise.
1. One Love
Probably the city's most well-known head shop, One Love resides on the corner of College and Laurel, and has window paint on its side in fun, hippie-like fashion. You enter through a glass door, before proceeding downstairs to the actual store. One Love is one of my least favorite smoke shops in Fort Collins. The glass they have is normally cheap quality and overpriced, although, you can sometimes find some quality glass for a decent price. It's hit or miss, with a bad baseball player's batting average. The staff isn't of the friendliest variety, and many lack knowledge of the glass they sell. They are however the only place I know that has natural leaf Juicy Jay blunt wraps. Rating: 3/10
2. Highlander
On the opposite side of Laurel on the corner of College, is Highlander. Highlander has great student deals, giving students with ID 30% off, and often have a sale that is buy one get one for $4.20. Highlander also has a lot cheap glass, but they have good quality name brands too, those are just expensive compared to the rest. The staff at Highlander is a little sarcastic, but mean well, and often there is an adorable, sweet-heart miniature Pitbull. Rating: 5/10
MTNside Glass just recently moved from Campus West next to Vert's to over by Horsetooth Trails. I haven't been to the new location, but the old location was my least favorite head shop in Fort Collins. They had minimal glass, and everything they did have was expensive, because it was blown by MTNside Glass artists, which is both a good and bad thing. The staff was generally quiet and hesitant to talk compared to most headshops. MTNside did however, have a program where you can bring in a broken glass piece and they will fix it, if possible. Rating: 2/10
Kind Creations is my favorite Fort Collins head shop, easily. Located south of Laurel on College, they have a huge selection, with many assorted brands and artists, including in-house blown glass that you can watch be made in the back of the store, which is a cool experience. They are the king of scientific and heady glass in Fort Collins, as their shelves are jam packed with both. The workers here are excited to talk to you about the glass they carry, and even like to show off sometimes with it, by showing you how it looks different in black light, or that it has a spinning percolator. The only downside to Kind Creations is the high price tag, though it's almost always worth it. Rating: 9/10
A close second place to Kind Creations, on my list, is Smokey Monkey. Smokey Monkey has two locations, one by Campus West, near the McDonald's, and another at Drake and Shields. It offers the widest tobacco selection of all the Fort Collins head shops, and a large variety of high quality glass. They have decent prices, but nothing too amazing in that regards, and a perky staff that is ready to help you with any questions. If you're looking for hookah supplies this is your place. Rating: 8/10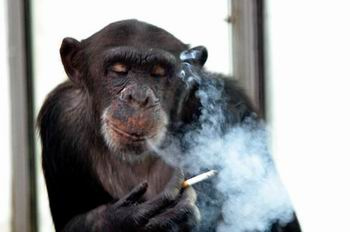 6. The Joint
The Joint is a semi-small headshop near College and Drake by the King Soopers in the area. It has a decent amount in variety for their glass, but nothing insane like the Smokey Monkey or Kind Creations. The staff is very similar to that of Smokey Monkey's, in the sense that they are eager to help and have conversation with you. The pricing is probably the most reasonable of all Fort Collins head shops. Rating: 6/10
Collegian Blogger Dylan Simonson can be reached online at entertainment@collegian.com or on Twitter @DylanSimonson0.