Photo Feature: Korean Dance Club at CSU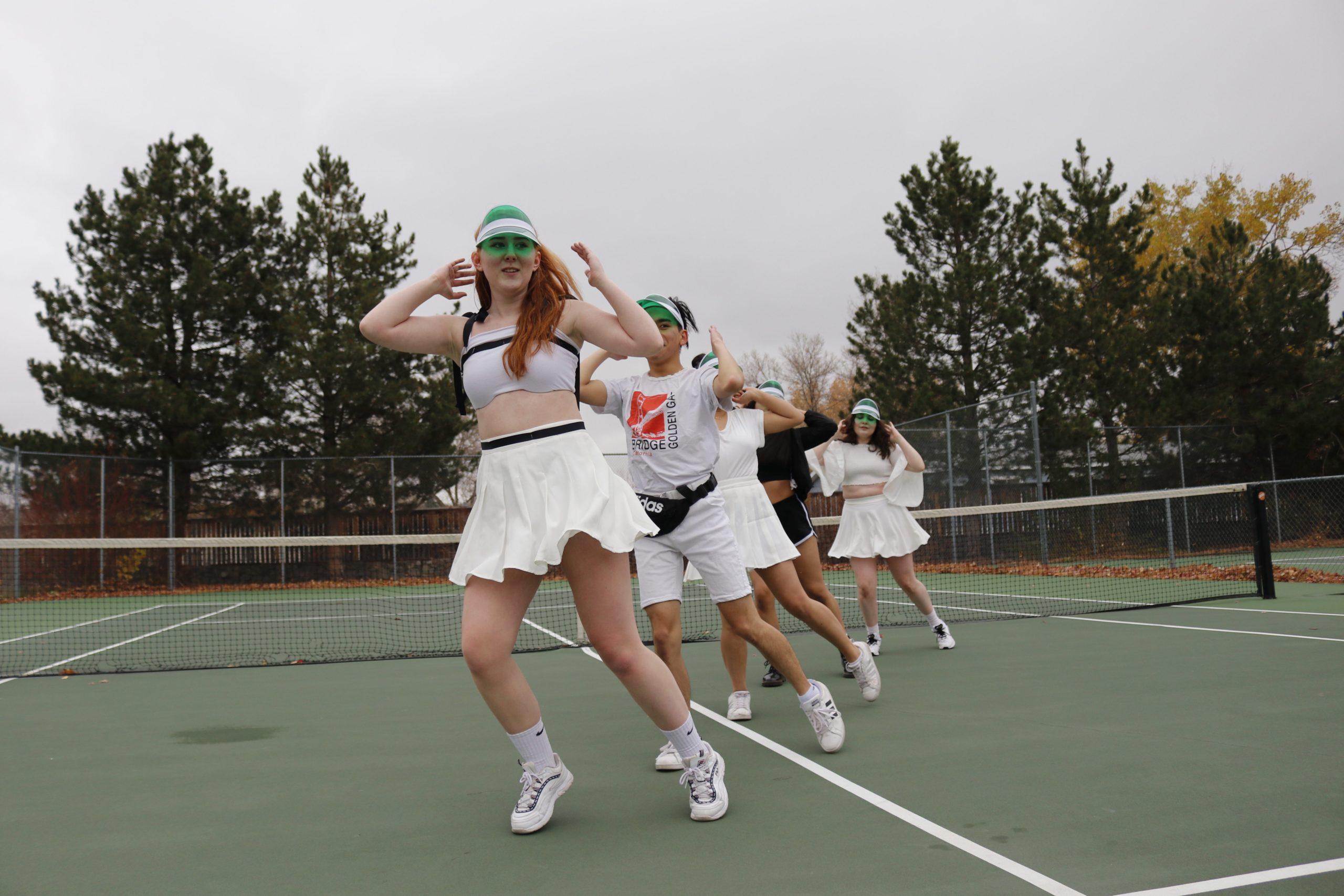 Colorado State University Korean Dance Club members met at the Campus Crossings at Ram's Pointe tennis court to do a dance cover of K-pop band Blackpink's "Ice Cream" Oct. 18. The year-old club made its filmed performance debut last week and plans on continuing to film its performances.
"I feel like it's kind of hard to find people that like K-pop because there's kind of a stigma around it," CSU Korean Dance Club crew member Serena Sutherland said. "I'm Korean, and I still get made fun of for liking K-pop. It's just kind of fun to find a group of people that also like it and enjoy it and they don't care what groups you like."
Since CSU student Priscilla Alcocer founded the club last October, the club has grown from nine to 20-25 members, retaining all original members. Every week, a club member chooses a K-Pop song for the group to cover, and members can decide if they want to participate. The group then practices the choreography three times that week for about two hours each, coordinates their outfits, and films their performance. 
"It's a community for everyone of all levels of dance," club member Corinne Wilson said. "So you couldn't know how to bend your knees, and you could do a dance or you could be the best dancer in the world and do a dance."
"And it's just fun," added club member Liliana Zamarripa. "It's fun to have something to do with other people, especially right now with COVID." 
[smartslider3 slider="49″]
Anna von Pechmann can be reached at photo@collegian.com or on Instagram @101avp.