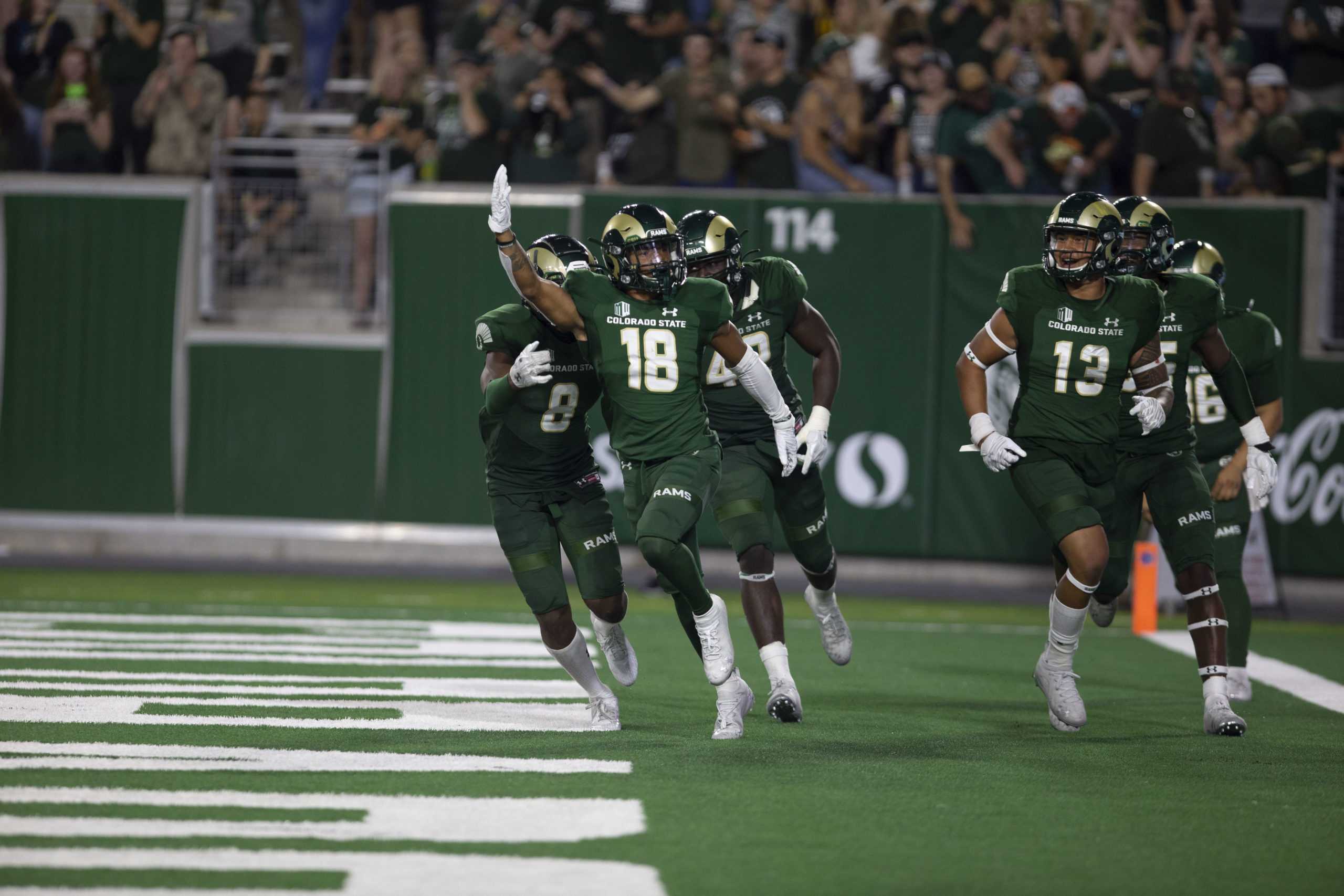 With week one of college football in the books, teams around the country are looking forward to week two while coaching staff is beginning to strategize and make a plan of action for the rest of the season. Colorado State University's head coach Steve Addazio and the CSU Rams are already on the hot seat following a 42-23 loss at home in their opening game against South Dakota State University on Friday. 
If the defense fixes their issues with closing the gap, there is no doubt the Rams will be posting the W outside of Canvas Stadium."
Hiccups are understandable, especially in a first game in front of fans after a pandemic year when practice protocols were effected. However, it's never a good look when a former Football Bowl Subdivision team is dominated by what was a Football Championship Subdivision team like the Jackrabbits. To add insult to injury, they did it in their own house. 
While it's not the start the Rams wanted, the team can hope to walk away with some notes to tune-up with in practice before next week when they have an opportunity to restore a bit of pride and dignity against Vanderbilt University at Canvas Stadium. 
The Vanderbilt Commodores arguably had a more embarrassing opening weekend against an FCS opponent of their own, losing 23-3 to East Tennessee State University in their own stadium. This should give CSU fans hope that the Rams will be able to pull out a week two victory against a NCAA Southeastern Conference opponent.
Once again, the Rams will have the home-field advantage at Canvas Stadium. Fans matter in college football, and if CSU can have a close-to-packed house to create that atmosphere, it will only help the team on the field. 
Fans can only do so much to push the team to a victory, though; the Rams will have to make some serious adjustments on the defensive side of the ball if they want to stop the Commodores from doing the same thing South Dakota State University did. The Jackrabbits exposed the Rams' inability to close the gap by running for 240 yards in the game, averaging 7.1 yards a carry. 
However, if Vanderbilt's first game told us anything, it's that offense is not their strong suit. Apart from only putting up three points, ETSU's defense had their way with Vanderbilt's skill players by picking off quarterback Ken Seals twice and holding running back Re'Mahn Davis to 58 yards on 15 carries. 
If CSU can replicate a performance like that, then there's a real chance of victory, seeing as how the Rams' skill players on offense were the only bright spot in their loss on Friday.
Trey McBride showed us exactly why he's one of the best tight ends in the country by leading the team in receptions and receiving yards with 13 and 116, respectively. Dante Wright picked up where he left off last season by turning six catches into 103 yards. Even quarterback Todd Centeio showcased how much he's improved with his accuracy, connecting with his receivers 29 times out of 42 attempts for 304 yards and one touchdown. 
The offensive pieces are there, and they're doing what they're supposed to. If the Rams can improve their run game — seeing as how they averaged 3.1 yards per attempt in game one — they'll be perfectly rounded on that side of the ball. If the defense fixes their issues with closing the gap, there is no doubt the Rams will be posting the W outside of Canvas Stadium.
CSU will take on Vanderbilt Saturday, Sept. 11 at 8 p.m. at Canvas Stadium in Fort Collins.
Bailey Shepherd can be reached at sports@collegian.com or on Twitter @B_Sheps.