Bassett's 2021 NBA Mock Draft part 1, picks 1-14
Bailey Bassett
July 28, 2021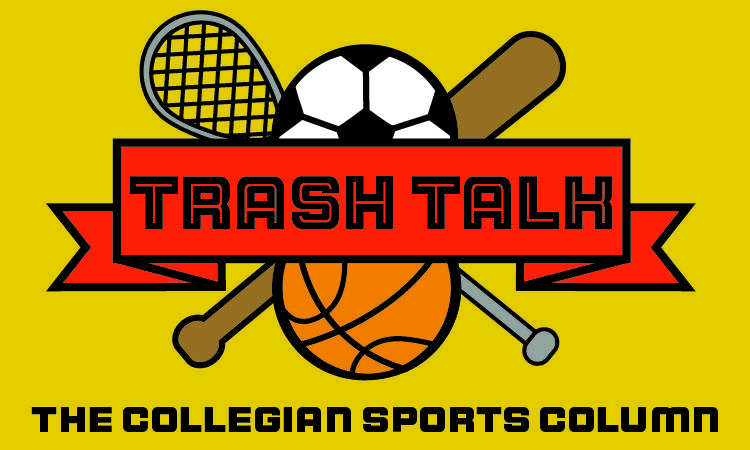 The NBA draft is right around the corner on July 29, which means it's mock draft season. This year provides a great class filled with everything there is to offer. There is superstar talent, depth, role players and risky prospects with massive potential. Some teams are looking to add players to help right away while others are stocking up for a rebuild mode. Below are the first 14 selections as predicted by Bailey Bassett.
1. Detroit Pistons, Cade Cunningham, PG, Oklahoma State University
Cade Cunningham is considered the consensus top choice for this year's draft class and for good reason. While he isn't the surefire, generational talent that number one picks like Anthony Davis or Zion Williamson have been, he makes a lot of sense as the first name off the board.
I have Jalen Green first on my big board, but Cunningham brings loads of talent to go with his great size and positional versatility. He can play and guard a 1-3 and will be a great fit with last year's seventh overall pick, point guard Killian Hayes. Cunningham will take some of the playmaking stress off Hayes and can come in and be the face of the franchise from day one. Cunningham brings great defense and shooting on top of his passing skills and there are a lot of things you can do with the 6-foot-8-inch guard.
2. Houston Rockets, Jalen Green, SG, G League Ignite
The biggest name to go into the G League route and former top recruit in his high school class, Green has more superstar potential than anyone else in this class. Although he will need to put on muscle, Green can do it all. A three-level scorer who can score in a variety of ways. His defense and passing are both underrated as well, as he made highlight plays in both of those areas against NBA-caliber players in the G League.
3. Cleveland Cavaliers, Evan Mobley, PF, University of Southern California
I like Evan Mobley significantly more as a four than as the center. There he can use his size as a mismatch offensively and be a great help-side rim protector on defense without being overpowered inside. Even with Jarrett Allen a part of their plans, the Cleveland Cavaliers are too far away to be picky and should go with the clear best player available. Mobley does things that most 7-footers can't do.
4. Toronto Raptors, Jalen Suggs, PG, Gonzaga University
The top three picks seem pretty certain to go the way I have predicted, so this is where the draft gets interesting. The Toronto Raptors are only two years removed from a championship, but they have some major holes and could have even more depending on what happens with Kyle Lowry in free agency. Jalen Suggs can be a Lowry replacement or he can play next to Lowry or Fred VanVleet thanks to his unselfish style of play. 
5. Orlando Magic, Jonathan Kuminga, PF, G League Ignite
Jonathan Kuminga is raw and still has some major development ahead of him, but he has untapped potential the Orlando Magic should seek. Kuminga has three-level scoring potential and could become a stellar defender. He gives Orlando tons of size in the front court along with Jonathan Isaac and Chuma Okeke.
6. Oklahoma City Thunder, Scottie Barnes, PF, Florida State University
The Oklahoma City Thunder have boatloads of draft picks both in this draft and in future years. Although they would have loved to land one of the prospects with a higher ceiling, Scottie Barnes will be a glue guy that makes other youngsters' lives easier during OKC's rebuild. Arguably the best defender in the class and a great playmaker for someone 6 feet and 9 inches tall, Barnes just needs to develop a 3-point jump shot. 
7. Golden State Warriors, Davion Mitchell, PG, Baylor University
The Golden State Warriors' championship window is closing, as the remaining core from their dynasty years is only getting older. They may want to trade their two lottery picks for that reason, but if they stay put, getting plug and play talent that can contribute right away is a must.
The Warriors have had issues with their bench units, but Davion Mitchell can come in and give defensive energy and spark plug scoring while manning the point guard position when Stephen Curry sits. He also has experience playing with point guard Jared Butler at Baylor University, so he will be able to play in lineups with Curry. A 22-year-old and champion in college, Mitchell fills everything that the Warriors would want from a play now prospect. 
8. Orlando Magic, Franz Wagner, SF, University of Michigan
After taking a chance on a high-risk-high-reward prospect in Kuminga, the Magic go with a safe bet at eight. Franz Wagner doesn't have the highest ceiling in the class, but he is a lock to be a solid role player thanks to his jack-of-all-trades skill set. While he may not master any of them, it seems a sure thing that Wagner will be a solid playmaker, defender and shooter at the next level.
9. Sacramento Kings, Kai Jones, C, University of Texas at Austin
Kai Jones moves like a gazelle for a big man, an enticing trait for a team that loves to run in transition as much as the Sacramento Kings do. Former number two pick Marvin Bagley III looks more and more like a bust every day and may want out of town. That, along with the risk that Richaun Holmes leaves in free agency, makes the frontcourt an immediate need.
I'm higher on Jones than most and am a believer because his 3-point shooting and rim protection seem like major pluses and will translate well in the modern NBA. Jones didn't have the most production in college but should find more success at the next level. 
10. Memphis Grizzlies, James Bouknight, SG, University of Connecticut
The Memphis Grizzlies traded away starting center Jonas Valanciunas to move up into the lottery, so there has to be a player that they are targeting. I think that player is James Bouknight, who falls a little in this draft and is an easy target for the Grizzlies considering his stock has only been rising in the pre-draft process.
Bouknight is an underrated defender and the Grizzlies will value this because of the Memphis culture for grit-and-grind defenders. A known slasher and mid-range shooter, Bouknight's 3-point shot has been said to look impressive before the draft, a swing skill that could make Bouknight one of the best players in the class. 
11. Charlotte Hornets, Keon Johnson, SG, University of Tennessee
The Charlotte Hornets thrived in transition thanks in part to LaMelo Ball's excellence in that department and as a passer. He revitalized leaper Miles Bridges' career and made him a highlight reel waiting to happen with his explosive dunks and alley-oops. Keon Johnson broke the combine record for vertical leap, and he will thrive in a Bridges-like role while benefiting from Ball's creativity and passing ability. His offensive game outside of finishing needs work, but he will play hard defense from day one. 
12. San Antonio Spurs, Corey Kispert, SG, Gonzaga
The San Antonio Spurs were second-to-last in 3-point makes per game last season. Adding the class' best deep-ball shooter not only corrects this but also opens up the floor for San Antonio's slashers. Corey Kispert is also wing insurance in case DeMar DeRozan leaves town.
13. Indiana Pacers, Josh Giddey, SG, Australia
The Indiana Pacers don't have any glaring holes so adding a versatile prospect like Josh Giddey makes sense. The 6-foot-7-inch Giddey can play as a two or three, but he has the skill set of a point guard. His playmaking will be a welcomed addition to Indiana's roster.
14. Golden State Warriors, Moses Moody, SF, University of Arkansas
The Warriors snag their second lottery player who could contribute from day one. Moses Moody doesn't need the ball in his hands, knocks down open threes and plays good perimeter defense — all traits that fit with what the Warriors need.
Bailey Bassett can be reached at sports@collegian.com or on Twitter @baileybassett_.