Heartbreaking loss caps off remarkable men's basketball season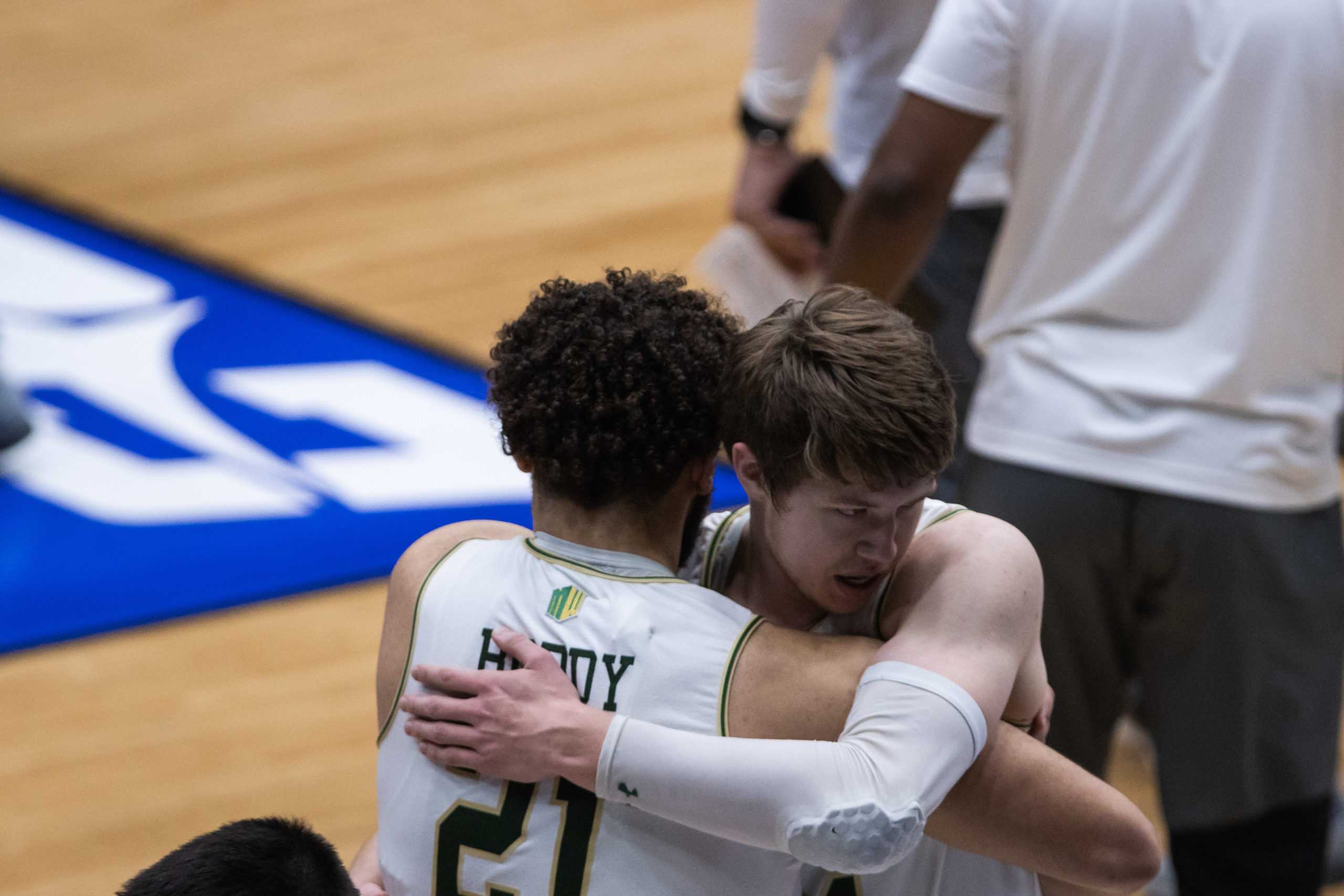 With 0.3 seconds left on the clock in Colorado State's final game of the season, Louisiana Tech University's Kenneth Lofton Jr. made the go-ahead basket in the third-place game of the National Invitation Tournament. It would be the last heartbreaking loss of the year for the Rams. 

I know when we reflect, this was a heck of a season — we took a major step forward, " –Niko Medved, men's basketball head coach
This was undoubtedly one of the best performances this team has put up in the postseason this year, and despite leading for the majority of the game, CSU just could not close it out. 

It certainly didn't help that when the game was tied with under five minutes left, through no fault of his own, David Roddy had to take over a two-minute absence to receive medical attention after being on the wrong end of a flying elbow from Isaiah Crawford.
To Louisiana Tech's credit, they put up an extremely comprehensive team performance. The Bulldogs had four starters put up double-digit points and outscored CSU 34-18 in the paint.
On CSU's side of the ball, Isaiah Stevens had another big game across the stat sheet. The guard put up 18 points and seven assists — both were team highs. To end any year with a loss is tough, and it will certainly leave a sour taste in your mouth, but Niko Medved's squad more than proved that the trajectory for this team is very high come next year.

"The season ain't end the way that we wanted it to," Stevens said in a post-game interview. "We had a great season overall, and there is a lot to be proud of, and we'll learn from this, and we'll grow from it as well."

It's hard to look to the future after a loss with such high emotional stakes. Playing through COVID-19 and the mental fortitude that is required by players that do so makes the completion of a season like this all the more impressive. 

"I know when we reflect, this was a heck of a season — we took a major step forward," Medved said. "We were a few plays away from maybe playing in the NCAA tournament and winning a Mountain West championship." 

This was CSU's second year in a row with a 20-plus win season, despite playing five fewer games than last year. Normally, that type of consistency comes with a core group of veteran leaders, and while this team has leaders in spades, they are still quite young.
Kendle Moore, P.J. Byrd and Adam Thistlewood are the only juniors on this team, and Roddy and Stevens are just sophomores. Looking at this roster of returning players and considering the long-term effects of the NCAA's allowance for an extra year of eligibility, the future is bright for this team.
Narrowly missing March Madness this year and making a run in the NIT firmly establishes this program's shedding of the rebuilding label. Colorado State is a legitimate basketball team in the Mountain West and has the potential upside of a team that could embody mid-major madness on a national scale. 
With youth, depth and now some experience playing into March, the only thing between CSU and an attempt at another dominant year is time.
"There's a lot to learn; there's a lot to be proud of, and I can't wait to get to work here in the offseason and get back out there next year," Medved said. 

Scott Nies can be reached at sports@collegian.com or on Twitter @scott_nies98.