Men's basketball splits series against conference champs
Bailey Shepherd
January 25, 2021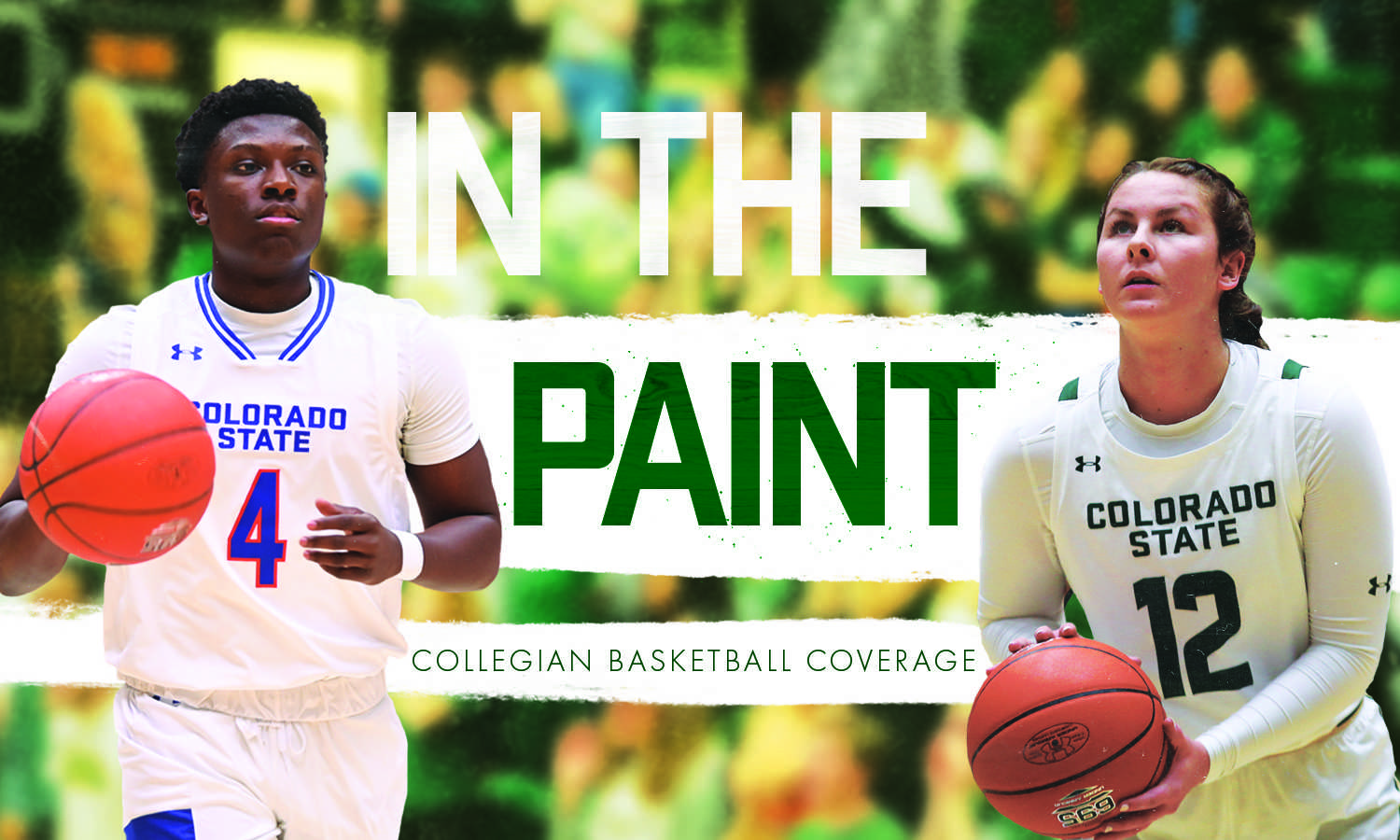 With a split series, the Colorado State men's basketball team made the trip to Logan, Utah, and handed the reigning conference champions, the Utah State University Aggies, their first conference loss of the season. 
Both teams were hot coming into this matchup. The Rams entered this series coming off of back-to-back series sweeps against the University of Nevada, Las Vegas and San Jose State University, giving the Rams a 7-1 conference record and what would be their best start through eight games in program history. On the other side of the court, the Aggies came in riding a 10-game winning streak, including an 8-0 run in Mountain West play to make them conference co-leaders with Boise State.
Splitting an important series on the road is a great way to begin building a conference-winning mentality and argue their case for a ticket to March Madness."
For coach Niko Medved and his men, this matchup was highly anticipated from the beginning of the campaign as it would be another significant opportunity for the Rams to test themselves against one of the conference's premier programs and boost their resume in the hopes of possibly making an appearance in this year's National Collegiate Athletic Association tournament.
The Aggies were determined to show this talented team full of up-and-comers exactly why they are the reigning back-to-back Mountain West Tournament Champions. Utah State's defense is no joke, and they proved that in game one of this series by scoring 21 points off an uncharacteristic 15 Ram turnovers.
The Rams seemed to have no answer to Utah State's star center and possible NBA prospect Neemias Queta on either end of the floor. The
7-foot junior
from Portugal left his fingerprints all over this game, pouring in 18 points while asserting himself on the glass with 12 rebounds and three blocked shots.
Thanks to efforts like these, the Rams looked demoralized on offense. The Aggies dashed any hopes the Rams had of a comeback in this game by putting up 83 points, thanks in large part to a 52.6 shooting percentage from downtown. Utah State would extend their unbeaten run to 11 games in a row.
Another contributing factor to Colorado State's offensive woes in game one came from the bench. The Rams' supporting cast shot a collective 3-12, putting up only 12 bench points compared to Utah State's 21. The Rams' starters were just never able to get going at an effective enough rate to combat this trend.
Whatever problems Colorado State may have experienced in game one seemed nonexistent two days later. After a slow start that saw Utah State take the lead early, Dischon Thomas subbed in for the Rams and went off for 11 straight points to put Colorado State back in the game. The Rams learned their lesson from game one and did an excellent job on the defensive side of the ball to hold Neemias Queta to 13 points and five rebounds, while the Colorado State backcourt of Kendle Moore and Isaiah Stevens combined for 34 points and 12 assists to propel the Rams to an 84-76 win.
This was the statement win Colorado State was looking for. After looking lost in game one, this young team proved to everyone watching that they won't make the same mistakes when given a second chance. Splitting an important series on the road is a great way to begin building a conference-winning mentality and argue their case for a ticket to March Madness.
The Rams will need to stay focused on what will be a huge series as they prepare for a two-game home stand against first-place Boise State starting Jan. 27.
Bailey Shepherd can be reached at sports@collegian.com or on Twitter @B_Sheps.